Navigating a modern job search can feel like a maze. But if you take time to create a plan, prepare, and get active and intentional, you'll quickly gain traction and see quicker results.
In this episode, Jessica Hernandez shares her expertise to help you stand out to employers, get more responses from applications, and find your next position quicker.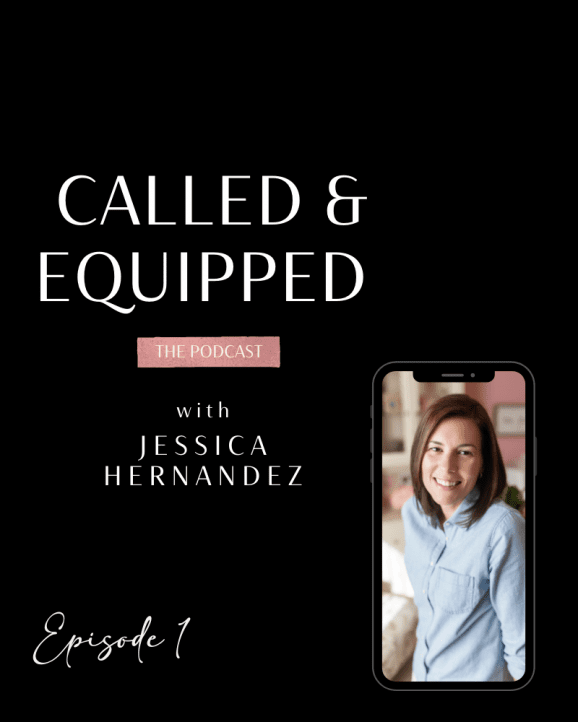 Do you ever wonder if there's a better way to job search than clicking apply and waiting for the automated rejection letter or black-hole silence that seems to accompany every application? If one of your goals this year is to make a career move, then let's be intentional about planning your 2021 job search.
Where to Start Your Job Search
So, where do you start your job search? In a LinkedIn survey, 82% of job seekers said networking was vitally important to finding a new job, but less than half of the respondents were actually networking.
Start building and expanding your network—especially in the industry that you're targeting. I'm a big fan of creating a target employer list and conducting research.
Create a detailed list of employers that you might be interested in. I like to use a Google doc to make a list of 30-40 companies that I'm interested in. Years ago when I decided to return to work after staying home with my daughter for a year, I searched every recruiting agency within a 30-mile radius of my house because that's how far I was willing to commute.
Once you have your list, start researching the company, the culture, their growth initiatives, the common problems they face, and their greatest pain points. The common problems and pain points need to be related to the role you would be targeting. That way you can speak to how you can resolve them in your cover letter, resume, and networking efforts.
Begin engaging with your connections on LinkedIn regularly to increase your visibility within your network and with recruiters. Like and comment on their posts. I've found one of the best ways to do this is by pointing out a statement I agree with and then adding a valuable insight, new perspective, or a tip I would recommend.
To give you an example, if I saw a colleague post about the importance of personal branding in a person's job search, I would definitely agree with that statement and then add how consistency is important to personal branding and how important it is that your personal brand is consistent across all your job search documents and social media profiles.
Consider finding and working with a mentor or career coach to create goals and action plans to get to where you want to be in your career—especially if you're looking for a move to a higher-level position or a major career change.
Preparation Is Key to a Successful Job Search
Update your LinkedIn profile to ensure it reflects your personal brand, conveys your achievements, and is optimized for searches so that recruiters can find you.
Start posting updates a couple of times a week. Try to write and post an article in your area of expertise twice a month. I share educational posts daily. I like to create graphics with tips and share a tip that will help others who are job searching. What's something you could share that would be educational? Think about people new to your industry and something they may not know that you could share.
Update your career marketing materials: resume, cover letter, value proposition letter, networking resume, and career bio. You want to have these ready well in advance. If you have a hard time telling your story in a way that employers understand, now is the time to work with a professional resume writer. You want your resume ready to share before someone in your network asks to see it or a recruiter reaches out.
Start practicing and preparing for interviews. One of the biggest areas I see job seekers fail is asking questions in the interview. Not asking questions can leave a negative impression with the employer. Asking great questions is not only a way to make a good impression, but it's also a way to show the employer you've done research into the company. I interviewed a new team member and when I asked if she had any questions she frequently referred to what she had read on our website, in my blogs, and our core values. I loved how she asked questions about what she'd researched on our site. It let me know she was interested and committed to the job search process. Want some help asking the right questions in the interview? I'm excited to share this free PDF list of 18 questions that you can ask during the interview to show you're interested and determine if the company is the right fit for you.
Increase conversations with your network and let them know you're exploring opportunities. Do you have an elevator pitch ready that you can share with anyone you meet?
An elevator pitch doesn't have to be complicated. It can be as simple as, "I'm a (position title) with expertise in (keyword, keyword, keyword). I'm exploring new opportunities in the (industry) industry as a (position title)."
Make it a goal to have three networking conversations three times a week. I like to schedule an hour every morning networking on LinkedIn. I post a status update, reply to comments on my posts, and comment on other's posts. I also set aside time to email colleagues just to ask how they're doing and how things are going for them.
If you're unsure who to contact, start with your Christmas card list, Facebook friends, LinkedIn connections, or past colleagues. You can also try alumni groups.
Get Active and Intentional in Your Search
If you're actively or aggressively job searching, start scheduling informational interviews.
Aim to schedule one to three informational interviews per week. This can be as simple as asking if you can send a couple of questions over via email or hopping on a call for 10 minutes. Look for connections who are at one of your target companies or who are in a position you want to move into. When asking for an informational interview, be specific.
I receive multiple requests every week for information. Even though the people who reach out to me aren't calling it an informational interview this is what it is. They either start by asking a couple of questions, asking if they can ask a couple of questions, or requesting a call. The more detail someone gives me, the better I'm able to respond as to whether I can help. Since I receive so many requests I like to know how many questions they have, how much time they need, why they're reaching out, what information they'd like me to share. All of this helps me to determine if it's a good investment of my time and if I can actually help them. If I can't help them, then I try to refer them to someone who can.
Also, give people options when you request information. I'm not big on informational interviews over the phone but if you ask to email me two to three questions I'm usually happy to oblige.
A couple of tips when contacting people about informational interviews:
Be specific about what you're requesting.
Ask for information, advice, tips, strategies, or about their journey.
Don't ask for a job or a referral for a job if you do not know the person well. It takes time to build relationships—that's why you need to build your network before you need it.
Does the new position you're targeting require any specific skills or certifications you don't have? Now is the time to start working on those.
A big mistake I see too many job seekers make is that they spend 95% of their time applying online. Invest 20% of your time applying to positions you find on LinkedIn or job boards. Spend the other 80% of your time on activities that are more effective. Some ideas include:
Start locating decision-makers within your target list of employers if you haven't already. Connect with them on LinkedIn, follow their work, engage, and work your way toward more in-depth conversations.
Once you have the decision-maker's contact information, mail them a copy of your value proposition letter.
Practice salary negotiation, especially if you're not comfortable with negotiating your salary. Know your worth/value and be ready to back up your request for a higher salary by pointing to your experience, qualifications, and achievements. You can conduct salary research on LinkedIn or Glassdoor.
Navigating a modern job search can feel like a maze. But if you take time to create a plan, prepare, and get active and intentional you'll quickly gain traction and see quicker results.
Improve your resume and give employers what they want to see on your resume by downloading this free guide with 178 action verbs and high-impact phrases.
In this guide, I provide you with lists of the following types of words:
action verbs
influential phrases
strength descriptors
Go ahead and download your free copy now so you can transform your resume and start getting more callbacks.
About Jessica Holbrook Hernandez
Hi! My name is Jessica Hernandez and I'm the President and CEO of Great Resumes Fast. My desire—and the heart of Great Resumes Fast —is to use our expertise and experience within the HR world to help job seekers who do not have the time, experience, or expertise to create interview-worthy resumes.
Let's connect on LinkedIn, you can send me an invite here.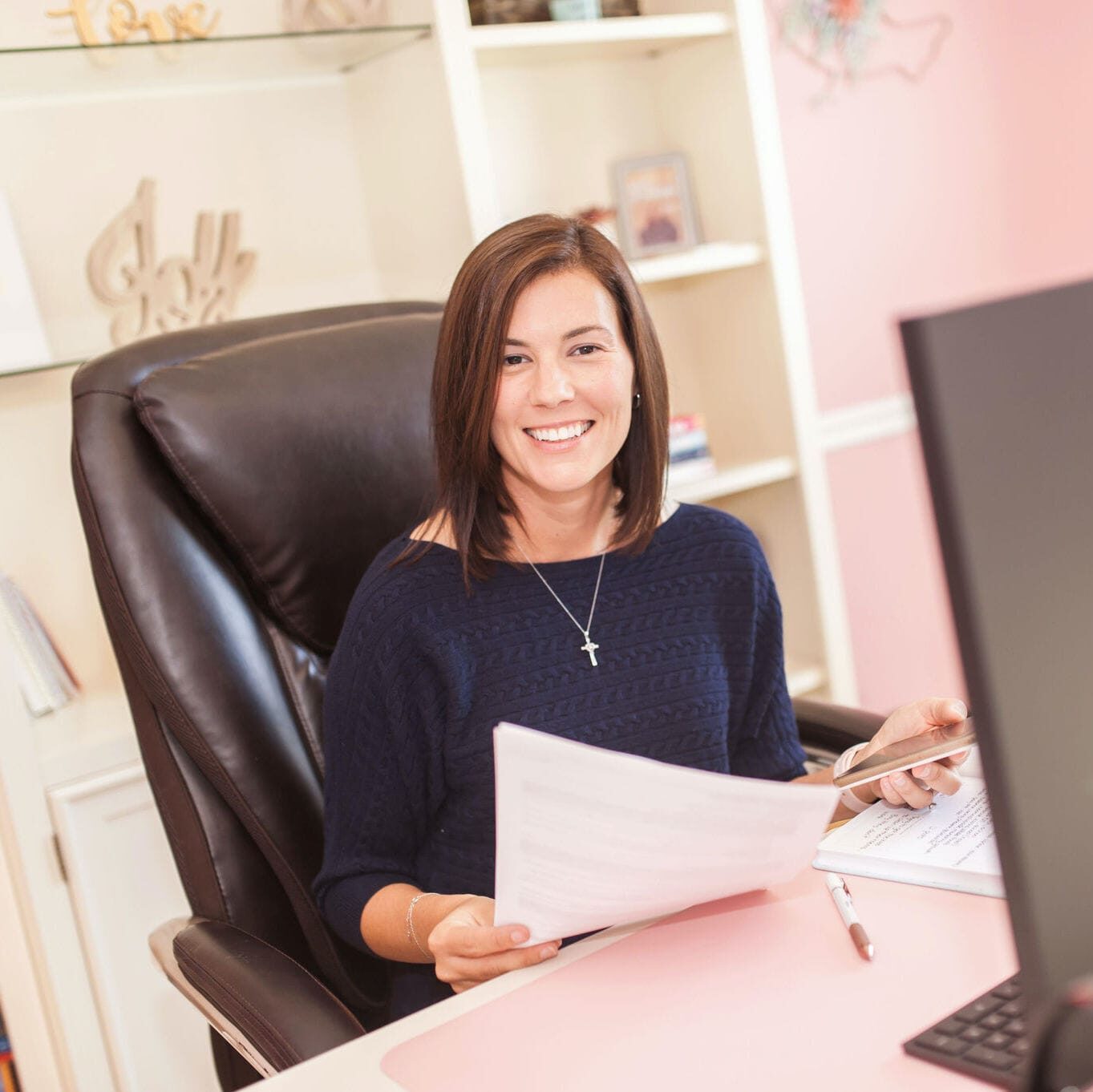 Jessica Hernandez, President, CEO & Founder of Great Resumes Fast
Hi, I'm Jessica. I started this company back in 2008 after more than a decade directing hiring practices at Fortune 500 companies.
What started as a side hustle (before that was even a word!) helping friends of friends with their resumes has now grown into a company that serves hundreds of happy clients a year. But the personal touch? I've kept that.
You might have seen me featured as a resume expert in publications like Forbes, Fast Company, and Fortune. And in 2020, I was honored to be named as a LinkedIn Top Voice of the year!
I'm so glad you're here, and I can't wait to help you find your next perfect-fit position!
Will your resume impress employers? Take this 2-minute quiz to find out.
Get your personalized plan for a resume that stands out and lands you your dream job!
Need a little help getting hiring managers to take notice? Find out what's standing between you and those magic words "You're exactly who we've been looking for!"