It's only natural—and smart—to want to know how much you should expect to pay for something ahead of time.  Whether it's car shopping, appliance shopping, buying plane tickets, or house hunting—you have a budget; and you want to research prices.
Paying for a professional service like an executive resume writing service is no different. If you've decided to hire an executive resume writing service to help with your job search, the first question you have is probably how much does an executive resume writer cost? As you look around, comparing various executive resume writers and different professional resume writing companies, you want to know how much you can expect to pay—and should expect to pay—for high-quality, professional resume writing.
You may find 'bargain' executive resume writers who claim to be "professional" resume writers and promise a fast turnaround.  Although they may be professional in the technical sense—getting paid for what they do—they probably aren't CERTIFIED professional resume writers. The cost of an executive resume from these writers and companies may be a bargain in the short-term, but it will come at a cost to your job search in the long run; it won't help it at all, and you'll have just thrown money (and time) away. Your professional reputation is too important for you to trust to a bargain writing service—especially if you are a C-level executive. Trust me, executive recruiters and hiring managers will know that you've used a resume template or paid only $50 to have the first Google result for 'cheap resume writer' write it for you.
The truth about paying for an executive resume writer is that there is a large range of costs. And, as with most things, you are going to get what you pay for when it comes to a professionally written resume.
Anywhere from $500 to $3,000 is what you should expect to pay for an executive resume writer. Lower than that, and you're probably not getting a certified professional resume writer—or a truly customized resume. At Great Resumes Fast, our executive resume packages run from $899 to $2,299. We also offer other packages for professionals who are seeking positions that aren't at the C-level or executive level.
What Should I Be Getting for That Resume Price?
The spectrum of resume services is certainly going to vary between $500 – $3,000, but what you should expect from any certified executive resume writer in that range is a customized resume. You should not settle for a resume created from a template that simply pulls information and words off your current resume and puts them into a new format. Instead, you should expect a resume rewritten by professional writers, and tailored just for your needs.
If you're paying closer to the $500, you can probably expect to do the bulk of the prep/informational work yourself. For some resume writing services, this might mean filling out questionnaires, digging up old resumes and sending them, or completing worksheets.
In the middle and upper ends of the executive-resume-cost spectrum, you should expect a personal consultation as part of the writing process, whether over the phone or through a service like Skype. As part of what you are paying for your executive resume, you should expect that the professional writer you are working with is going to try to dig deep to really understand your work history and your career goals in order to write your executive resume.
At Great Resumes Fast, we offer resume writing packages that include different levels of consultations, revision rounds, resume versions, 3- to 5-day turnaround times, and even interview coaching. Different executive resume writing services may offer similar packages, allowing you to look at different price points and determine how much you are able to pay, or want to pay, and for what level of service.
When you are paying hundreds, or even thousands, of dollars for an executive resume, you should also expect to receive a satisfaction guarantee. If an executive resume writer or executive resume writing service does not offer a guarantee, be wary. You can learn more about the guarantees we offer at Great Resumes Fast here.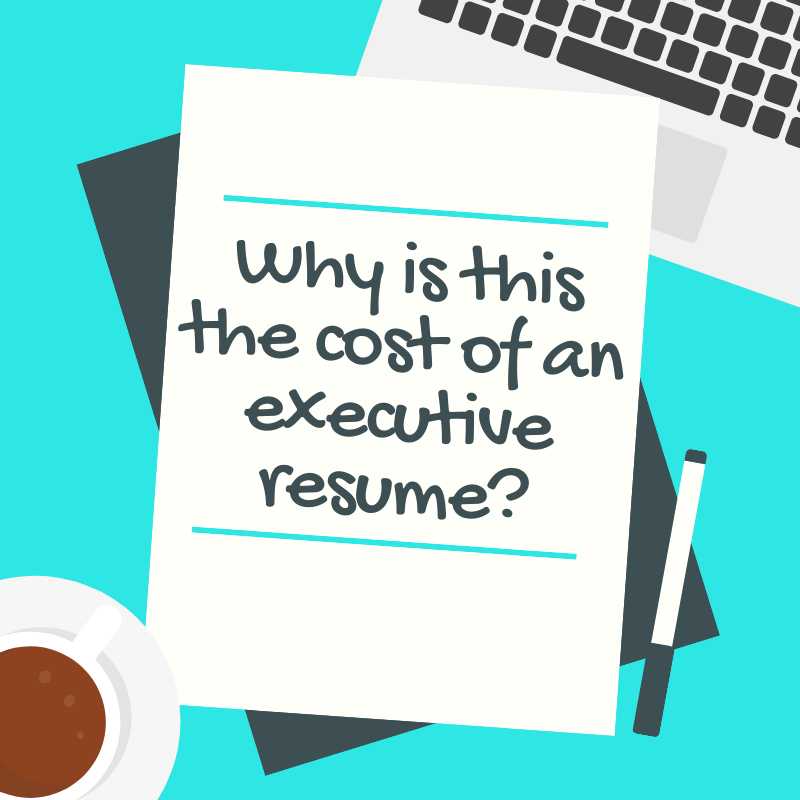 Why Is This What an Executive Resume Costs?
Like other professionals you hire, the best executive resume writers have put the time in to earn certifications, hone their craft, and continue professional development to keep up with trends in the human resources and career industries.
Plus … if you're working with a quality professional executive resume writer, they are going to put in a significant amount of time creating a resume just for you. Learning about your work history, accomplishments, and skills; finding just the right keywords and phrases to help get the attention of an executive recruiter or hiring manager; developing a resume format that emphasizes important information while improving readability—this all takes time, and doing it well takes experience and industry knowledge.
An executive resume writer is someone specially trained to provide you with career documents. You are paying for their expertise, and in doing so you are truly making an investment in your career. If you opt to pay much less to someone who is not a certified professional resume writer, you could even end up hurting your career if you receive and then send in low-quality, poorly written resumes.
Why Does a Resume Cost So Much?
There's a story that Picasso was sitting in a bar in Paris and a woman approached him and asked if he could do a quick sketch for her on a napkin. He drew her portrait and handed her the drawing — and a request for a considerable amount of money. She was outraged. "But it only took you five minutes!" she protested. "No, madam, it took me all my life," replied Picasso.
When you have your resume created by a professional resume writer, the time invested in crafting a custom document is not limited to the effort required to gather information about your job target, previous experience and accomplishments, education, and value to your next employer — although this is significant. It's not limited to the several hours of time (and gallons of blood, sweat, and tears!) it takes your writer to carefully choose each word and phrase for maximum impact.
While there is significant time spent gathering and synthesizing the details of your career and designing a wholly unique and customized resume, the value of your professionally written resume originates in the skill of the writer — talent developed through the study of effective resumes, training in modern communication techniques, and thousands of hours of writing experience.
You are also benefiting from what Picasso recognized as his biggest asset — a lifetime of knowledge and experience. Your professional resume writer knows how to paint a custom word portrait for you that is a snapshot of your career progression and ambition, designed to attract job interviews.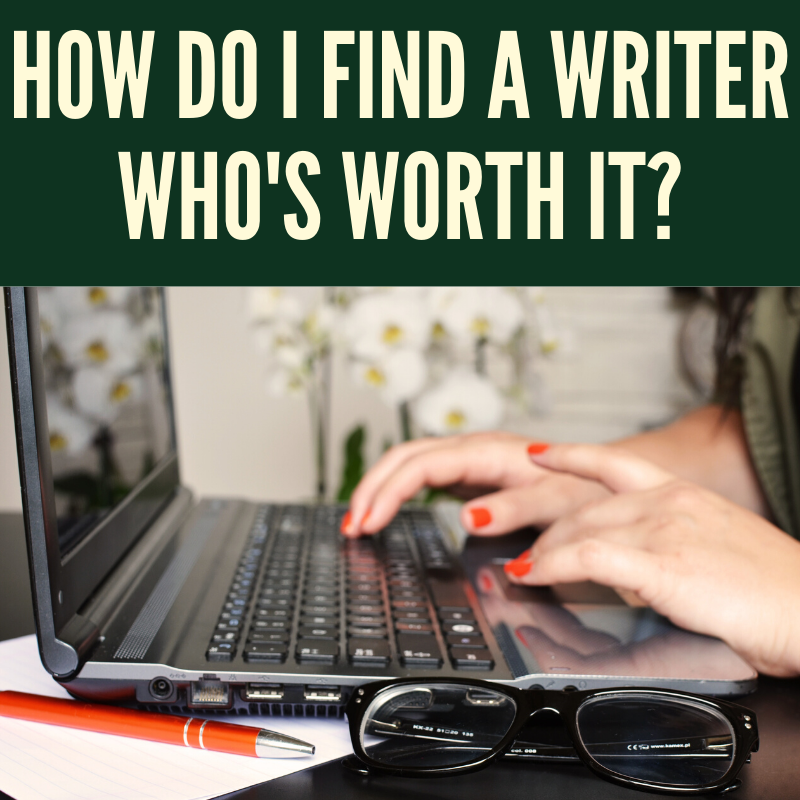 Now That I Know What to Pay, How Do I Find a Resume Writer Who Is Worth It?
There are several criteria I recommend for assessing executive resume writers—and whether they are of the level you should expect to pay and be willing to pay $500 – $3,000 for.
Look for their certifications, a satisfaction guarantee, free resume samples, and positive reviews on their website and LinkedIn profile. You can also take a look at their social media accounts to see what kind of content they share about resume writing or career advice in general.
You also need to assess whether their process is right for you; maybe you would prefer to fill out a form rather than have a phone consultation.  Perhaps you need an executive resume writer who can also provide you with a cover letter and a LinkedIn profile; be sure to check whether those things are included in an executive resume service's package and how much extra they might cost. In addition to figuring out the credentials and reputation of a resume writing service, you also need to be sure they are a good fit for your needs and how you prefer to work.
This article from the Great Resumes Fast blog provides more insight into how to assess the credibility and talent of executive resume writers and executive resume writing services.
If you'd like to learn more about the cost of executive resume writing services provided by Great Resumes Fast, you can head over to our Executive Resume Writing Services page.
For more information about a wide variety of career-related topics, including resume writing tips, interviewing tips, and general career advice, head over to the Great Resumes Fast blog. You can also find executive resume samples on our resume samples page.
To learn more about the Great Resumes Fast team of professional executive resume writers and the process we use to deliver quality career documents for executives, head over to our about page.
Are you tired of your resume being rejected by applicant tracking systems? I know how frustrating it is to submit your resume and receive no response. I hate seeing qualified people never break through the screening process. It shouldn't be that way. That's why I created this guide and I encourage you to download the FREE PDF so you can start seeing better resume response rates!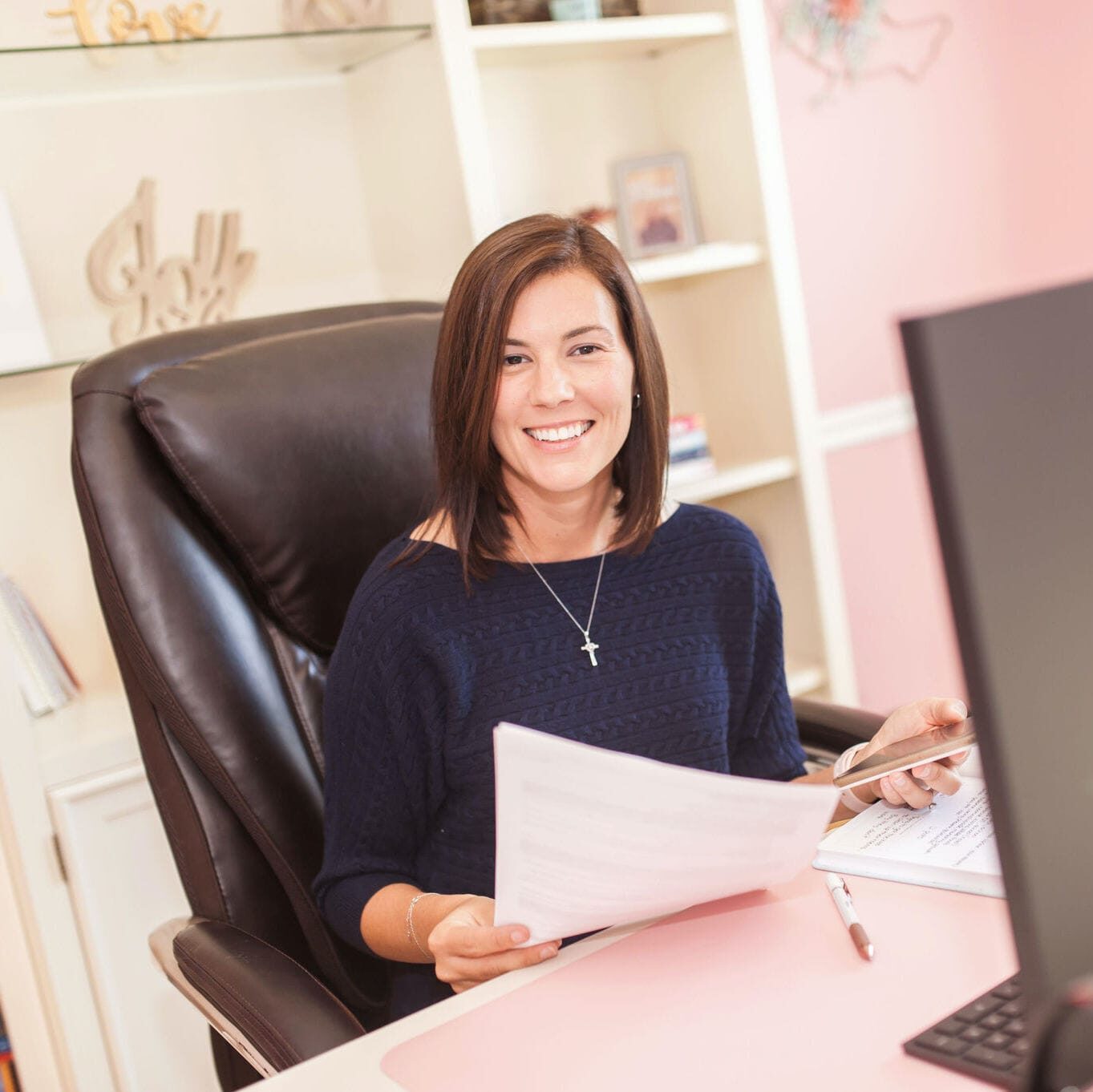 Jessica Hernandez, President, CEO & Founder of Great Resumes Fast
Hi, I'm Jessica. I started this company back in 2008 after more than a decade directing hiring practices at Fortune 500 companies.
What started as a side hustle (before that was even a word!) helping friends of friends with their resumes has now grown into a company that serves hundreds of happy clients a year. But the personal touch? I've kept that.
You might have seen me featured as a resume expert in publications like Forbes, Fast Company, and Fortune. And in 2020, I was honored to be named as a LinkedIn Top Voice of the year!
I'm so glad you're here, and I can't wait to help you find your next perfect-fit position!
Will your resume impress employers? Take this 2-minute quiz to find out.
Get your personalized plan for a resume that stands out and lands you your dream job!
Need a little help getting hiring managers to take notice? Find out what's standing between you and those magic words "You're exactly who we've been looking for!"