Job searching while you're still working can be quite the undertaking, but it's your best bet for climbing the corporate ladder without your having to lose out on any opportunities (or money for that matter). In order to conduct a successful job search without negatively impacting your current position, I have gathered some top tips to get you moving in the right direction.
Notify Your Network
Be sure to let those closest to you know you're on the lookout for a new opportunities. On any given day, 74% of the working population reports being open to new prospects in their careers. Let your connections know you're searching confidentially so they will be careful about who they share your name with.
Time Is of the Essence
Finding time to search for desirable positions that are the right fit can be difficult, especially when you are working full-time. If you dedicate an hour before or after work each day, you will get more done than you think. On Saturdays and Sundays, budget two hours into your schedule for hunting down the perfect position. I tell my clients to avoid wasting time posting on a ton of job boards. Instead, focus your attention on researching companies, targeting key decision makers within companies you think will be the best fit for you, and reaching out to your network. These pursuits will pay the greatest dividends in the shortest time.
Keeping It Quiet
There are ways to keep your career exploration discreet if you don't want your current employer to know you are looking for greener pastures. Start by utilizing the Open Candidate tool on LinkedIn. This confidentially allows company recruiters subscribed to the service to see an alert that you are open to new opportunities without your current employer being able to see the signal. Before doing so, ensure your LinkedIn profile is complete and up to date.
Connect with people in your network on an individual basis. Let them know you are job searching confidentially so they can help you tap into the hidden job market and get your foot in the door with other companies where they have an in, such as their own employer. Be proactive in reaching out to companies you admire as they may have open positions—not yet made public—that you could take advantage of.
Avoid posting your job search publicly on social media such as Facebook or Twitter. Though you may not have a direct connection with the boss, your friends may—so he or she could still see your post. Also, ensure your privacy settings are at their highest level.
If you want your career search to remain top secret, I advise against using resume distribution services or listings. Recruiter distributions or fax-blast services should be avoided unless you know in advance who will be receiving the messages. You should request a list of everyone who will be receiving them prior to distribution so that you don't inadvertently blow the whistle on your search.
Do Your Homework at Home
Though it may seem like common sense, conduct your job search away from work. As tempted as you may be to use your break, lunch, or company downtime to seek out a new position, don't do it. Make it a rule to keep your job search completely separate from your work life. Many companies have enabled software to "watch" what you do online—so your employer could easily find out about your job search. Using your company email, telephone, or fax could also get you caught, and even lead to your termination for misappropriation of company time or equipment.
Don't Wear Out Your Welcome
Do you typically dress down at the office? Be sure to maintain the status quo of what you wear as it can be a key indicator you are searching for a new position. If you suddenly show up wearing a suit and tie, people are going to want to know why. Should you have an interview before or after work, or even during your lunch, take extra clothing and identify an offsite location where you can perform a wardrobe change. Fly under the radar by continuing to wear what your colleagues and supervisors are used to seeing you in.
Interview on Off Hours
Try to request interviews on your own time away from working hours. While this might seem unusual to you, recruiters are used to people asking for interviews during off hours. Ask potential employers to schedule your interview before work, during lunch, or after your day is done. Spin this to your advantage by explaining you are a key employee and your current employer really depends on you during the day. This shows potential employers how professional and valuable you really are and that you are a loyal team player with integrity.
Should a potential employer insist on interviewing you during the day, consider taking a personal or vacation day. You can schedule several interviews in one day so you don't cause suspicion by taking multiple days off suddenly. This is especially true if you are the workaholic type who rarely uses personal time.
Know Who You Are
Reflect on your best skills and what it is you are seeking and why. As you take stock of who you are and what you want, you can decide which position and work environment will best fit you. You'll also be able to clearly explain to potential employers what you have to offer and what you are looking for in your career.
Trustworthy References
If your search is confidential, avoid using your current employer or colleagues as references. Let potential employers know that your search is confidential, and ask that they not contact your current employer. Make the most of past employers and colleagues as references who know your professional work successes and attitude. Ask for personal recommendations and endorsements on your LinkedIn profile so you can direct hiring managers to look there for further references.
Keep It Upbeat
When you are job searching, keep things positive. Regardless of how you actually feel about your current or past employers, do not bad-mouth them. This portrays you in a negative light with potential employers and could make the difference between you and another candidate. Always speak affirmatively about your talents and employment history.
Keep Working
You may find it difficult to stay motivated in your current position once you have decided to leave your job. Remember that you need to continue working hard to maintain your professional profile and keep the paychecks coming during your search. If your performance begins to suffer, this will signal your employer that something is up—and could even lead to job loss. I advise my clients that it's always best to leave a company in good standing so you are always re-hirable and you can walk out the door with good references.
Be Honest
If your current employer happens to ask you directly if you are job searching, don't lie about it. Be honest and let them know that you are considering new opportunities to further your career. Nothing buries your credibility worse than lying about something so simple. Preserve your professional dignity by telling your employer the truth so they can continue to say nice things about you in the future. You never know when you'll need another solid reference.
I believe you deserve a career that brings you joy, fulfillment, and the ability to live your best life. If you're having a hard time writing your resume or your current resume isn't generating the response you'd hoped it would, reach out to me on LinkedIn or visit my website for help now.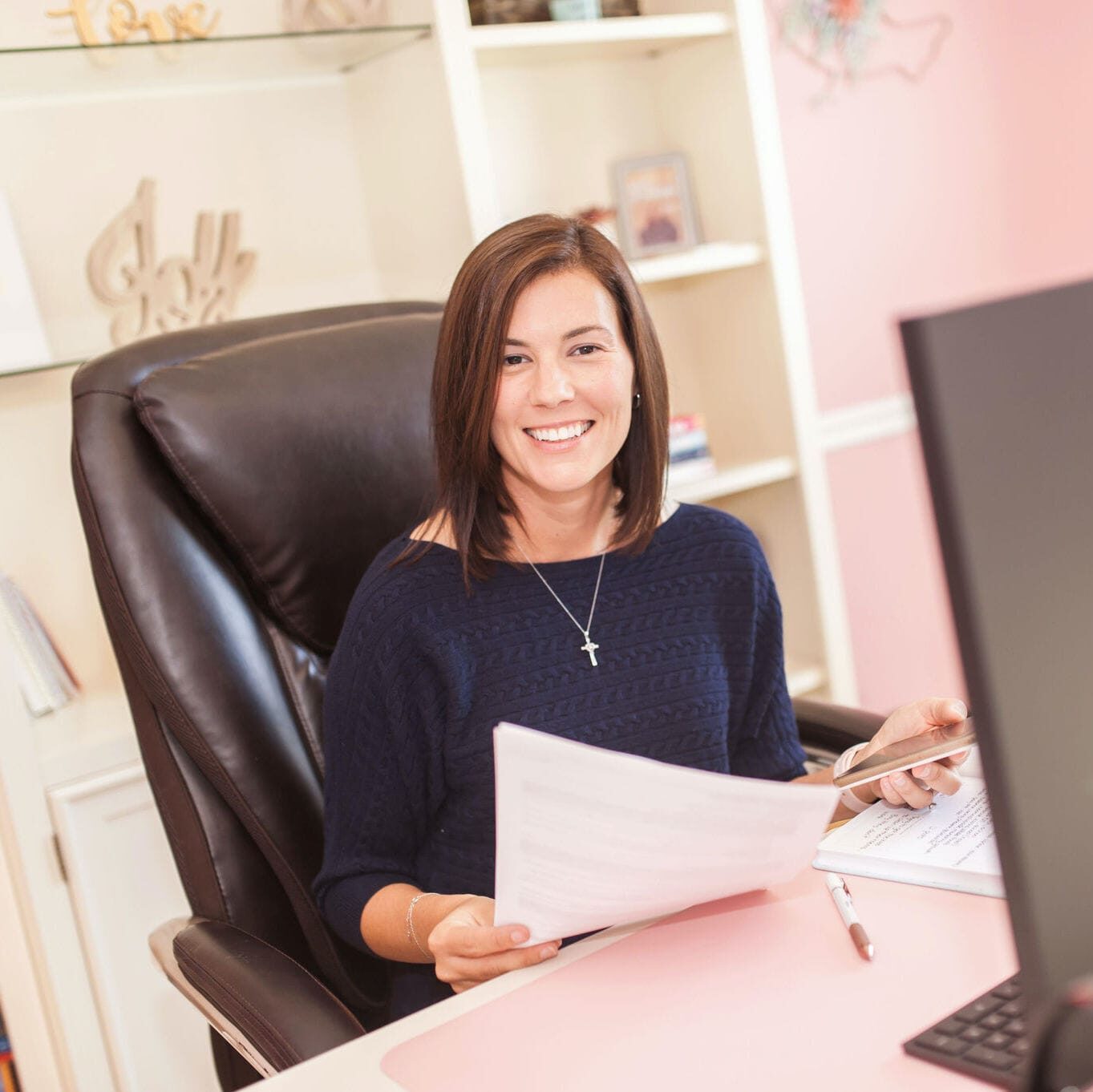 Jessica Hernandez, President, CEO & Founder of Great Resumes Fast
Hi, I'm Jessica. I started this company back in 2008 after more than a decade directing hiring practices at Fortune 500 companies.
What started as a side hustle (before that was even a word!) helping friends of friends with their resumes has now grown into a company that serves hundreds of happy clients a year. But the personal touch? I've kept that.
You might have seen me featured as a resume expert in publications like Forbes, Fast Company, and Fortune. And in 2020, I was honored to be named as a LinkedIn Top Voice of the year!
I'm so glad you're here, and I can't wait to help you find your next perfect-fit position!
Will your resume impress employers? Take this 2-minute quiz to find out.
Get your personalized plan for a resume that stands out and lands you your dream job!
Need a little help getting hiring managers to take notice? Find out what's standing between you and those magic words "You're exactly who we've been looking for!"