Hiring Managers Expose the Top 17 WORST Resume Terms
2200+ hiring ma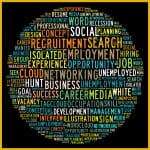 nagers and HR professionals recently surveyed by the Harris Poll on behalf of CareerBuilder revealed the top 17 WORST terms a job seeker can use on their resumes.  I'm not surprised by their list; I've been harping on many of these terms for years.  This certainly confirms what I've been saying based on my 12+ years of experience as an HR manager.  I'm glad to see I'm not the only one who thinks these terms fall miserably short.  So grab your resume … and your red pen … and let's make some immediate corrections!
TOP 17 WORST RESUME TERMS
1. Best of breed: 38 percent
2. Go-getter: 27 percent
3. Think outside of the box: 26 percent
4. Synergy: 22 percent
5. Go-to person: 22 percent
6. Thought leadership: 16 percent
7. Value add: 16 percent
8. Results-driven: 16 percent
9. Team player: 15 percent
10. Bottom-line: 14 percent
11. Hard worker: 13 percent
12. Strategic thinker: 12 percent
13. Dynamic: 12 percent
14. Self-motivated: 12 percent
15. Detail-oriented: 11 percent
16. Proactively: 11 percent
17. Track record: 10 percent
The problem with all of these is that they fail to show what you actually did or contributed.  In addition, these are terms that a vast majority of job seekers utilize on their resumes.  When everyone uses the same terms, then it fails to differentiate anyone.  Eventually, all job seekers start looking and sounding the same—and it becomes difficult for the hiring manager to determine why they should interview you over another candidate.
We work with job seekers every day to build their resumes from the ground up—without the use of overused resume terms and generic resume templates that cause them to blend in with the herd of other candidates. Instead, we create powerful, brand-driven resumes that rapidly deliver increased resume response rates. Interested?  You can find out more here: http://www.greatresumesfast.com.
FURTHER READING:
3 Secrets to Interview-Winning Cover Letters
PS. I'd love to meet you on Twitter here.
You can read the rest of the CareerBuilder survey here.
Jessica Hernandez, President, CEO & Founder of Great Resumes Fast
Hi, I'm Jessica. I started this company back in 2008 after more than a decade directing hiring practices at Fortune 500 companies.
What started as a side hustle (before that was even a word!) helping friends of friends with their resumes has now grown into a company that serves hundreds of happy clients a year. But the personal touch? I've kept that.
You might have seen me featured as a resume expert in publications like Forbes, Fast Company, and Fortune. And in 2020, I was honored to be named as a LinkedIn Top Voice of the year!
I'm so glad you're here, and I can't wait to help you find your next perfect-fit position!
Will your resume impress employers? Take this 2-minute quiz to find out.
Get your personalized plan for a resume that stands out and lands you your dream job!
Need a little help getting hiring managers to take notice? Find out what's standing between you and those magic words "You're exactly who we've been looking for!"