Have you been excelling at your job, doing all the right things, showing up on time, putting in overtime but still haven't seen much in the way of upward progress? Career progress can be halted for many reasons—some of which have nothing to do with you—but if you aren't networking, that might be part of the problem.
Business networking sounds boring and tedious to many people, but it really is necessary, especially in the corporate world. Let's take a look at how business networking can help you.
Why Do I Have to Network?
You might think your networking days are over because you have a job and are pretty happy with it. Here's the thing, though—networking is important all the time, whether you are employed or not.
If you work for a large company, it can be hard for the highers-up to get to know you, or to recognize your abilities unless you are showing up to happy hours, company outings, and the like. Doing so is a great way to get to know the people you work with, and for them to get to know you. If you turn down every invitation, and every opportunity to interact with co-workers and supervisors outside of work, you are losing out on a chance to establish a foothold within the company that could lead to promotions.
Networking outside your company can result in leads on new job opportunities you didn't even know were out there, and may not have even considered. It's also just a fact that you never know what could happen at your job from year to year. Perhaps a change won't be as drastic as being let go, but you might have a new supervisor you can't stand and want a quick out. If you've been networking throughout the time you've been employed, you'll find it much easier to track down opportunities outside of your current company or job.
Where Do I Network?
For many people, networking can just be plain uncomfortable. There aren't many people who like to randomly approach strangers and engage in small talk. But there are many networking events set up specifically to encourage this type of connection. Keep an eye on your local community calendar for Chamber of Commerce events and industry-specific events. Join social media groups related to your industry or to job searching in your geographic area, and you'll probably find several events that interest you.
You can also join groups or clubs that aren't specifically related to job searching. Every group of people will include a new connection for you, and the more people you meet the wider your network becomes. Consider joining the local Rotary Club, an alumni group for your college, or volunteering with an organization that is peripherally associated with your industry or your skill set. For example, if you work as an accountant, consider volunteering to do taxes for the elderly for free through the AARP or similar organization. You'll meet others in your profession, and have a positive addition to your resume.
But Networking Is Awkward. What Do I Do?
At events created specifically for networking, it's very easy to start a conversation with someone. Just take a deep breath, remember they are there for the same purpose you are, stick out your hand for a shake, smile and introduce yourself. From there, the conversation will flow, and you should at least leave with a business card.
If you're having a particularly fruitful, good conversation, don't be afraid to ask someone if they'd like to grab coffee or lunch sometime. Always couch it as you're interested in learning more about them, and about their experiences. Don't say, "Can we grab a coffee so I can tell you about what I'm looking for in a job?" Make it about them, and it will feel much more natural and much less awkward.
When you join a group or attend an event that is not specifically geared toward networking, don't approach it as a job hunt. Approach it as an opportunity to learn more about the people and the community around you. It is certainly okay to gather contact information, or give someone your business card, but approach it as relationship building and not as career growth. As people learn about your skills, your interests, and your experiences, they will think of you if they hear about opportunities that might be a good fit for you.
What Can My Network Do for Me?
An extensive network can certainly alert you to job opportunities, but a network has benefits beyond that. If you're applying for a job and you need a reference, wouldn't it be great if you knew someone at the company you are applying to? With a wide network, it's more likely you will. Even if you don't know someone at that company, maybe you've met someone who knows the owner or hiring manager—someone you can give a heads-up to about your application.
Your network is also an educational tool. Perhaps you've run into a problem at work you just don't know how to handle, but you met someone with a similar job at a Chamber of Commerce event last week. Shoot them an email and ask to meet for coffee to discuss it (as long as it isn't a breach of company confidentiality or policy by doing so, of course). They may have insight, and just talking out a problem and getting an outside perspective can be incredibly valuable.
Conclusion
Networking isn't just about getting a job when you need a job. It's about continually improving your own skills, your own knowledge, and your own ability to make a career move if and when you need to. You might be surprised at the results you see just from putting out a few feelers at a Chamber of Commerce event once a month. Remember—networking can be tough, but everyone is in the same boat. You're not alone on an island. You're one of many professionals striving to improve their career.
Are you tired of your resume being rejected by applicant tracking systems? I know how frustrating it is to submit your resume and receive no response. I hate seeing qualified people never breakthrough the screening process. It shouldn't be that way. That's why I created this guide and I encourage you to download the FREE PDF so you can start seeing better resume response rates!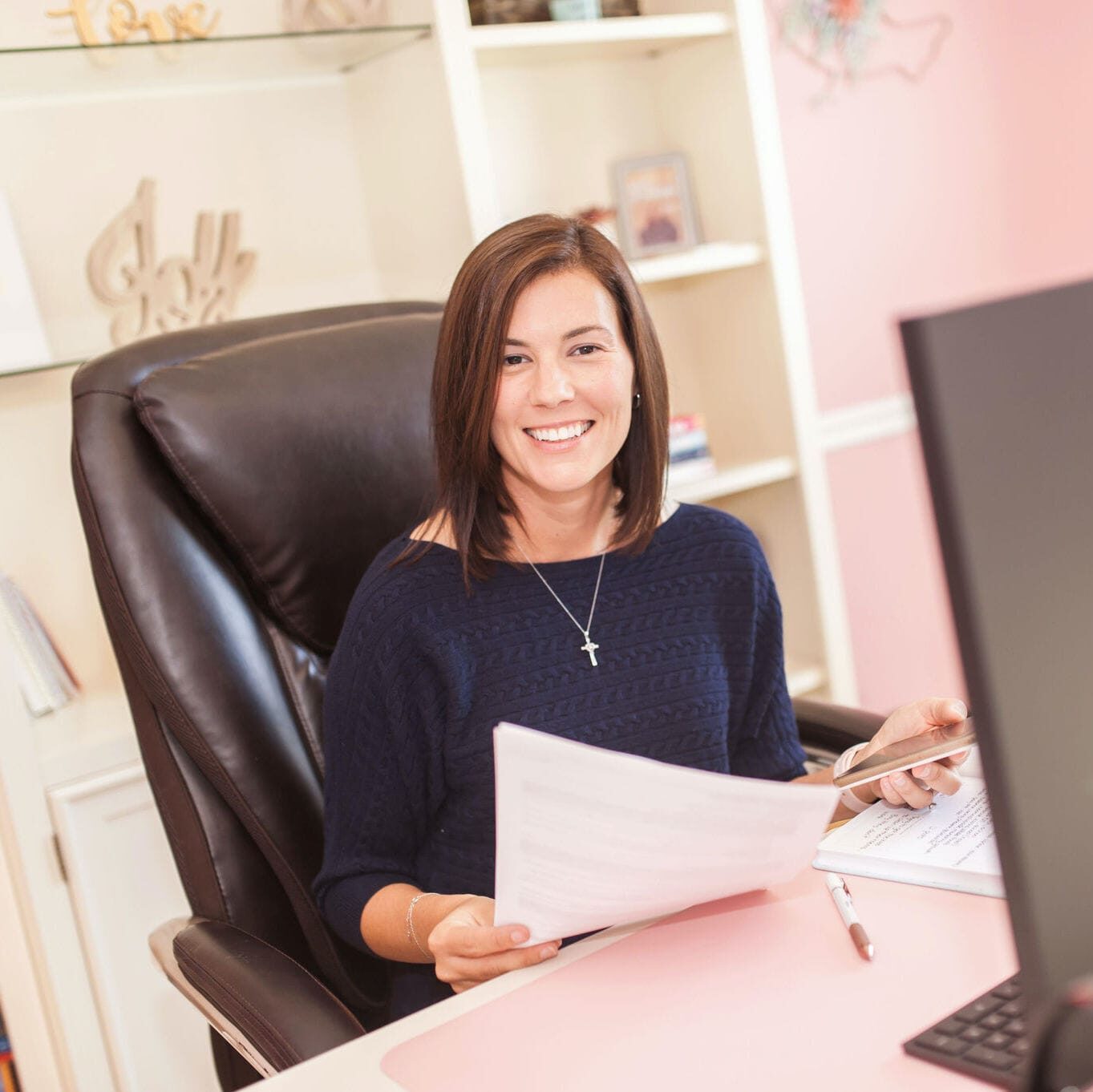 Jessica Hernandez, President, CEO & Founder of Great Resumes Fast
Hi, I'm Jessica. I started this company back in 2008 after more than a decade directing hiring practices at Fortune 500 companies.
What started as a side hustle (before that was even a word!) helping friends of friends with their resumes has now grown into a company that serves hundreds of happy clients a year. But the personal touch? I've kept that.
You might have seen me featured as a resume expert in publications like Forbes, Fast Company, and Fortune. And in 2020, I was honored to be named as a LinkedIn Top Voice of the year!
I'm so glad you're here, and I can't wait to help you find your next perfect-fit position!
Will your resume impress employers? Take this 2-minute quiz to find out.
Get your personalized plan for a resume that stands out and lands you your dream job!
Need a little help getting hiring managers to take notice? Find out what's standing between you and those magic words "You're exactly who we've been looking for!"