The Modern Job Search Part 2: 7 Tips for Adjusting Your Search to Today's Job Market – and Resources to Help
This is part two—you can read part one of this article series here.
The face of the job search market has evolved dramatically over the last decade, and job seekers have had to adjust in order to find the perfect position. How do you get started looking for a job? Where do you look for job opportunities that are a good match for you? The answers to these questions, and other common career questions, have changed with the advent of job search websites and social media for professionals. But basic job search skills such as networking are still absolutely crucial as you look for employment opportunities and try to land your dream job.
Below is some career advice—seven helpful tips from a career expert to help you achieve success in your job search, along with resources to get there.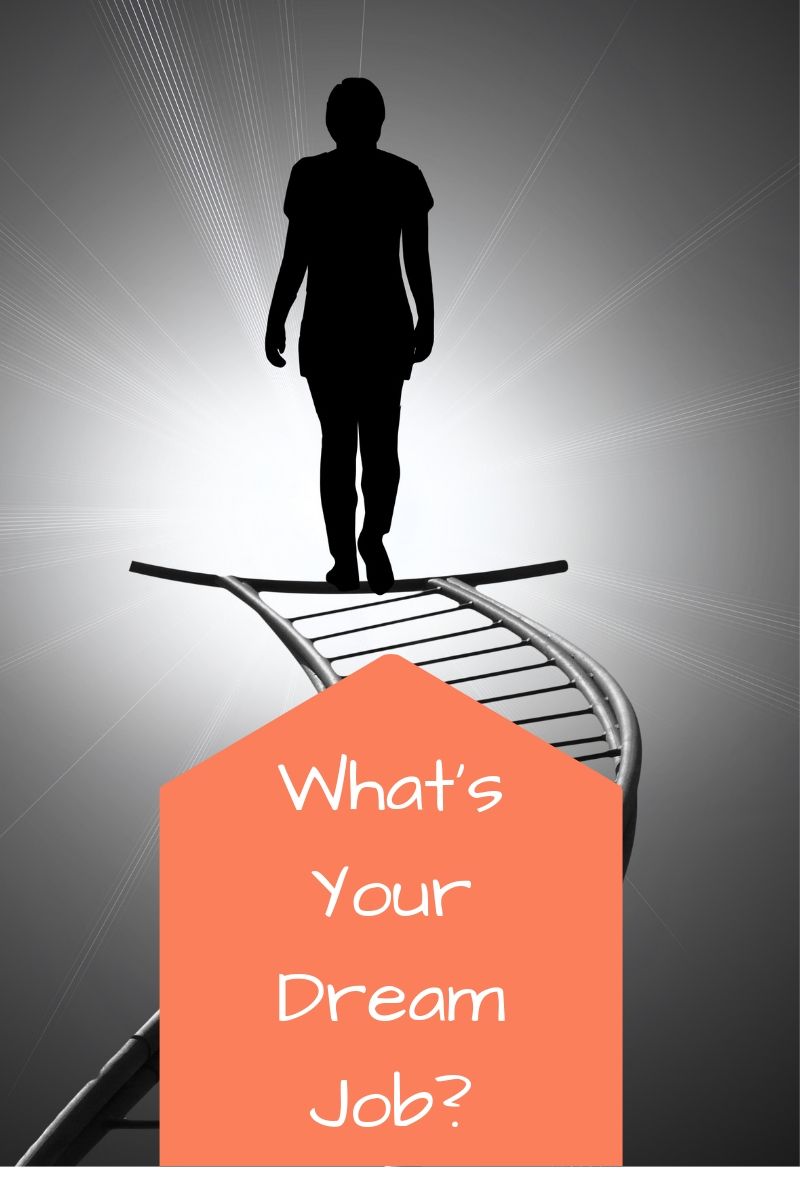 Find Your Passion
The first thing job seekers need to do to be successful is to determine what they are passionate about by taking a self-inventory, says Chelsea Kerwin, a certified job search professional and client services manager at Great Resumes Fast. Ask yourself what your dream job is and what industry you want to work in. Where do you want your career path to lead? It's easy to just hop onto a job search engine and search for jobs, or sign up for job alerts, but if you don't have a clear idea of what you want from your career you can quickly become overwhelmed and find yourself wasting time on application after application and not getting the results you want or getting job offers from places where you just aren't a good fit.
"This is a great jumping-off point for creating a target job list and resume tailored to what they are interested in," Kerwin says. "It's also important for people to know they have to prioritize their job search. What is most important to them? Location? Salary? Company culture? If you can figure out what is most important to you, that will help ensure your job search is successful."
Work-life balance, whether the company is open to remote work, what kind of clients you want to work with, etc., are other things you can ask yourself about. Even if job listings don't specifically discuss this type of thing, you'll have questions ready about these topics that are important to you ready for your interview.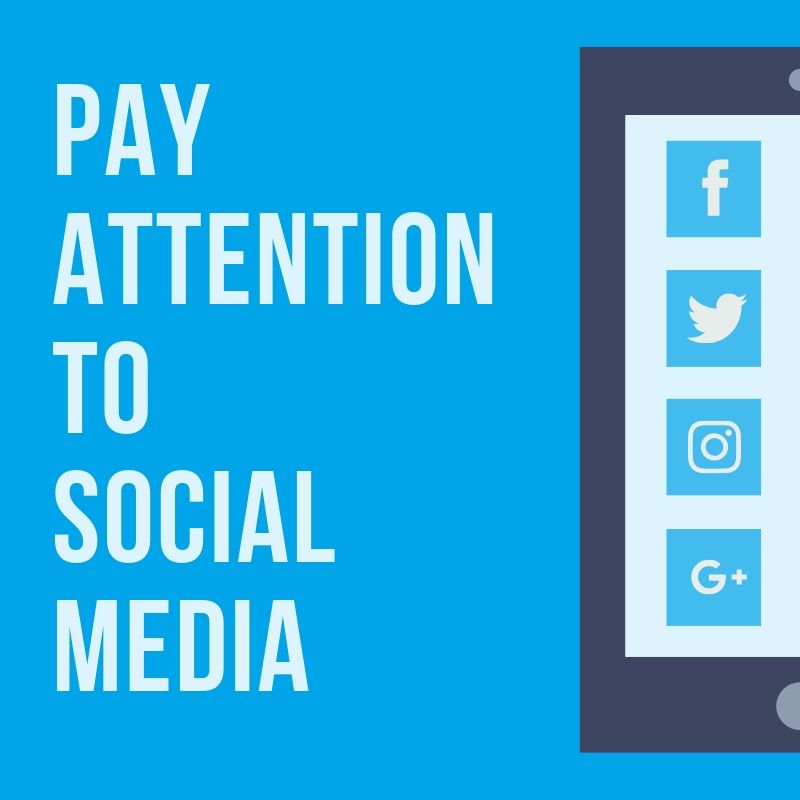 Get Social
One of the biggest things you can do to advance your job search is to get your social media profiles up to par. It's important to have an online presence beyond posting your resume on job sites. Kerwin says that although many in older generations haven't yet embraced the import of social media, it is imperative you have visibility online including a completed LinkedIn profile. Job seekers should also ensure other social media platforms such as Facebook are cleaned up. Don't ruin your professional reputation by having a sloppy Facebook page where you post inappropriate memes.
"If an employer can't find you online and there's no trace of you, that might cause some suspicion," advises Kerwin. "If you are all over social media doing inappropriate things, that's not good, either."
Kerwin says online profiles, particularly on LinkedIn, should highlight what you can bring to an organization. Qualifications, achievements, work experience, goals…all of this should be included on your profile in such a way that it conveys your personal brand. Don't just upload your resume and leave it at that—they already have your resume, or will when you apply. Use your professional social media profiles to showcase your overall value as an employee.
Researching applicants online is now a part of the hiring process for almost every company. Use each platform as a way to market yourself as a job candidate.
"Companies want to see you online and research you before moving forward with an interview or job offer," Kerwin says. "Your profile is not just for the job search, but for career management. Even if you are not actively searching for a job, it's great for your passive job search. Though you may love your current job, LinkedIn can open up opportunities while you sleep."
With a strong LinkedIn profile, you just might find you get contacted by a recruiter before you even have a chance to draft a cover letter and get your resume edited.
Tap the Hidden Job Market
The hidden job market refers to all job openings that get filled without being advertised or before they have been advertised. Instead of being listed on job search sites, these positions are filled by word of mouth, referrals, internal promotions, and recruiters. Kerwin says networking (referrals, internal promotions, and word of mouth) accounts for 75% of hires in the hidden job market. That means networking is very important to any job search. If you don't know about an opportunity, you can't submit a job application for it.
"That has always been true," says Kerwin, "but I don't think people realize how important it is, even with all of these social platforms and job boards."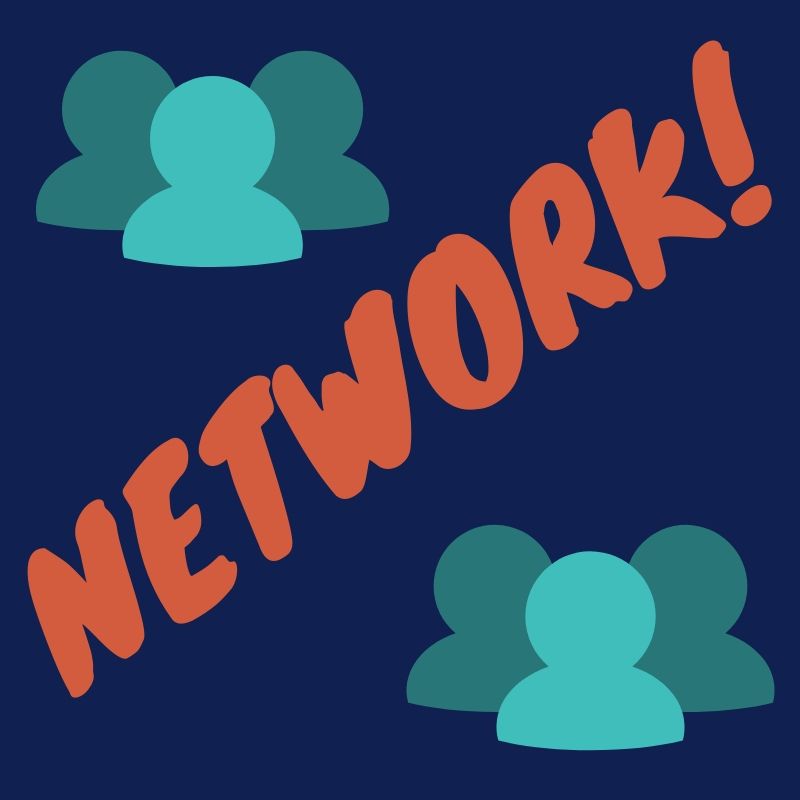 Network Like Mad
Networking is one of the best things you can do for your job search. By contacting someone you already know within a company you want to work for, they can greatly improve your odds of getting a job interview and being hired.
"Once you get to the interview pool, referred candidates have a 20%-25% chance of being offered the job while candidates without a referral have a 1%-1.7% chance of getting hired," says Kerwin. "Reaching out to someone in the company is worth doing."
Stay Organized & Follow Up
To get started, Kerwin recommends making a list of 20-50 organizations you want to work for and then making a list of everyone you know, prioritizing your inner circle of champions. Touch base with the people on your list and see if they know of open positions or know someone in the companies you are interested in applying to. From there, you can make connections with the second generation of your network. Most people want to help—they just need the tools, such as your target job list, to be helpful.
"If you give them more ways to be helpful and clear instructions on what you're looking for, it's a more productive way of networking," says Kerwin, who recommends growing connections through networking events, professional organizations, and existing contacts.
You also need to stay organized and follow up with your network as you search for jobs, which is why Kerwin recommends using lists.
"When you can track who you have been reaching out to, when you reached out to them, how the conversation went, it helps," she says. "With networking, I think follow-up is a huge deal. Whether you are dealing with your own connections or recruiters, follow-up is key."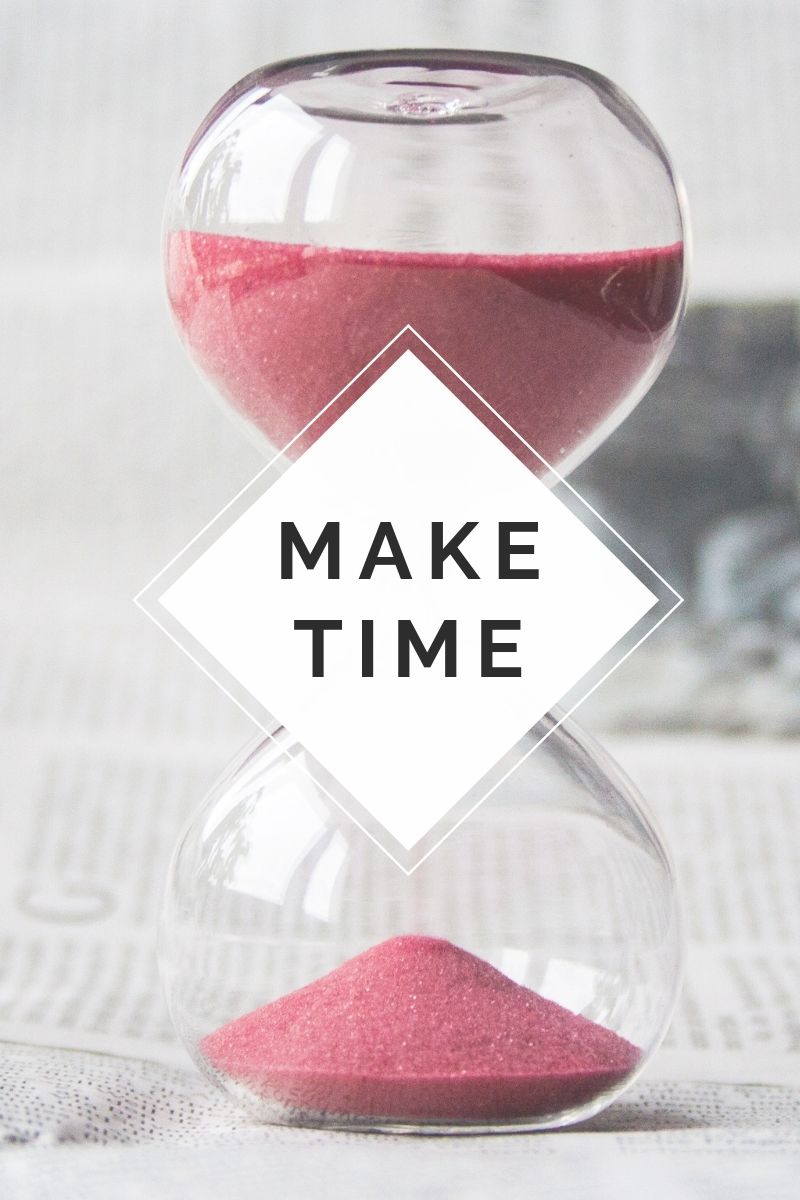 Make Time
Searching for a job is now a full-time job in itself. While it can seem almost impossible to job search while working, it can be done. Think of evenings, weekends, and even lunch breaks as opportunities to expand your search.
Making time to job search while you're employed is important because you're in a better position to land a new job when you already have a job. When you find yourself without a job needing to pay the bills, you may take the first thing that comes your way, which may not be something you are happy with. Plus, adds Kerwin, any whiff of desperation as you apply for jobs can hurt your job search.
Supplement with Job Boards
Many people base their job search on job boards such as Indeed, LinkedIn, and Monster, but Kerwin says that's a mistake. She says there exists a 118-to-1 ratio on job boards, which means you have to apply for 118 jobs on average to get one interview.
"Only 5%-15% of hiring happens through job boards," said Kerwin. "That is not the place to be spending the majority of your time. Use other strategies and make this a supplement to your search."
Resources for Your Job Search
There are a number of free or inexpensive career assessment and self-assessment tools online to assist you in identifying your passions and career goals. Kerwin recommends the O*Net Interest Profiler™ for self-assessments and the infographic "Making the Most of LinkedIn" to help build a strong professional profile online.
You can also sign up for Google News Alerts. Simply plug in the key terms for the target industries you are interested in and Google will start sending you a batch of articles from a time frame you designate.
A job search coach or a career coach can also be a great resource for professionals who are struggling with finding a position that is the right fit for them. Kerwin says there are also a number of books on job searches to keep you inspired and get you hired. Some books she recommends include:
-What Color is Your Parachute? 2018 edition by Richard N. Bolles
-The Social Media Job Search Workbook: Your Step-By-Step Guide to Finding Work in the Age of Social Media by Joshua Waldman
-I'm in a Job Search—Now What???: Using LinkedIn, Facebook, and Twitter as Part of Your Job Search Strategy by Kristen Jacoway and Jason Alba
-Guerrilla Marketing for Job Hunters 3.0: How to Stand Out from the Crowd and Tap into the Hidden Job Market Using Social Media and 999 Other Tactics Today by Jay Conrad Levinson
Are you tired of your resume being rejected by applicant tracking systems? I know how frustrating it is to submit your resume and receive no response. I hate seeing qualified people never breakthrough the screening process. It shouldn't be that way. That's why I created this guide and I encourage you to download the FREE PDF so you can start seeing better resume response rates!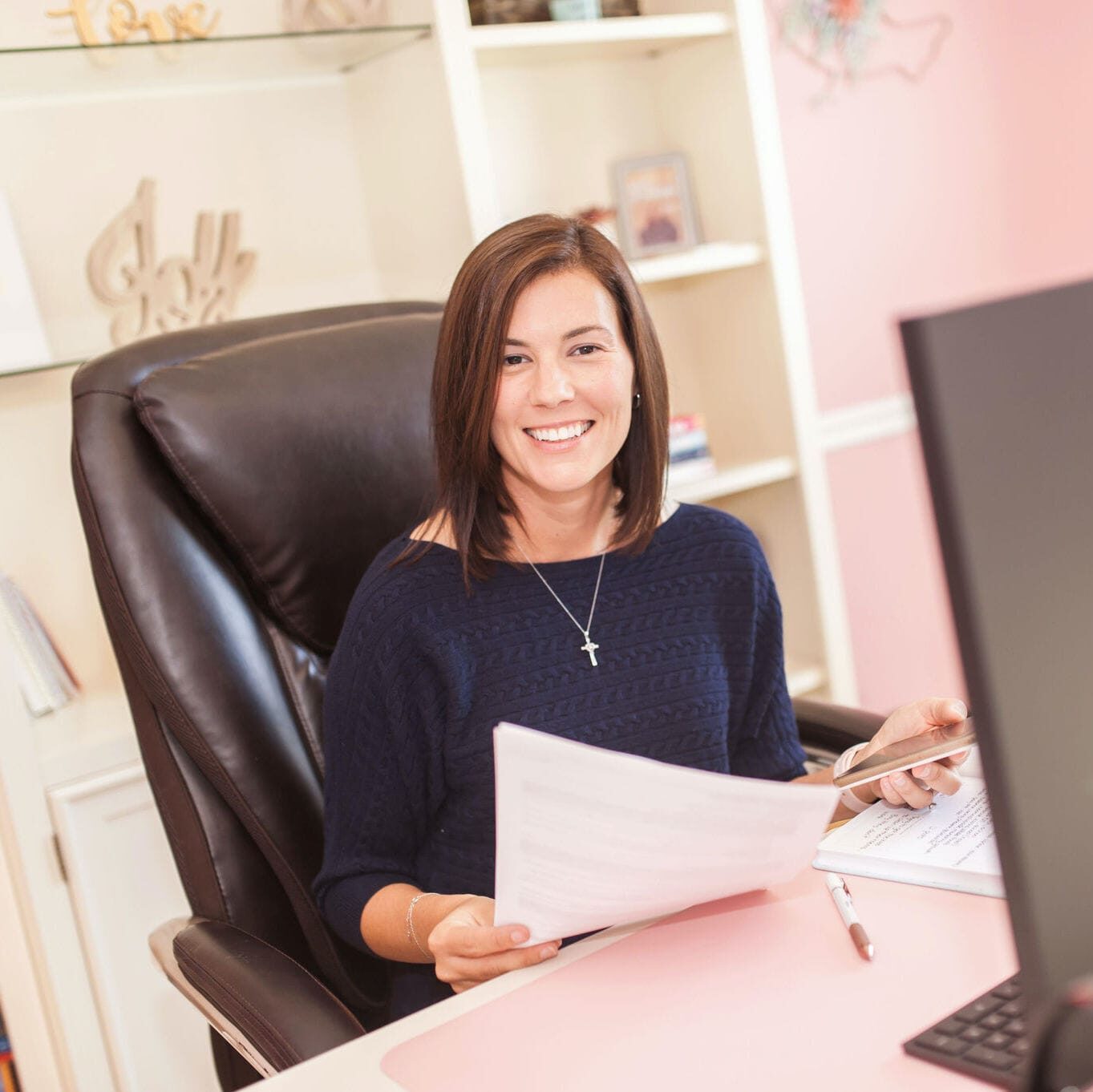 Jessica Hernandez, President, CEO & Founder of Great Resumes Fast
Hi, I'm Jessica. I started this company back in 2008 after more than a decade directing hiring practices at Fortune 500 companies.
What started as a side hustle (before that was even a word!) helping friends of friends with their resumes has now grown into a company that serves hundreds of happy clients a year. But the personal touch? I've kept that.
You might have seen me featured as a resume expert in publications like Forbes, Fast Company, and Fortune. And in 2020, I was honored to be named as a LinkedIn Top Voice of the year!
I'm so glad you're here, and I can't wait to help you find your next perfect-fit position!
Will your resume impress employers? Take this 2-minute quiz to find out.
Get your personalized plan for a resume that stands out and lands you your dream job!
Need a little help getting hiring managers to take notice? Find out what's standing between you and those magic words "You're exactly who we've been looking for!"