It happens to the best of us. You put your best foot forward, applied, and got denied! Now you might be feeling down in the dumps, but there are ways to learn from your experience, quickly recover, and move on to even better opportunities. Don't dwell on the negative aspects of rejection and let them sink your job search. Instead, make the most out of every response, even if it's not the one you were hoping for.
Expect Rejection
When you experience a "No, thank you" (or several), remember that such rejection is a normal part of your career search that should be expected. Employers are searching for the right job experience AND the best culture fit. These two factors will weigh heavily in their decision to move forward with a candidate. You may have the perfect job experience but may not be the best culture fit—and you will, therefore, be rejected.
TIP: Know that this is ok. Commit to keeping in touch should a better fit within the company present itself. In a recent recruiter nation survey conducted by JobVite, more than 50% of recruiters stated they want to keep open lines of communication with prospective candidates and expand their talent pipelines.
Being Disappointed Is Normal
Didn't get that job you wanted? No interview for that "perfect" job? It's ok—and you need to realize that it's completely normal to feel disappointed, especially if you were particularly excited about an opportunity. Rejection happens to all of us—and accepting the disappointment that comes from the rejection is a healthy way to move on.
TIP: You could start looking for that "perfect" position within other companies that are a great culture fit for you. Start researching and targeting employers and reach out to them with your value proposition even if they DON'T have an opening listed online. This is the best time to reach out.
Know Resiliency
Everyone experiences disappointment and setbacks in their lives. According to the online article Survival of the Resilient: Skills for Handling Life's Inevitable Disappointments by Marie Hartwell-Walker, Ed. D., the ability to bounce back from difficult situations is known as resiliency. People with the strongest resiliency are able to put things in perspective and have constructed a network of caring people to boost them as they face disappointment. Acknowledge that this is just one rejection—and tell yourself that you WILL achieve success. Reach out to supportive friends and family who can offer words of encouragement to keep you going when you need it.
TIP: Persevere in the face of seeming failure. A rejection is not failure, but giving up and quitting … that's when you fail. The most successful job seekers are those who keep going and persevere.
Learn From the Process
It can be frustrating when you don't get a job. But rather than focusing on the negative, turn it into a learning opportunity so you can grow as a professional and land the next position. Contact the hiring manager you interviewed with and ask them for feedback. Ask for any recommendations they may have that can help you to do better in your next interview. Constructive criticism is always good for growth.
TIP: Don't be afraid to ask if they have any concerns about your candidacy or if there are any questions they have about your experience. Many decision makers will be honest about their hesitation regarding your candidacy, and you can use the opportunity to think about their concerns and get back to them with a well-thought-out response to address those concerns. And you'll know what to cover during any future interviews.
Keep Looking
Don't stop because of one setback. In fact, use it as an opportunity to further hone your search for the ideal company and position. There are great opportunities everywhere, and 2017 is going to be a job seeker's market—so do not quit. Keep persevering, and the right opportunity will come along.
TIP: I cannot stress the importance of finding the right company for yourself. Don't just default your job search to what is available on job boards. Reach out to decision makers within the companies you most admire. Tell them why you admire their company and what value you can bring to their organization that another candidate cannot.
Stay Positive
Statistics reveal that the average job search can take 6-9 months, and there may be a few setbacks along the way. Stay positive and enthusiastic about opportunities. Recruiters rate the enthusiasm of a potential employee very high when making a hiring decision. Make a list of your accomplishments and refer to it when you need an extra boost for your self-esteem.
TIP: Express your enthusiasm about the position during the interview. Employers want to see your excitement about the opportunity, so don't be afraid to speak up. If a question comes up in the interview, and you're not sure you have the right experience, don't be afraid to tell them that even though you may not have the exact experience, you're CONFIDENT that you can quickly learn and apply the needed skills to be successful.
Don't Burn Bridges
Be sure to follow up with hiring managers, and thank them for their time—even if you don't get the job. Ask them to keep you in mind should another position appropriate for your skill set become available. By maintaining a professional and friendly attitude, today's rejection may become tomorrow's new opportunity.
TIP: Be the one to thank them. If they interviewed 10 candidates, it may be that only one of them follows up with a thank-you e-mail or mails a thank-you note. The expression of gratitude is a lost virtue in our culture, but it makes a lasting impression. Be thankful, express your appreciation, and keep the lines of communication open.
I love helping executives (and rising stars!) pursue what they love and find fulfillment in their careers. I created Great Resumes Fast for this reason. I understand the pressures that busy executives contend with every day, and I know firsthand that a powerfully branded executive resume and LinkedIn profile can change a person's life for the better.
My background includes unique credentials: I'm a veteran career expert, Certified Social Branding Analyst, and former recruiter for Fortune 500 companies who has been cited hundreds of times in major media outlets from The Wall Street Journal and Huffington Post to Monster.com and Yahoo. With that said, the only thing that makes me happier than our clients' success is our track record within the industry. Great Resumes Fast, a values-based business, has received nearly a dozen awards for excellence, including five consecutive honors for Best Resume Writing Service.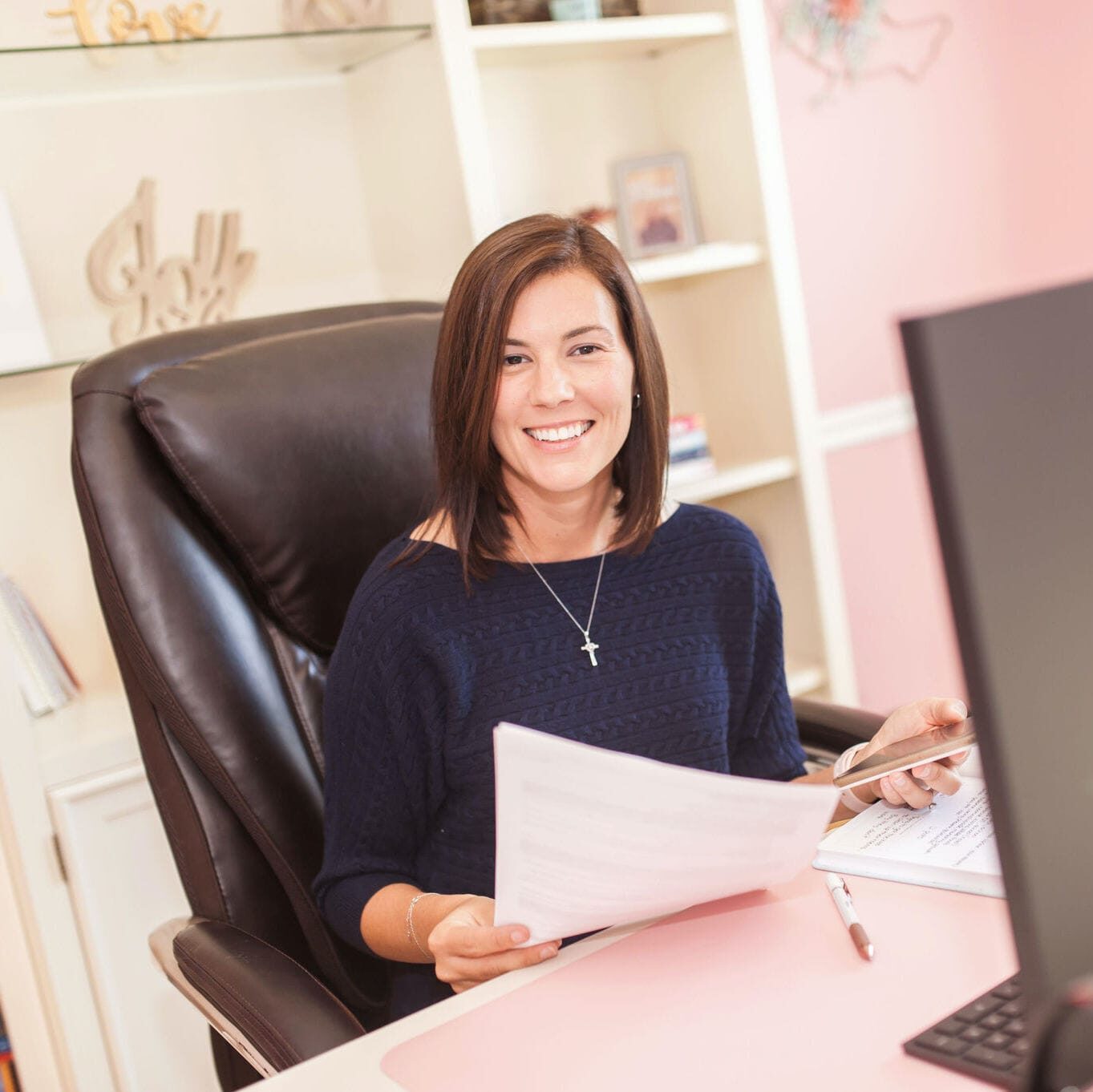 Jessica Hernandez, President, CEO & Founder of Great Resumes Fast
Hi, I'm Jessica. I started this company back in 2008 after more than a decade directing hiring practices at Fortune 500 companies.
What started as a side hustle (before that was even a word!) helping friends of friends with their resumes has now grown into a company that serves hundreds of happy clients a year. But the personal touch? I've kept that.
You might have seen me featured as a resume expert in publications like Forbes, Fast Company, and Fortune. And in 2020, I was honored to be named as a LinkedIn Top Voice of the year!
I'm so glad you're here, and I can't wait to help you find your next perfect-fit position!
Will your resume impress employers? Take this 2-minute quiz to find out.
Get your personalized plan for a resume that stands out and lands you your dream job!
Need a little help getting hiring managers to take notice? Find out what's standing between you and those magic words "You're exactly who we've been looking for!"