After conducting a career assessment, it's time to chart your career path for the year to come. In order to get you there, here are a few tips from some career experts for creating a roadmap to achieving success.
Make Yourself Valuable & Your Work Quantifiable
Executive Recruiter and Career Transition Coach Brian Howard said you can make yourself more valuable as a professional by going over and above what is required of you in the workplace. Howard, who operates the website The Motivated Job Search and has authored a series of books on conducting a successful career search, said the first step is making yourself as close to irreplaceable as you can.
"You need to make yourself valuable so that if you should ever leave, it's going to hurt and the people in power realize it," said Howard.
Additionally, when you're ready to advance your career through a raise, promotion, or position with a new organization, you need to be able to speak in numbers. Use facts and figures to demonstrate how you have helped your company achieve its goals or how you have made yourself more marketable in the past year.
While anyone can attest to their own value, numbers such as annual sales figures, new clients landed, or direct contributions to a company's growth are hard evidence as to your accomplishments. The bottom line is you need to be able to explain how you have helped (or can help) a company's bottom line.
Strive for Professional Education and Growth
The next thing that will help set you up for success in 2018 is the pursuit of any type of education such as a professional designation that is applicable to your industry, according to Howard. But, he said, that doesn't mean you have to go out and get an MBA.
"Go out and get a notable designation," he said. "It may take three months, 90 hours of study, or a test, but pursue something that gives weight to who you are. When it comes to being recognized in your company or when you want to move up, that designation becomes a differentiator. Not only do you get the knowledge from it, it differentiates you from others who may be pursuing the job."
Pharmaceutical and Medical Recruiter Brian Stewart of Jacksonville, FL, who has 17 years of career experience, said even simply reading can start to move you in the right direction.
"I would say reading some books by people like Brian Tracy, Tony Robbins, and Zig Ziglar, those can help you get into perspective, and especially if you are an entrepreneur out there by yourself you need that inspiration."
Network Like You Mean It
Networking is one of the most impactful ways to get noticed and grow your career, according to both Stewart and Howard. Whether you connect with another industry professional on LinkedIn, invite someone to coffee, or join a professional organization, now is the time to expand your network.
"There may be some networking events you can go to," said Stewart. "There are a lot of networking groups you can join, go to chamber of commerce events, get around a lifeline of people."
Howard agrees that networking is imperative to creating career success.
"Get involved with an industry association. Be gregarious. Network internally within your company or affiliates as well as externally," advises Howard.
Be a Leader
Stewart said that to achieve success in your career in the coming year, you should set yourself up as a leader in your department, company, and profession.
"I think being a leader, whether you are in a leadership role or not, is important," he said. "Be the leader you know you are every day of the year. That really makes the difference. Be that person people come to. Have that demeanor about yourself. Be well versed in everything happening, whether it's your piece of the project or not. Show people they can come to you and that they can trust you. Be loyal to them. If you're not leading, you're just following. When you see people rely on you, you assume a significant responsibility that will help you grow."
Stewart added that as a leader, you will become more confident, which also minimizes your insecurities as a professional.
"Confidence is silent and insecurities are loud," he said.
Map Out Your Goals
Think about where you would like to be in your career a year from now and create short-term, achievable goals, said Stewart.
"Set daily, weekly, and quarterly goals," he said. "If you hold yourself accountable to your goals, then it forces you to ask yourself why you are doing what you are doing."
With short-term goals, you can achieve success because you are able to reflect and adjust more frequently than with long-term goals. Ultimately, your destination will be the same; you are simply getting there more quickly and more easily.
Be Ready for Change
Howard, who recently published his fifth book: Motivated Resumes and LinkedIn Profiles: Insight, Advice, and Resume Samples Provided by Some of the Most Credentialed, Experienced, and Award-Winning Resume Writers in the Industry, said each person needs to determine the best options for where he or she can go with their careers in the future.
"You always want to expand in an industry if you can," Howard said. "Do you have a continued interest in the industry? You want to go into an industry that has some expansion to it? There are a wide variety of considerations that go into the calculus here. A lot of it will be individual to the person and what they know."
If you want a raise or a promotion, you need to show that you are ready to spread your wings. Beyond simply being good at what you do, you need to demonstrate the ability to take on more responsibility. For example, have you offered to help others with their workload or projects while you have continued to meet the expectations of your position? If not, now's the time to start doing so. Ask to take on extra work, projects, or responsibilities.
If you have already begun to take on additional responsibilities and have exceeded expectations, that is proof you're ready to take on a larger role. Put together a list of all of the things you have done beyond your current position that have exceeded expectations, research the title and salary for whichever role handles such responsibilities, and be ready to discuss these points when asking for a raise or promotion.
Update Your Resume to Include Your Wins
Be prepared to talk about how you have proactively invested in your career over the course of the past year and how you have contributed to your current employer. By preparing an updated resume in advance and having it on hand during an interview, you can highlight things that may have gone overlooked.
Items to include on your List of Wins:
*Stellar performance reviews in your current position
*Raises and promotions earned over the past year
*Completed courses, certifications, and credentials
*Facts and figures to quantify your value as an employee
*Projects you completed, especially long-term projects
*Professional awards or recognition
Your resume is also helpful when approaching the boss for a raise or promotion because you're able to demonstrate how seriously you have taken your career during the past year—and it demonstrates that you're ready to advance. You can even use your resume as a guide to developing your future career goals.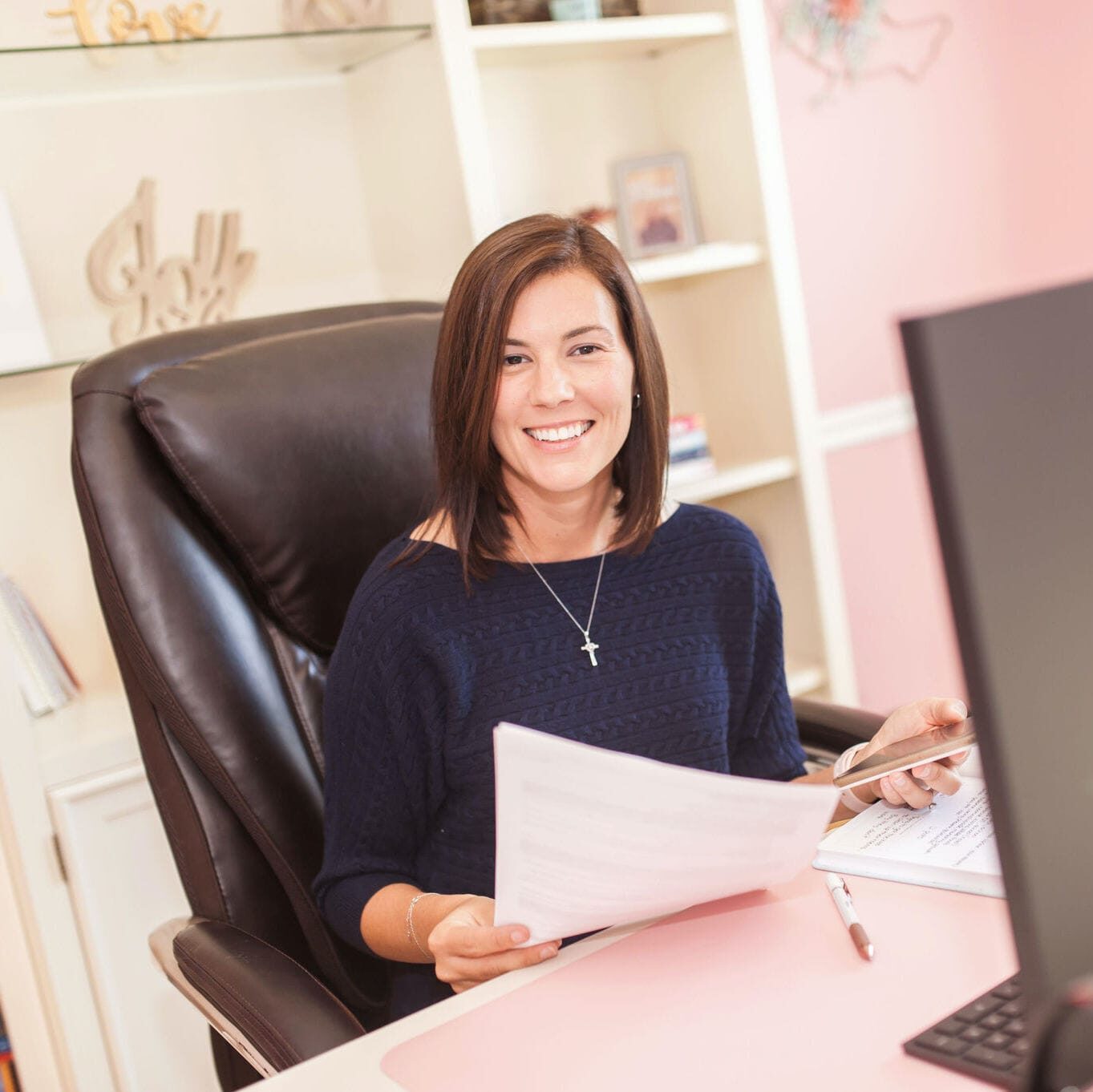 Jessica Hernandez, President, CEO & Founder of Great Resumes Fast
Hi, I'm Jessica. I started this company back in 2008 after more than a decade directing hiring practices at Fortune 500 companies.
What started as a side hustle (before that was even a word!) helping friends of friends with their resumes has now grown into a company that serves hundreds of happy clients a year. But the personal touch? I've kept that.
You might have seen me featured as a resume expert in publications like Forbes, Fast Company, and Fortune. And in 2020, I was honored to be named as a LinkedIn Top Voice of the year!
I'm so glad you're here, and I can't wait to help you find your next perfect-fit position!
Will your resume impress employers? Take this 2-minute quiz to find out.
Get your personalized plan for a resume that stands out and lands you your dream job!
Need a little help getting hiring managers to take notice? Find out what's standing between you and those magic words "You're exactly who we've been looking for!"