It's exciting when your job search finally pays off and you get the call to come in for an interview. But even with that excitement, job seekers all know that a job interview can make for a tense experience between the unknown questions and answers, a situation where you're probably meeting someone for the first time—and on their terms—and you're trying to impress them.
Of course you want to make the right first impression and show them you're a good fit for the job, but that's sometimes easier said than done. When you're meeting a potential employer for the first time, even if you've chatted with them via email or on the phone during the hiring process, it can be tough to know just how to act during an interview. There's no question about it, job interview etiquette can be a tough thing to navigate.
The good news is that there are some clear dos and don'ts for interviews. There are several common interview mistakes you can outright avoid if you know what they are. This list of what not to do at a job interview are things that apply to nearly every single interviewing situation, no matter your industry or the person you're interviewing with. Let's take a look at six common job interview mistakes you can easily avoid: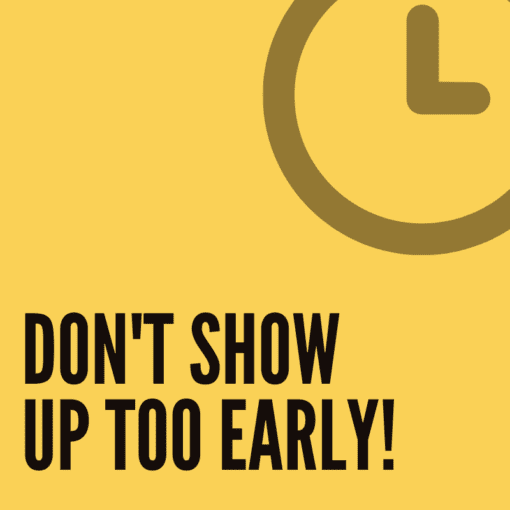 1. Showing Up at the Wrong Time.
It's a given that you shouldn't show up too late for an interview, but did you know that showing up too early can be annoying too? Hiring managers are busy people who schedule interviews around other work. If you show up 30 minutes early, it's likely that you're requiring them to stop what they're doing to accommodate you. Even just taking the phone call from the receptionist that their interviewee has arrived much earlier than expected can interrupt work the hiring manager had planned for that time. Then, you're awkwardly sitting in a reception area for a half hour just waiting. That's not fun for you, or your potential employer. To play it safe, it's a good idea to show up no more than 15 minutes early.
2. Wearing the Wrong Interview Attire.
Another one of the common mistakes some candidates make is wearing the wrong attire to the interview. If your interview outfit is too casual or revealing, you might offend the interviewer. Perhaps you're doing a video interview—you still need to wear appropriate interview attire. Just because you're not in the same room as the interviewer doesn't mean it's less of an interview! To play it safe, keep a neatly pressed business suit hanging in your closet just for interviews. Chances are good this is going to be an appropriate outfit for any and every interview you go on.
3. Getting Too Familiar.
Having an outgoing personality can be an amazing asset when interviewing for a job—as long as you don't use it to get too familiar with interviewers and end up engaging in uncomfortable conversation (e.g., talking about family problems, etc.). Unless they initiate a more casual, personal conversation, you could find that you've unintentionally turned them off by revealing too much about yourself. When it comes to personal topics, a good rule of thumb is to just answer the question politely and appropriately, and leave it at that. This is, of course, assuming the question doesn't cross any lines into the territory of questions interviewers aren't allowed to ask job candidates—in that case, you should politely decline to answer.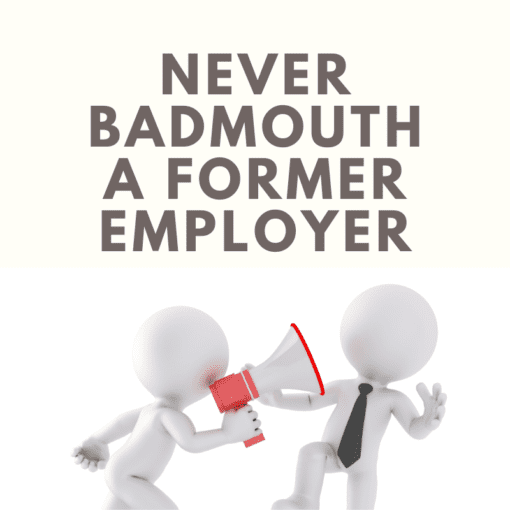 4. Bad-Mouthing a Previous Employer.
It's a big no-no to bad-mouth a previous employer—or anyone for that matter. Employers would much rather hire a Positive Patty than a Negative Nelly. And they really look down upon a candidate who bad-mouths other employers. It's simply not professional behavior and can be a deal breaker for many hiring managers—employers want to hire someone who will be loyal. So if you have something bad to say about someone, do the best you can to keep it to yourself. Even if they ask why you are leaving your current job—and it is because you don't like the company or the people you work with—do not say that. Don't even say it's because the salary is low. Instead, have a neutral, professional explanation prepared and rehearsed before you head into a job interview.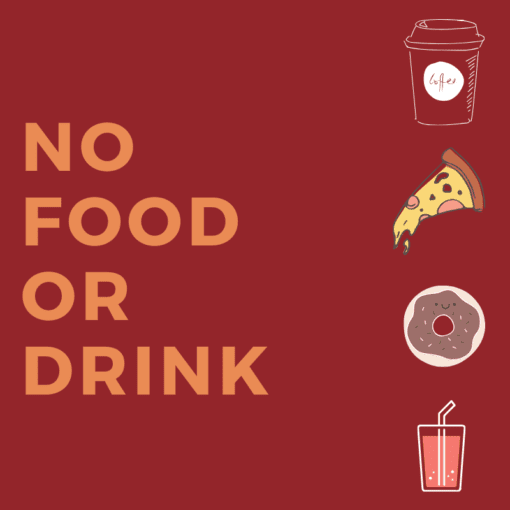 5. Bringing Beverages or Food.
You may be starving or completely dehydrated, but whatever you do, don't bring your own food or drinks into the interview. And absolutely do not chew gum. This ban includes a cup of coffee, a bottle of soda—anything like that. Not only can it be distracting for the interviewer to watch you take sips or chew, he or she may actually be sensitive to certain smells. So it is always a good idea to wait out your hunger or thirst until the interview is over. However, if the interviewer offers you something like bottled water, you can take it. Just be sure to sip from it sparingly between questions. Pay attention to the interviewer—not the bottle of water.
6. Forgetting Important Details.
During the interview, it's important to make sure you remember important details about the company, including the manager's name, the job you're applying for, duties, and a brief company history. Look over the job description, and have answers prepared that address what's included in it. Hiring managers want to know that you are paying attention to the company and what they need, and that you have done your homework, as you should. So take time to study this info before the interview and figure out how your relevant strengths and skills can be incorporated within your answers. You might even consider having a family member or friend act as an interviewer, and conduct a mock interview where you have the opportunity to practice incorporating details about the company into the conversation as you answer questions. Mock interviews can also ease interview nerves and help you go into your interview as a confident, prepared interviewee.
Avoiding these common interviewing mistakes may seem like a no-brainer to some, but they are actually easy mistakes to make. So to play it safe, take time to review this list of interview tips to improve your job interview skills and be ready to make a great first impression when you score the next interview. It's your career—you can't afford to not make a great first impression!
For more job interview tips, resume writing tips, and general career advice, head over to the Great Resumes Fast blog and use the search function to get started browsing through the hundreds of articles we have available.
Are you tired of your resume being rejected by applicant tracking systems? I know how frustrating it is to submit your resume and receive no response. I hate seeing qualified people never break through the screening process. It shouldn't be that way. That's why I created this guide and I encourage you to download the FREE PDF so you can start seeing better resume response rates!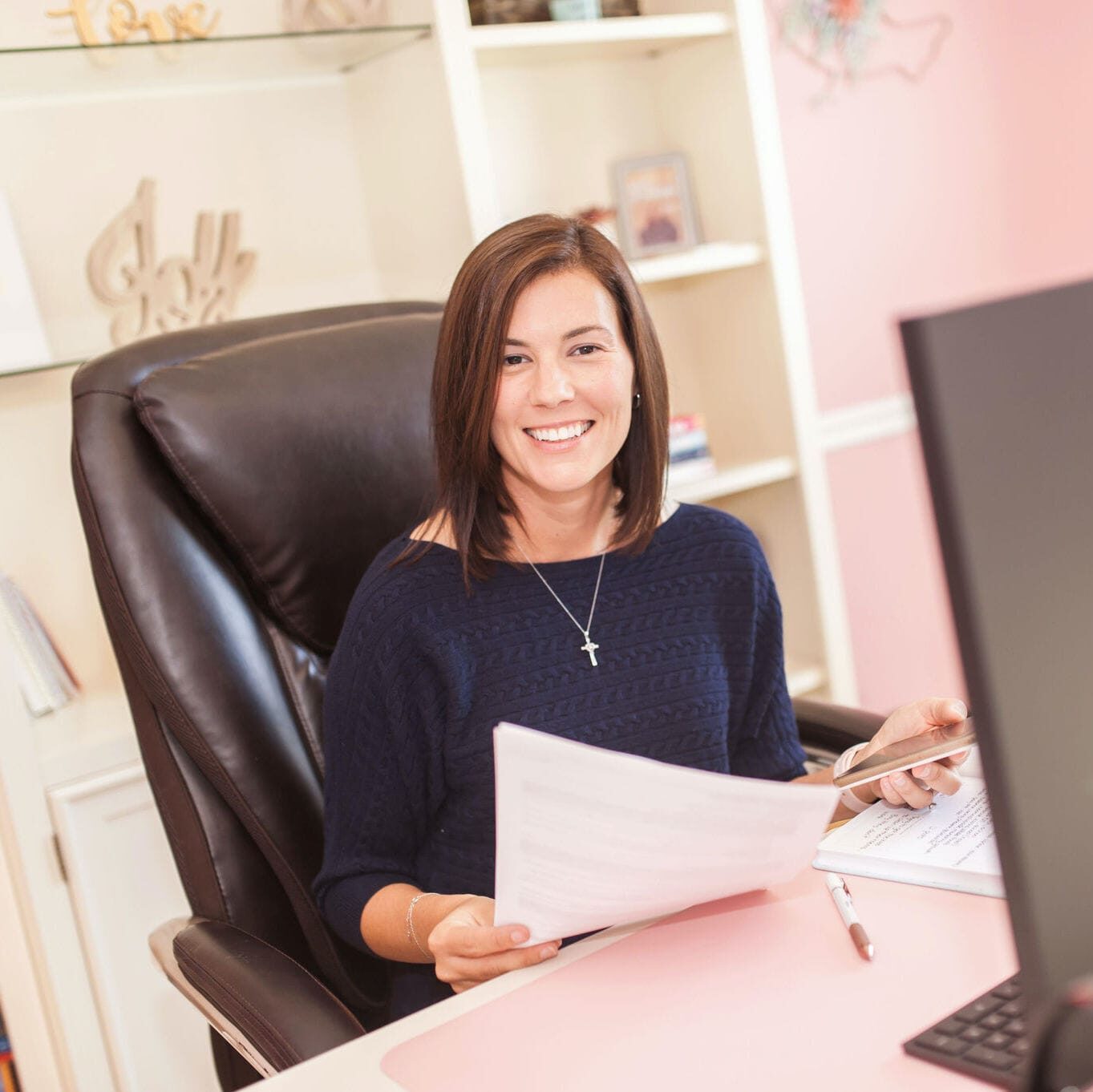 Jessica Hernandez, President, CEO & Founder of Great Resumes Fast
Hi, I'm Jessica. I started this company back in 2008 after more than a decade directing hiring practices at Fortune 500 companies.
What started as a side hustle (before that was even a word!) helping friends of friends with their resumes has now grown into a company that serves hundreds of happy clients a year. But the personal touch? I've kept that.
You might have seen me featured as a resume expert in publications like Forbes, Fast Company, and Fortune. And in 2020, I was honored to be named as a LinkedIn Top Voice of the year!
I'm so glad you're here, and I can't wait to help you find your next perfect-fit position!
Will your resume impress employers? Take this 2-minute quiz to find out.
Get your personalized plan for a resume that stands out and lands you your dream job!
Need a little help getting hiring managers to take notice? Find out what's standing between you and those magic words "You're exactly who we've been looking for!"