Employers are on the move trying to meet talent shortages and discover new ways to find qualified candidates. Job seekers are infused with optimism about the opportunities before them. If you're one of the 74%+ of job seekers open to new opportunities this year you're probably taking a good look at your resume and wondering if it's as ready as you are for a new job search. I've heard from countless job seekers in the past two months who are concerned their resumes aren't up to the challenge, that their resume hasn't been updated recently, isn't positioned correctly, or doesn't get responses.
If you're having a hard time writing your resume or simply not feeling confident about the current condition of your resume, here are three quick tips that you can use right now to freshen up your resume so that it's ready for the 2017 job market.
CULTURE FIT IS IMPORTANT
The majority of recruiters say that culture fit is an important factor in their hiring decision. You don't hear much about culture fit when it comes to resume writing, but your resume is a great place to start setting the stage for a great culture fit. Start by researching the company culture of the organizations that you want to target in your job search. Find out what beliefs and values drive their organization and if these align with yours, be sure to include that information within your resume.
DITCH POINTLESS WORDS
Meaningless words that take up space and add no value to your resume do not market or brand you strongly enough to be included. Examples of these words include; results, success, professional, accomplished. These words are not inherently bad—it's just that they don't tell the employer much about you and the distinct value you offer an employer. Instead, replace these generic phrases with specific terms.
Instead of saying you are results-driven describe the results you deliver with metrics, facts, and figures.
Replace the generic term success with the actual successes you've had using specific examples, keywords, and industry terms.
The word professional can be switched with the actual position title that you're pursuing.
Accomplished is an overused phrase that's hard to quantify. So instead of saying you're accomplished, share the accomplishments with metrics.
MODERNIZE YOUR RESUME
If you haven't updated your resume in the last two years it's time for an overhaul. Our society has become increasingly more visually driven. If you don't believe me just Google some basic stats about the performance statistics around videos, visuals, and infographics over plain text. Or, research what our current attention span is (about 8 seconds … less than a goldfish by the way). Content-heavy resumes that lack visually engaging elements, design, and color are outdated. It's time to revamp the design of your resume to include charts, graphs, visuals, color, boxes, shading, borders, and other visual design elements that will engage the reader and make content easily digestible and quicker to consume. If you're getting an average of only six seconds for an initial scan, use visuals to communicate large chunks of information more quickly. For examples of visuals in resumes here are several resume samples that include color, borders, shading and graphs.
If you're not confident in your current resume, take time to make changes in these three key areas. If you're still struggling, need an executive resume writer's help, or are in a time crunch you can get more help here.
I believe you deserve a career that brings you joy, fulfillment, and the ability to live your best life. If you're having a hard time writing your resume or your current resume isn't generating the response you'd hoped it would, reach out to me on LinkedIn or visit my website for help now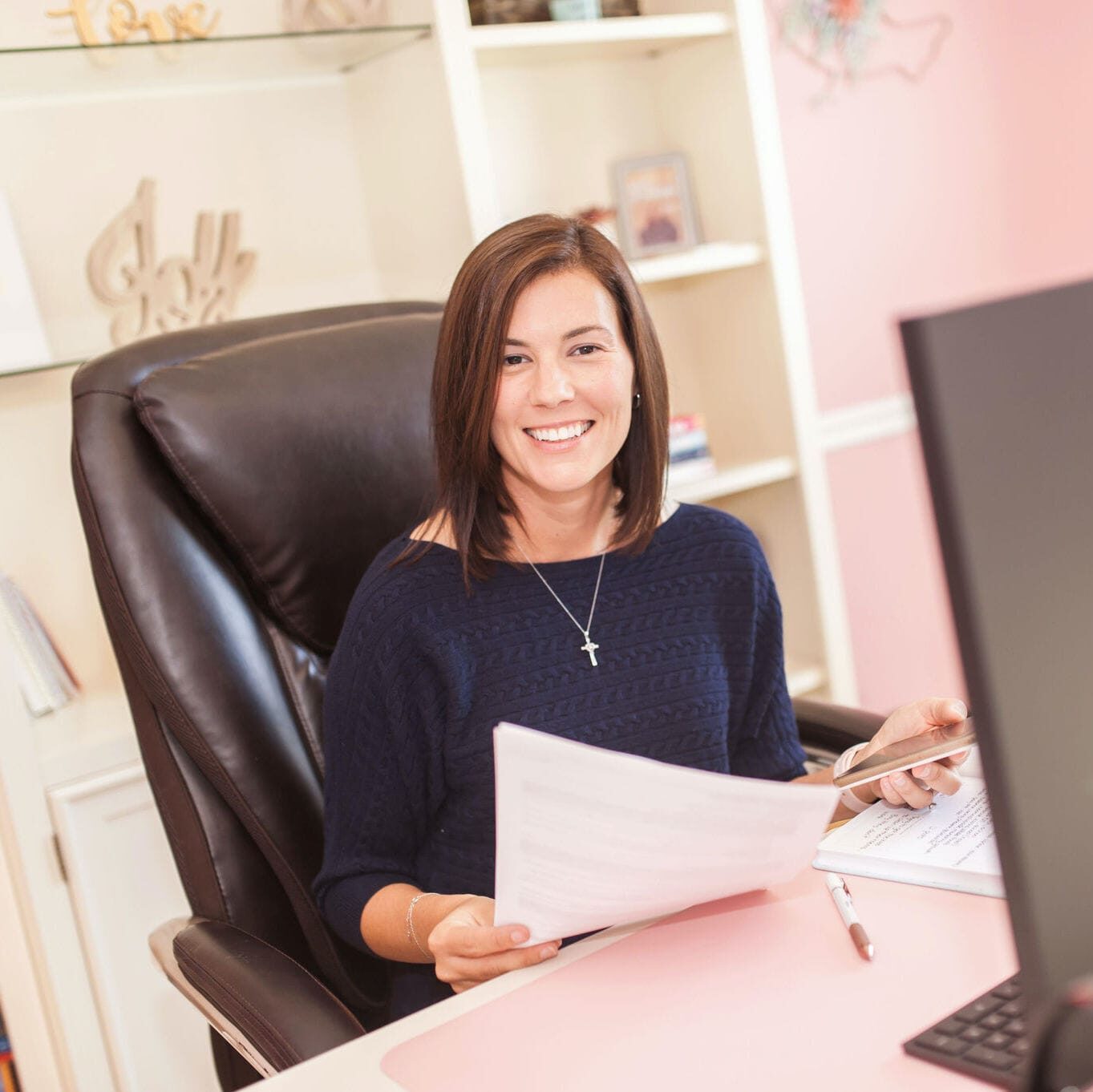 Jessica Hernandez, President, CEO & Founder of Great Resumes Fast
Hi, I'm Jessica. I started this company back in 2008 after more than a decade directing hiring practices at Fortune 500 companies.
What started as a side hustle (before that was even a word!) helping friends of friends with their resumes has now grown into a company that serves hundreds of happy clients a year. But the personal touch? I've kept that.
You might have seen me featured as a resume expert in publications like Forbes, Fast Company, and Fortune. And in 2020, I was honored to be named as a LinkedIn Top Voice of the year!
I'm so glad you're here, and I can't wait to help you find your next perfect-fit position!
Will your resume impress employers? Take this 2-minute quiz to find out.
Get your personalized plan for a resume that stands out and lands you your dream job!
Need a little help getting hiring managers to take notice? Find out what's standing between you and those magic words "You're exactly who we've been looking for!"