3 Tips for Communicating Your Value and Fit for the Job to Employers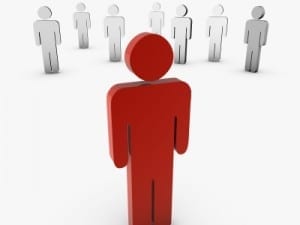 Some people will immediately see the value you offer as an employee. Others you'll never convince. But how do you communicate your value (the ROI the employer will receive for hiring you as opposed to another) to those who may not readily see it but are open to it? This question came to me as I was working with some prospective clients over the past week.
Some of these job seekers readily knew the value of the services we offer—no convincing, selling, or extra chat necessary. Frankly, they were miles ahead, ready to get started, and didn't want to spend another second talking about the benefits. Others, no matter what they are told regarding the benefits, features, value, ROI … whatever it is they'll get from partnering with an expert (or hiring you as an employee) … they just don't care. They're dead set on doing it their way, only paying X number of dollars but expecting full service with all the perks—or they think they know exactly the type of person they want to hire—and no manner of explaining is going to change their mind. These are the people you just have to let go. I've learned you can't get all worked up over those who will never see it. It's the same with employers when you're interviewing, applying, or networking. It's not worth stressing yourself out over someone who will just never "get it."
Still,  there are those who may not see the benefits right away—or the perfect fit that you are—but once they're enlightened to it they very easily agree that the positive outcomes outweigh the costs. Whatever those "costs" may be. Maybe it's the degree you haven't finished yet, those two years of experience that you haven't obtained, or something else altogether … How can you as a potential candidate for the job communicate the value, return on investment, and the many benefits they'll receive upon choosing you? Here are a few suggestions I've discovered along the way that I hope will serve you well:
–          During the interview: Experience speaks for itself. Share examples of your past interactions and experiences in similar situations. Employers want to know that you've successfully tackled similar problems and situations in the past. Theory goes, if you've been successful with something once before, history will repeat itself. These examples will speak volumes because they're not statements about how you might handle something; they're statements about how you've already successfully overcome something.
–          On your resume: Utilize C.A.R. or S.A.R. statements. C.A.R. statements are challenge, action, results statements that help to illustrate exactly the challenge you were up against, the action you took to address the challenge, and then the great results you achieved. S.A.R. is very similar; it's situation, action and results. Whichever you use, they're great tools for communicating exactly what you're capable of bringing to the table by demonstrating what you've accomplished in the past.
–          When You're Networking:  Focus on expertise. Whether you're networking in person or online, focus on your areas of expertise. Discuss what you're passionate about. Your excitement and enthusiasm are contagious, and people catch on to that. Twitter, Facebook, LinkedIn, and your own professional Web site or blog are great places to share your expertise with others. Write about what you know, what interests you—and do it in a way that helps others who enjoy the same things or are in need of help. When talking with others in person, that contagious enthusiasm is much easier to pick up; others will easily see why it is that you love what you do, and they'll see the value you offer as an expert in your field.
So, I guess it isn't so much about convincing others of the value, ROI, or benefits as much as it is being yourself, positioning yourself as an expert, and being passionate about what you do. Like I mentioned before, that excitement and enthusiasm you hold inside you for what you do will shine through—and others will catch on to it a lot quicker than you think.
Connect with me on Twitter or Facebook today.
Jessica Hernandez, President, CEO & Founder of Great Resumes Fast
Hi, I'm Jessica. I started this company back in 2008 after more than a decade directing hiring practices at Fortune 500 companies.
What started as a side hustle (before that was even a word!) helping friends of friends with their resumes has now grown into a company that serves hundreds of happy clients a year. But the personal touch? I've kept that.
You might have seen me featured as a resume expert in publications like Forbes, Fast Company, and Fortune. And in 2020, I was honored to be named as a LinkedIn Top Voice of the year!
I'm so glad you're here, and I can't wait to help you find your next perfect-fit position!
Will your resume impress employers? Take this 2-minute quiz to find out.
Get your personalized plan for a resume that stands out and lands you your dream job!
Need a little help getting hiring managers to take notice? Find out what's standing between you and those magic words "You're exactly who we've been looking for!"