2017 Resume Tips
I believe that 2017 will be a year filled with hope and optimism for job seekers. Most everyone experiences excitement at the beginning of a brand New Year not yet filled with mistakes or regrets. And for those starting off the New Year job searching it's going to be a great year filled with opportunities. According to the 2016 Recruiter Nation survey just wrapped up by JobVite, 69% of recruiters reported their hiring increased this year and almost 40% cited it increased SIGNIFICANTLY.  Additionally, 35% of recruiters are projecting they'll be hiring for at least 100 new positions this year, up from 26% last year. These numbers are even higher for three fields seeing the greatest growth right now: technology, healthcare, and finance with more than 70% reporting hiring increases.
It's not just the increased hiring; combine that with amplified job seeker optimism (50%), the lowest unemployment rate since 2008 at 5%, and recruiters predicting a talent shortage for 2017, which means employers will be COMPETING for YOU the job seeker. With all this in mind it's time to take a serious look at your resume and raise the standards for your 2017 job search. Here are my top ten resume tips to help you write a competitive resume for 2017.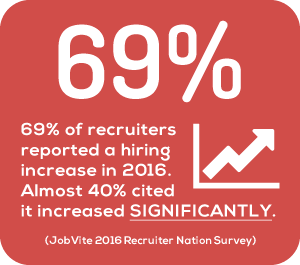 2017 Resume Tip #1
FRESHEN UP YOUR RESUME
If you're using a Microsoft Word template resume, haven't updated your resume in five-plus years, still have an objective at the top of your resume, or don't know what a branding statement is—never mind not having one on your resume—then it's time to ditch what you have and start fresh. Consider incorporating graphics—visually engaging elements such as borders, shading, charts, or graphs. Get serious about your personal brand and how you offer a solution to an employer's desperate need. 2017 is going to be a job seeker's market and employers already know they'll be competing for top talent. In fact, more than 60% of them will be investing in their company career sites and working on improving their employer branding just to attract you. Make sure your resume is up to date and communicates that you're the best fit.
2017 Resume Tip #2
ADDRESS CULTURE FIT IMMEDIATELY
We don't talk about culture fit much when it comes to resumes because we're always giving advice about keywords, formatting, branding, and career experience. However, in the recent JobVite survey I mentioned above, second to job experience (67%) recruiters rated culture fit of high importance (60%) when making a hiring decision. Your resume and cover letter are the best place to start emphasizing your cultural fit for the organization. How do you find out what the company's culture is like:
– Talk to current employees and managers.
– Review the company's website.
– Facebook & LinkedIn are perfect places to follow the company to learn more about its culture.
Once you've learned more about what the culture is like make sure you take the opportunity to explain how you're a good fit within the culture of the company. You can do this through relevant examples of past experiences or by telling them in your cover letter why you're a fit. Recruiters also said the number-one way they evaluate culture fit is communication style. Keep that in mind when you are writing your resume, and cover letter too.
2017 Resume Tip #3
INCLUDE LINKEDIN
If you haven't already, include your LinkedIn profile URL on your resume. Put the URL at the top of the resume next to all of your other contact information, and hyperlink it so that if a recruiter is looking at a Microsoft Word or Adobe PDF version of your resume all they need to do is click to be taken right to your profile. I'm amazed at how many people either still don't have a LinkedIn profile OR do not include the URL on their resumes. 87% of recruiters report using LinkedIn FIRST when it comes to searching for qualified candidates. This needs to be the first place you direct the employer so that they can learn more about your accomplishments and culture fit for their company.
While you're directing them to your LinkedIn profile, go ahead and make sure that there are NOT any spelling or grammar errors on it.  72% of employers view this negatively, and it will affect their decision to interview or hire.
2017 Resume Tip #4
LEAVE POLITICS OFF YOUR RESUME (unless you're a politician)
In a very heated election year it's easy to talk politics, and I'm not here to start a debate. What I am here to do is share with you the facts, and there's something important you need to know—recruiters are not indifferent to your political opinions. In fact, 9% of recruiters reported they would have a reaction to finding out a candidate's political affiliation on social media—and the bias stats are shocking:
64% of recruiters said they would be more likely to have a bias against a Trump supporter than a Clinton supporter—including 11% stating that finding out a candidate voted for Trump would bias their decision to move forward in the hiring process—especially those in education and technology and among millennials.
I'm not going to start a debate here, and right or wrong, we could all jump in on a dispute; I simply want to make you very aware of what the numbers say, and that what you choose to share or not share may affect a hiring decision.
2017 Resume Tip #5
SNAPSHOT INSTEAD OF SUMMARY
We've become a generation of expert multitaskers, and this doesn't exclude recruiters. In fact, recruiters and HR departments probably have more plates spinning at one time than the rest of us. I say this because I want you to realize that part of your resume's success is wrapped up in how effectively you capture their attention—and keep it. You're writing for an audience that is being pulled in ten different directions at one time, so you need to bear this in mind when communicating with them.
Instead of using a career summary or profile at the top of your resume I encourage you to take the career snapshot route instead. We want to grab their attention and make them care. Think about how a new story grabs your attention. It does so with a compelling headline and some quick bullets that give you the most-important, need-to-know facts. It isn't until later down at the bottom of the story you'll get the rest of the details. When putting together the top third of your resume, create a compelling one-line branding statement, follow that with some quick, easy-to-read bullets that contain the most important facts you want the employer to know about you—how you're the perfect fit for the position.
2017 Resume Tip #6
REMOVE FILLER WORDS
What are filler words? Pointless words that don't differentiate you as the best choice and take up valuable space. Examples of these are:
– Professional
– Success
– Results
Use better alternatives that tell them something they really need to know.
For example, in your career snapshot, instead of using the word professional, use the actual job title. This is great for keyword optimization and you're telling the employer the position title you want or have previously held.
Instead of saying you've had great success in your career, give them an example of that success—and use metrics. Same goes for the word results. The word itself doesn't tell me what kind of results you've achieved. It could be anything, and I'm left guessing!  Don't make the recruiter guess. Spell out your results using actual stories about what you've done, how you did it, and what the actual results were.
2017 Resume Tip #7
INCORPORATE COLOR
I'm still surprised at how many job seekers stick to the plain-old black-and-white resume designs. I'm not advocating for a rainbow, but figuring out your brand color and incorporating it into your resume could prove very beneficial. Plenty of studies have been conducted that show colors have certain attributes to them. Here's a great video that discusses personal branding and color. Once you figure out your brand color, incorporate that into your resume and you'll be surprised at how much that first impression carries weight with the employer without it even having to say anything. As a side note, I'd also encourage you to incorporate that color into your LinkedIn profile so your brand image is the same across all your job search tools.
2017 Resume Tip #8
VISUALS ARE IMPORTANT
Visual representation of data is becoming increasingly needful, even on resumes. Our brains process visuals 60,000 times faster than text. Our society as a whole is becoming more visually dependent. Paul Martin Lester, a Communications Professor at California State University, Fullerton, summarized this well when he said:
"Something is happening. We are becoming a visually mediated society. For many, understanding of the world is being accomplished, not through words, but by reading images".
This is not exclusive of our career documents, job seekers. In fact, I encourage you to be ahead of the curve when it comes to communicating with visuals—because this isn't going away in our increasingly technology-dependent society.
As a side note, visuals do not incorporate well into applicant tracking software, so if you're applying online use your ATS version. Try not to put all your job search eggs into the online job search basket, though, since the results are much less impressive than referrals, networking, being promoted from within, and tapping into the hidden job market.
2017 Resume Tip #9
Experience is #1
Recruiters rated job experience as the most important factor in making a hiring decision (67%), culture fit was a close second (60%). When asked what candidates lie about, the overwhelming majority of recruiters said that candidates inflate their job experience (75%). So, what can we glean from this survey? Relevant job experience is the number-one factor in getting an interview—and it must be truthful. Recruiters will find out if it is not. Here are some tips for writing about your job experience:
– Review the job announcement, or if you do not have one, think carefully about which experience is MOST important to the position.
– Once you have a list of the most-important job experience, make sure that in each section of your resume this information comes first.
– Include this experience in your career snapshot.
– Put relevant accomplishment bullets first in your career history.
– Choose keywords that correlate to the experience the employer is looking for, and make sure you put those at the top of your resume.
– Quantify information when possible and use examples. You can  communicate that you have the right experience using challenge, action, result statements.
2017 Resume Tip #10
FOLLOW UP!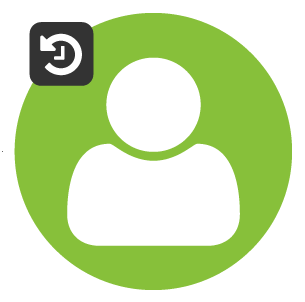 Following up on your resume is key. The majority of job seekers, no matter how they apply, never follow up on their resumes. 59% of recruiters report they keep in touch with candidates after they apply—and a recruiter keeping your resume on file actually means something; but you have to do your part too. If the majority of candidates never follow up with the recruiter, then you have the advantage by doing so. The top seven industries that report the highest percentage of keeping in touch with candidates after they apply is as follows:
–  Communications 69%
–  Construction 69%
–  Technology 67%
–  Services 62%
–  Education 61%
–  Manufacturing 50%
– Government 44%
So, if you're in one of those industries it's an even better idea to follow up as recruiters are more open to keeping in touch! As the old adage goes: Out of sight, out of mind. You don't have to follow up every day or even once a week, but checking in periodically could prove beneficial to your job search.
ONE LAST TIP BEFORE I GO …
Hospitality is the top industry that said finding qualified candidates was extremely hard to do. So heads up if you're in the hospitality industry; make sure your resume is top-notch and ready to go. If you're considering a career or industry change, consider hospitality as it—along with technology, healthcare, and finance—is projected to be the fastest growing and in the greatest need of top talent in 2017.
I'd love to connect on LinkedIn and expand both our networks! Feel free to send me an invite here. You can also find me online at Great Resumes Fast where I help time-pressed job seekers creating interview-winning resumes within 3-5 business days and more than 85% of my clients get multiple interviews in 2 weeks or less.
Save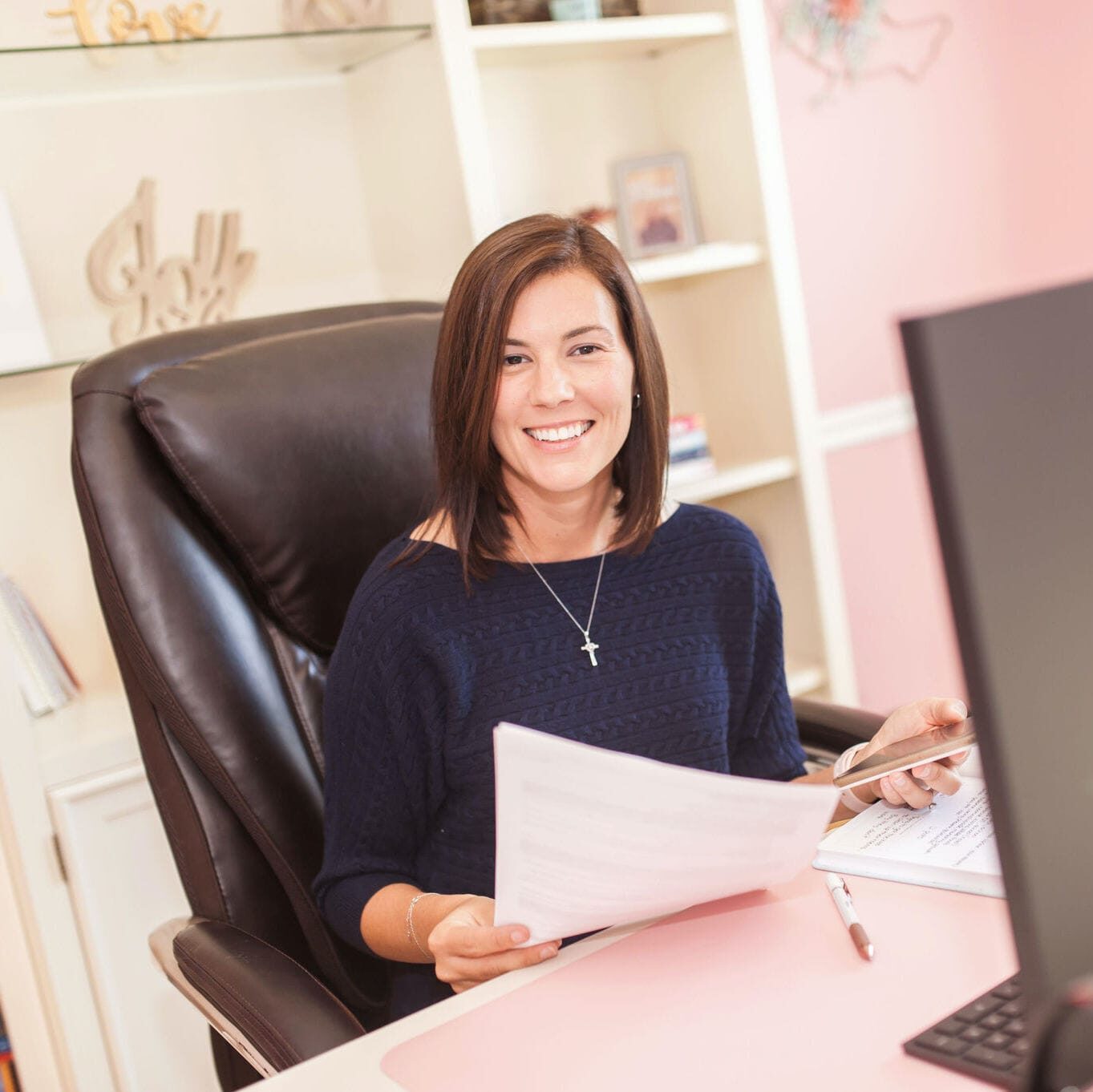 Jessica Hernandez, President, CEO & Founder of Great Resumes Fast
Hi, I'm Jessica. I started this company back in 2008 after more than a decade directing hiring practices at Fortune 500 companies.
What started as a side hustle (before that was even a word!) helping friends of friends with their resumes has now grown into a company that serves hundreds of happy clients a year. But the personal touch? I've kept that.
You might have seen me featured as a resume expert in publications like Forbes, Fast Company, and Fortune. And in 2020, I was honored to be named as a LinkedIn Top Voice of the year!
I'm so glad you're here, and I can't wait to help you find your next perfect-fit position!
Will your resume impress employers? Take this 2-minute quiz to find out.
Get your personalized plan for a resume that stands out and lands you your dream job!
Need a little help getting hiring managers to take notice? Find out what's standing between you and those magic words "You're exactly who we've been looking for!"