I believe you deserve to love what you do—to find your calling, to fulfill your purpose, to achieve your goals, and to have a career that keeps you interested and makes you proud. I want all of the job seekers I work with to wake up every day and be excited about going to work.
If you know an executive position is your goal, but you're asking, "How can I get an executive job?" I have a few tips for you.
While there isn't any one easy answer for how to become an executive, in my work as a human resources professional who now works regularly with executives who are seeking a new career path, I've observed several things that seem to help some people achieve their goal of becoming C-level executives. Here are my top ten tips for getting an executive job and launching an executive career in the C-suite.
Be Coachable & Teachable
In my experience, if you have a teachable personality and are open to feedback from supervisors, they'll be more apt to share their wisdom and expertise. They'll note your willingness to accept feedback and will be more encouraged to approach you with new opportunities and chances to gain experience in new areas. Be prepared to ask questions when you have the ear of executives. You can pick up a plethora of information this way.
Be a Lifelong Learner
If you work in an industry that changes frequently or where ongoing skills development is necessary, be willing to take additional courses, certifications, online training, or whatever other learning opportunities are available. Use any resources that are available to you for professional development. Attend a program to help you learn new skills or hear from an industry expert. Employers take notice of which employees are willing to grow, learn, and gain experience—and they remember this when new positions open. For executive recruiters looking at your resume, a strong focus on continuous improvement and education stands out. During an executive search, recruiters and managers are going to see a lot of resumes—you need to make yourself stand out. Lengthy work experience alone isn't going to cut it.
Plus, being a lifelong learner benefits you in many ways! When you hold an executive position, you're going to need to be constantly learning. Start now, and you will see the benefits.
Be a Subject Matter Expert
Read what others have to say in your field and conduct research so you can increase your knowledge of what you do. Even if you have a high level of education, you may still need to return to school, take some classes, attend a training program, earn a certification, or read more books about your field. Become an expert on what it takes to fill the role you want. You can even reach out to others who may be willing to mentor you or at least answer questions about how to make it to the top of the corporate ladder.
Be a Networker
For an executive job search, you have to go beyond the job boards and job search websites. You need to network. Networking is one of the best ways to move up in any organization, but you need to do so strategically. Executive positions are often found through people who know other people. Increase your visibility online and in person with your connections. Use professional social media like LinkedIn effectively, both to connect with your network and to help establish yourself as an expert in your field or as a thought leader. An executive recruiter may even notice you this way. Establishing and strengthening relationships through networking will increase the momentum of locating open executive roles as well as getting your foot in the door.
Be sure to also assist others in their job search when you can. By sharing leads and information about career opportunities with others in your network, they will be more willing to aid you in your search.
Be Aware of Your Value
Know what you bring to the table in terms of what you do, your ability to resolve problems, and the people with whom you work well. Rather than demonstrating your basic qualifications, skills, and accomplishments to your boss (who already knows these things about you), frame yourself in terms of the value you provide. This course of thinking will maximize your odds of landing the role you want as your interview will be more compelling.
Be Reputable
Despite roadblocks and rough days, remember to be kind to people—kindness cannot be emphasized enough, as you'll meet many people on your way to the top. People are more connected than you know, and everyone knows no man is an island. The corporate world may be ruthless, but kindness matters when you're aspiring to leadership roles. From the lowest-level assistant to the top executive, always be respectful and kind in your interactions.
On your way up the corporate ladder, avoid stepping on others as people will remember how you moved up. The reputation you build today will stick with others—and you, tomorrow. C-level executives who stepped on a lot of people to get where they are aren't likely to find many allies once they've reached the top.
Be Genuine
When you are authentic, people can tell. Be yourself, as this is a valued leadership quality. Seeking out a new executive role can be difficult and make even experienced professionals feel vulnerable. You can position yourself as a favorable candidate for executive positions by simply being yourself, especially if you are able to critically assess yourself and the organization you are hoping to work for—this will ensure a proper fit for the both of you. Imagine yourself in front of a board of directors or sitting across from the president and CEO of a company, interviewing for a C-level position. Don't you think they'll be able to tell if you are being a complete fake? People don't rise to C-level positions by being easily fooled or by being bad judges of character.
Inspire Others
Leadership is about inspiring others to excellence. It's about serving those you lead and not your own motives. The people you oversee need to trust and believe in you. Those who are successful leaders in C-level positions exhibit character, example, inspiration, integrity, and heart that causes others to follow their lead and catch their vision. People work hard toward a vision they believe in—and for a leader they know cares about them and not just the bottom line.
Be Proactive & Loyal
Managers and senior leadership love proactive employees who are always one step ahead and have a solution to a problem without being asked. Use your problem-solving skills on the job, and be proactive about it. When a promotion opportunity arises, these are the people who senior management notices, and offer promotions to first.
As an employer, my employees who are willing to learn and grow, graciously accept feedback, and who are proactive about resolving issues as they arise—without being asked—are the first ones I think of when new growth opportunities present themselves within my company. These staff members are also the first ones I will create new roles for because I can trust them. When I know they're loyal, I am more willing to invest in their ongoing training and development within the company.
Have a Vision
When you are preparing for that big executive job interview with the hiring team, show them you have what it takes to assist the company by planning ahead. Research the team you will be leading, the company as a whole, and your potential role. Ask the recruiter, hiring manager, and connections within your network questions about the strengths and opportunities of each. This will help you to develop an action plan for your first 90 days in the role, which you can share with the hiring panel to demonstrate your true initiative, your leadership skills, and your value to the company.
I believe you deserve a career that brings you joy, fulfillment, and the ability to live your best life. If you're having a hard time writing an executive resume, or your current resume isn't generating the response you'd hoped it would, reach out to me on LinkedIn or visit my website for help now. The Great Resumes Fast blog has hundreds of articles with general career advice and resume writing tips.
Are you tired of your resume being rejected by applicant tracking systems? I know how frustrating it is to submit your resume and receive no response. I hate seeing qualified people never break through the screening process. It shouldn't be that way. That's why I created this guide and I encourage you to download the FREE PDF so you can start seeing better resume response rates!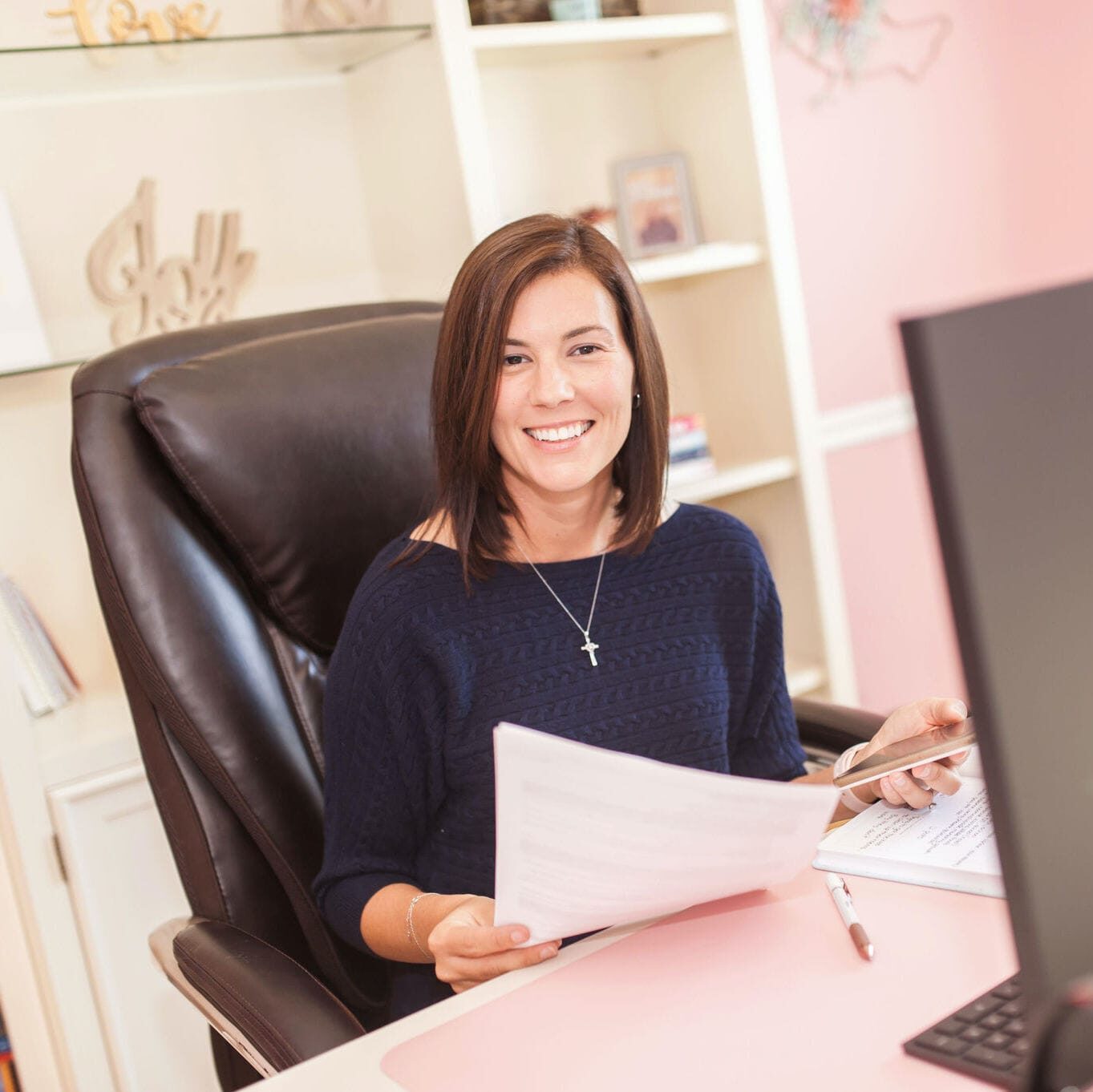 Jessica Hernandez, President, CEO & Founder of Great Resumes Fast
Hi, I'm Jessica. I started this company back in 2008 after more than a decade directing hiring practices at Fortune 500 companies.
What started as a side hustle (before that was even a word!) helping friends of friends with their resumes has now grown into a company that serves hundreds of happy clients a year. But the personal touch? I've kept that.
You might have seen me featured as a resume expert in publications like Forbes, Fast Company, and Fortune. And in 2020, I was honored to be named as a LinkedIn Top Voice of the year!
I'm so glad you're here, and I can't wait to help you find your next perfect-fit position!
Will your resume impress employers? Take this 2-minute quiz to find out.
Get your personalized plan for a resume that stands out and lands you your dream job!
Need a little help getting hiring managers to take notice? Find out what's standing between you and those magic words "You're exactly who we've been looking for!"