The #1 Resume Success Strategy
I'm often asked by my clients if there's one secret resume success strategy or tip that can help them stand out from their competition. Job seekers often think their resume lacks something, and they use many words to describe what that one thing is; keywords, PIZZAZZ, WOW factor, the right words … the list could go on. What they're really saying is they lack confidence in their resume and whether it will get them the position they want.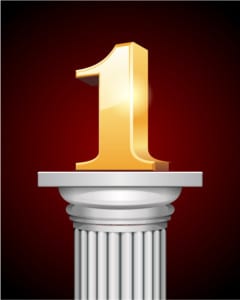 While I often share with my clients that a resume is no job search magic bullet, there is something you can do to ensure it's successful at generating interviews for the types of positions you want.
IT'S ALL ABOUT HOW YOU FIT
When you're writing your resume do it from the perspective of how you fit. Your fit for the role can be demonstrated in many different ways—from your branding statement, to the accomplishments you share, to the culture of the company.
How do you address fit on your resume?
TARGET A COMPANY
First, start by TARGETING A COMPANY. You need to know who you want to work for if you're going to research how you'll fit into the company. For some people this is easy; they already have a list of their top companies they want to target. For others of you, it will take some time and thought. Once you have your list, start doing your research.
DO YOUR RESEARCH
Now that you have a list of companies you're interested in working for start researching those companies. Here's a great article that shares 6 Ways to Learn a Company's Culture. Use the ideas in the article to find out more about the organization, and make sure the company and its culture are what you want to pursue. Once you have your answer, and your research, you'll know how you fit into the company and what you can offer them.
SHARE HOW YOU FIT
You did your research, and you know what the company's bleeding need or biggest pain point is, and you know exactly how you can stop the bleeding—so write about it! Write in your resume about how you are the solution to the company's problem! Create your branding statement around it, use examples of how you've resolved identical problems/needs before and how you positively impacted your client or employer. You can do this over and over again in your resume using different examples with different positions in your career history.
PROVE IT
I talked about sharing your career stories as you share your fit on your resume, and another great way to prove you're the best fit is by using visual images. Create charts, graphs, or flow charts that create a visual image to support what you're telling the employer and then incorporate that into your resume. Images are a powerful tool; they're more easily recalled than plain text, they generate emotions, and stick with us much longer—increasing the likelihood the employer will remember you and your resume. You could even take it a step further and utilize the company's colors in your visuals depending on how creative you want to be.
Remember, a successful resume (and cover letter for that matter) demonstrate fit.—how you fit in with the employer's culture, the department, what you bring to the position, and how you're the solution to their biggest pain point.
Having a hard time writing your own resume? Let's chat! Visit my website, call my office at 1.800.991.5187, or connect with me on LinkedIn and let's discuss how I help busy job seekers create interview-winning resumes, cover letters, and LinkedIn profiles that cut their job search time by 50% or more and generate interviews in two weeks or less.
WANT MORE ARTICLES LIKE THIS? Check out:
INFOGRAPHIC: What Employers See When You Apply on LinkedIn
Jessica Hernandez, President, CEO & Founder of Great Resumes Fast
Hi, I'm Jessica. I started this company back in 2008 after more than a decade directing hiring practices at Fortune 500 companies.
What started as a side hustle (before that was even a word!) helping friends of friends with their resumes has now grown into a company that serves hundreds of happy clients a year. But the personal touch? I've kept that.
You might have seen me featured as a resume expert in publications like Forbes, Fast Company, and Fortune. And in 2020, I was honored to be named as a LinkedIn Top Voice of the year!
I'm so glad you're here, and I can't wait to help you find your next perfect-fit position!
Will your resume impress employers? Take this 2-minute quiz to find out.
Get your personalized plan for a resume that stands out and lands you your dream job!
Need a little help getting hiring managers to take notice? Find out what's standing between you and those magic words "You're exactly who we've been looking for!"