Certified Professional Resume Writer (CPRW) and Global Career Development Facilitator (GCDF)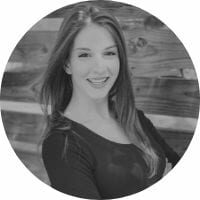 How many years of experience do you have as a resume writer? 2
What certifications do you hold? CPRW, GCDF
Degrees? M.Ed., B.A.
Have you been published in any career-related books, news articles, or self-published? I have contributed articles to several career sites.
Any additional accolades worth noting? I was accepted to present at the 2019 NCDA annual conference.
What's your favorite career tip or piece of career advice you wish every job seeker knew? Treat networking like a full-time job to get a job.
What do you like to do when you're not writing resumes and working with job seekers? I enjoy being active outdoors—running, golf, and hiking are a few of my favorite activities.
Interested in working with our team on your resume?