5 Key Cover Letter Strategies You Can Use NOW to Start Generating Interviews
Do I really need to use a cover letter? It's a question I hear from clients every day—and an important one because a great one can be the determining factor in landing an interview. However, I want to start by clarifying that the "traditional cover letter" as you may know it is gone. Here are five key cover letter writing strategies you need to know now—before you sit down to pen your next cover letter.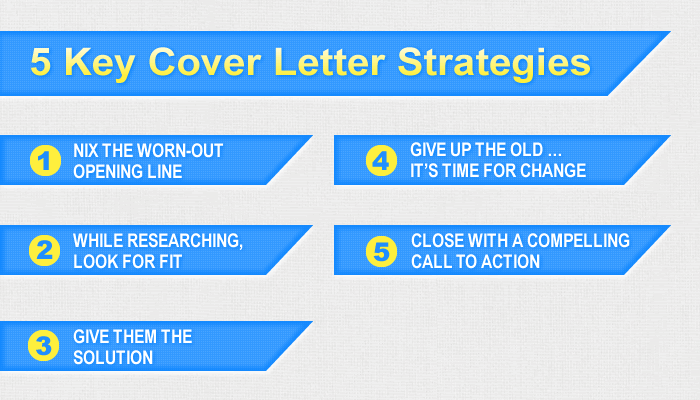 NIX THE WORN-OUT OPENING LINE
Get rid of "To Whom It May Concern" or "Dear Hiring Manager". Guess what? If technology has advanced enough that I can look someone up on the Internet and find their home address and telephone number, you can spend a couple of minutes finding out the name of the person in charge of hiring, interviewing, or making the decisions about the position that you want to pursue. Jump on LinkedIn, do your research, and find the person's name. Address your cover letter to that person.
WHILE YOU'RE RESEARCHING, LOOK FOR FIT
While you're doing your research to determine who you need to address your cover letter to, you might as well start researching the company's culture, the department you'd work for, the company's mission, and more—to make sure it's a good fit for you. Make the connection on your cover letter between what you do (your personal brand) and how that fits into the organization, culture, and the position you want.
GIVE THEM THE SOLUTION
So you've figured out who to send your e-note to and if it's a fit. Don't stop there; find out about a problem the company has or is trying to solve. What is its biggest need or pain point right now? Then tie their problem into how you are the solution. That's right … I said YOU are the solution. Use three short bullet points with provable results. As an executive resume writer, mine might say:
My Clients Enjoy Results Like These With Their New Resumes:
Multiple interviews generated in 2 weeks or less
75% immediate increase in resume response rates
85% are employed in 2 months or less—crushing the average job search time by 75%
I'm providing proof of how I solve my clients' problems—and doing so with quantifiable statements.
GIVE UP THE OLD … IT'S TIME FOR CHANGE
The cover letter as you're probably visualizing it in your head is gone. Long-winded, life-storytelling, boring cover letters are doing your job search NO FAVORS. Forget the fluff. Keep it short. Really short. In fact, you need to aim for 150 words or fewer. Employers are short on time and attention—and the chances are VERY high that they're going to be reading those introductory words on their mobile devices. Write an e-note that will show up on their phone or iPad screen without them having to scroll to read it all. It can be a challenge to write so lean, clean, and concise, but start writing and then go back and edit to cut non-essential information out—and then repeat that exercise as many times as you need to until you've cut it down to 150 words.
CLOSE WITH A COMPELLING CALL TO ACTION
When I write value proposition letters, e-notes, or cover letters (whichever moniker you prefer to use) for my clients, I end with a compelling call to action. Mine might say:
Ready for results like these? Let's chat!
Or:
Want to learn more? Visit my website http://www.greatresumesfast.com
Or:
Interested? Let's talk! Call me at 1.800.991.5187
Customize your call to action in any way you want. Get them to take action—whether that action is to call you, e-mail, view your LinkedIn profile, or visit your online resume. Don't let them stop after reading your e-note; you want them to be compelled to contact you.
Having a hard time writing your resume or cover letter? Let's chat! Visit my website at http://www.greatresumesfast.com, call my office at 1.800.991.5187 or connect with me on LinkedIn and let's discuss how I help busy job seekers create interview-winning resumes, cover letters, and LinkedIn profiles that cut their job search time by 75% or more and generate interviews in 2 weeks or less.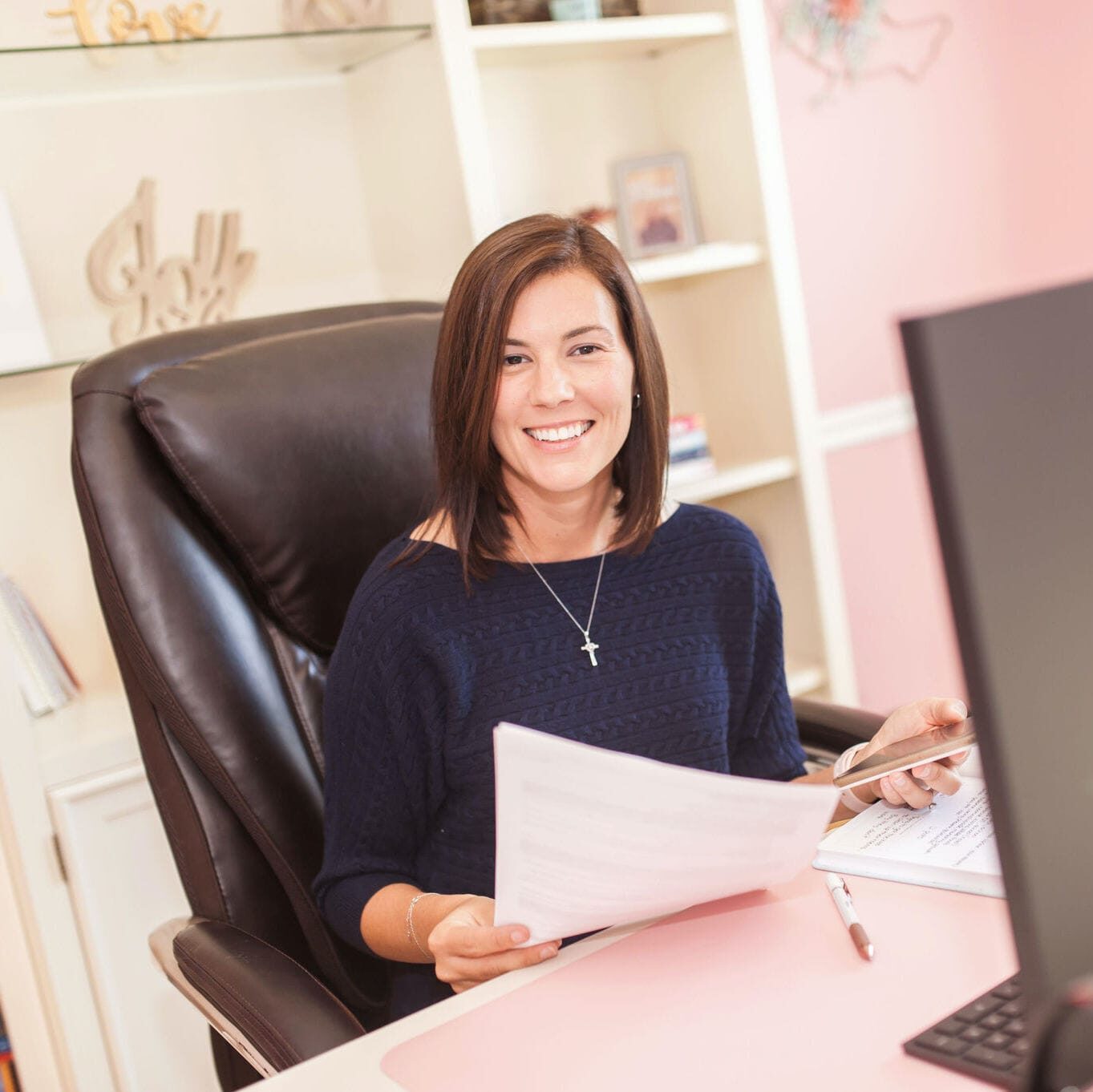 Jessica Hernandez, President, CEO & Founder of Great Resumes Fast
Hi, I'm Jessica. I started this company back in 2008 after more than a decade directing hiring practices at Fortune 500 companies.
What started as a side hustle (before that was even a word!) helping friends of friends with their resumes has now grown into a company that serves hundreds of happy clients a year. But the personal touch? I've kept that.
You might have seen me featured as a resume expert in publications like Forbes, Fast Company, and Fortune. And in 2020, I was honored to be named as a LinkedIn Top Voice of the year!
I'm so glad you're here, and I can't wait to help you find your next perfect-fit position!
Will your resume impress employers? Take this 2-minute quiz to find out.
Get your personalized plan for a resume that stands out and lands you your dream job!
Need a little help getting hiring managers to take notice? Find out what's standing between you and those magic words "You're exactly who we've been looking for!"