2017 Cover Letter Tips
2017 is going to be a great year for job searching and being open to new opportunities! Which according to JobVite's 2016 Job Seeker Nation survey, about 74% of us are open to new opportunities this year. Which is great news because 95% of recruiters think hiring will be more competitive for them this year than in years past AND 69% are projecting a hiring increase with 35% projecting a significant increase.
All that to say it's a great year to be in the market for a new position. That doesn't mean you're off the hook from presenting a cutting-edge resume or cover letter, though. If you're working on updating your resume you can find my top 10 2017 resume tips here. However, if you need some cover letter help, this article is for you.
THE DECREASING EMPHASIS ON COVER LETTERS
I've been sharing with job seekers the past couple of years that the traditional cover letter as you probably know it is old news. In fact, I would strongly urge you to stop using a cover letter that in any way represents the traditional, one-page long, "To whom it may concern, I'm applying for this position I saw on Monster.com …."
Why?
Because recruiters have spoken and confirmed what I long believed was true—cover letters are not important when making a hiring decision. In fact, in a list of other factors considered important in a hiring decision, job experience ranked number one by 67% of respondents, followed by culture fit at 60%. Cover letters were down at the bottom with 26%, right next to prestige of college (21%) and GPA (19%). The good news is we know what doesn't work and what recruiters DON'T care about.
Armed with that information we can make some great changes that will help you.
2017 COVER LETTER TIP #1
USE AN E-NOTE INSTEAD
Never heard of an e-note? An e-note is essentially an abbreviated cover letter in the form of an e-mail. It's VERY short and to the point. You want to say what you need to say and nothing more. Keep it to 150 words or fewer, and so short that if the recruiter were reading it on their mobile device (which most of them are doing, by the way) they wouldn't need to scroll. That's about all the time they're going to give you anyway.
Don't attach a cover letter to the e-mail.
Write what you would've said in your cover letter in the body of your e-mail.
Keep it to 150 words or fewer.
2017 COVER LETTER TIP #2
WRITE ABOUT WHAT THEY WANT TO KNOW
Based on the 2016 JobVite Recruiter Nation survey we know what the two most important factors are in the recruiter's hiring decision: job experience and culture fit. These are the two points you want to key in on in your cover letter (e-note) in 2017.
Create three bullet points that address your relevant job experience and your culture fit for the position.
How do you determine the culture of an organization? Research, my friends. Research.
– Check out the company's website.
– Talk to current or past employees.
– Find them on LinkedIn. Connect with employees and hiring managers, follow their company page and read their updates.
– Follow them on Facebook. Read articles, watch videos, review photos they post.
Any of the above will give you a good sense of the culture of the organization, and from there you can make connections between your experience and personality and the organization's culture. If you make the connections for the employer, they won't have to assume on their own.
2017 COVER LETTER TIP #3
LEAD WITH A QUESTION
What is the employer's biggest pain point right now? Find the answer to that question and then start your cover letter (e-note) off by asking them about it—while positioning yourself as the solution they need. Here's an example:
Do you need a pharmaceutical sales representative who can repair broken physician relationships and simultaneously generate sales revenue of $8 million by year's end?
2017 COVER LETTER TIP #4
POSITION YOURSELF AS THE ANSWER TO THEIR PROBLEMS
Further elaborate on the question you opened with by sharing just how you're the solution they so desperately need:
At Pfizer Pharmaceuticals I did just that! I was brought in to repair damaged client relations. I restored relationships with each physician without losing a single client—and I also added 10 new clients—generating more than $3 million in previously lost revenue and $5 million in new revenue.
I'd say this candidate is the answer to a bleeding need, wouldn't you?
2017 COVER LETTER TIP #5
3 BULLETS IS ALL YOU NEED
Remember how we started out by saying culture fit and job experience were of utmost importance in the recruiters hiring decision? This is where to include that need-to-know information. Create three brief, metric-driven bullets based on the experience you have that is most relevant to the position and that speak to your culture fit with the organization. Oh, and when evaluating culture fit 74% of recruiters said communication style was most important to a culture fit. So think about how you best communicate with others and what your style is, and then share a concise example of it in one of your bullets.
2017 COVER LETTER TIP #6
CLOSE WITH INTENT TO FOLLOW UP
You need to know that recruiters DO keep your resume on file, and 59% of them said they keep the lines of communication open with candidates who've expressed interest in their organization. You also need to know that the majority of candidates NEVER follow up with an employer after applying or expressing interest in the company. What a huge disparity!
2017 COVER LETTER TIP #7
LISTEN UP – RECRUITERS WANT YOU TO FOLLOW UP! THEY WANT TO KEEP THE LINES OF COMMUNICATION OPEN.
In fact, 57% of recruiters said their biggest focus this year was going to be on INCREASING their talent pipelines. How will they do that? By continually communicating with YOU!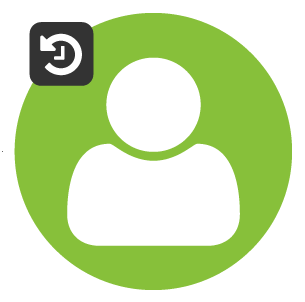 Close your cover letter (e-note) by telling them how they can reach you, find out more about you (insert LinkedIn profile URL), and when you'll be following up with them … and then DO IT.
A standard follow-up schedule might look like this:
– Checking in via e-mail a week after expressing interest to ensure your resume and e-note were received and reviewed.
– Calling a week later to express interest, schedule a time to chat, or follow up on previous contact.
– Make contact via e-mail once a month thereafter to keep the lines of communication open. This could be as simple as a quick e-mail, brief phone call, or connecting and reaching out on LinkedIn.
I hope I've given you a shot of optimism for your 2017 job search and some great ideas for writing a brand new e-note in 2017. I can't emphasize enough ditching the traditional cover letter format and opting for a more concise e-note instead.
If you're searching for tips on how to create a cutting-edge resume or bring your resume up to speed with 2017 resume trends, check out this article that includes my top ten 2017 resume tips.
In the meantime, I'd love to connect on LinkedIn and expand both our networks! Feel free to send me an invite here. You can also find me online at Great Resumes Fast where I help time-pressed job seekers by creating interview-winning resumes within three to five business days. More than 85% of my clients get multiple interviews in two weeks or less.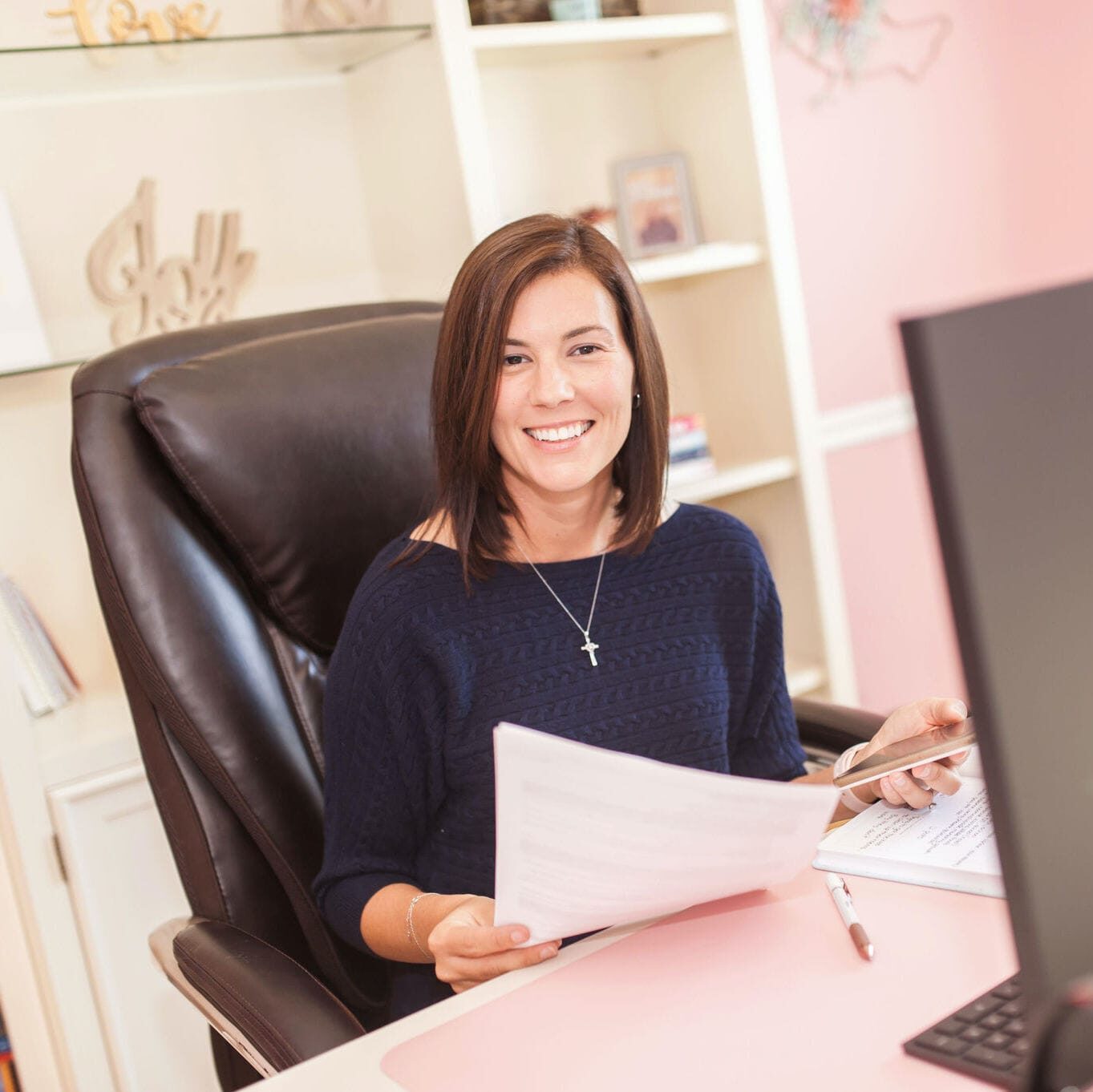 Jessica Hernandez, President, CEO & Founder of Great Resumes Fast
Hi, I'm Jessica. I started this company back in 2008 after more than a decade directing hiring practices at Fortune 500 companies.
What started as a side hustle (before that was even a word!) helping friends of friends with their resumes has now grown into a company that serves hundreds of happy clients a year. But the personal touch? I've kept that.
You might have seen me featured as a resume expert in publications like Forbes, Fast Company, and Fortune. And in 2020, I was honored to be named as a LinkedIn Top Voice of the year!
I'm so glad you're here, and I can't wait to help you find your next perfect-fit position!
Will your resume impress employers? Take this 2-minute quiz to find out.
Get your personalized plan for a resume that stands out and lands you your dream job!
Need a little help getting hiring managers to take notice? Find out what's standing between you and those magic words "You're exactly who we've been looking for!"