Ever wish you had your own personal job search coach for free? We can all use some job search advice from time to time, and what better time than as we kick off the start of a New Year! I've asked some of my esteemed colleagues to provide some of their best tips for job searching in 2015, and listed below are their top tips!
2015 Job Search Tip #1 – Flip the Switch: Flip the switch from reactive searching of job boards into proactive targeting of positions and companies you would really like to join. Include at least 25 companies on your list, and make five of them conservative, no-brainer choices; 15 of them should be possibilities that require a bit of legwork on your part; and the remaining five should be stretch, going-for-it dreams. Get to work on tapping your personal network, leveraging LinkedIn, and attending professional gatherings to make sure you meet a minimum of one person from each of these 25 companies. – Maggie Graham, Career Coach, http://www.careerdesignandcoaching.com/
2015 Job Search Tip #2 – Maximize Groups: Make sure you're involved with the maximum of 50 groups on LinkedIn. Post useful content in a different group every weekday. You can find articles to share by setting a Google News Alert (https://www.google.com/alerts) for keywords specific to your industry. (This process will also allow you to discuss current news and trends at networking events and during interviews.) If you're active on LinkedIn, by posting in your groups, you'll elevate yourself in search results when recruiters and potential employers are looking for people with your skills. – Maggie Graham, Career Coach, http://www.careerdesignandcoaching.com/
2015 Job Search Tip #3 – E-mail addresses leave an impression: Executive Resumes: Use your college.edu e-mail address to show—early on in your executive resume—what an amazing school you graduated from. – Lisa Rangel, Executive Resume Writer and Official LinkedIn Moderator, http://chameleonresumes.com, Forbes Top 100 Career Website
2015 Job Search Tip #4 – Become Locatable: LinkedIn Profiles: Make it easier for recruiters to find you by ensuring your LinkedIn profile is properly optimized with your credentials (i.e. CPA), job title (i.e. Finance Director) and location (i.e. New York, NY) in order to be found in recruiter Google searches looking for LinkedIn profiles of candidates with this information. – Lisa Rangel, Executive Resume Writer and Official LinkedIn Moderator, http://chameleonresumes.com, Forbes Top 100 Career Website
2015 Job Search Tip #5 – Diversify your search: The biggest complaint I hear from job seekers is that there are no jobs, or they never hear back from positions applied to on job boards. My #1 tip for 2015 is to stop using job boards exclusively! Diversify your job search by using multiple job search methods such as informational interviews, cold calling, networking, targeting, direct mail campaigns, and LinkedIn.
2015 Job Search Tip #6 – Create a networking resume: I recommend creating a one-page resume that you give to your network (NOT a prospective employer). This resume is really a one-page snapshot of what you do—and you can give it to family, friends, or your network to help give them a visual of what type of work you do and are looking to do. This way, whenever they hear of an opening, they'll already have a solid understanding of your background and can easily make a referral.
2015 Job Search Tip #7 – Go back to snail mail! It sounds crazy in this age of "quick, fast, E-everything" … but scale it back. If the job boards aren't opening any doors, then go the old-fashioned route. Choose 30-40 employers locally that you're interested in, and that hire for the type of work you're pursuing; hand-address an envelope containing your resume and cover letter and send it to the company. You'd be surprised at the response you'll get. Searching at the executive level? Use InfoUSA or Dun and Bradstreet to obtain a targeted mailing list of executive decision makers or board members, and send your value proposition letter to them directly. The statistics are encouraging (85% employed in 90 days) and prove to have a much higher response rate than simply applying online.
Tips 5-7 are my own, but they're still great tips for job searching in 2015. I'd love to hear your best job search tips—or how you found a job in 2014. We can all use some encouragement when we are in the job search trenches.
I'd love to connect on LinkedIn! Feel free to send me an invitation here.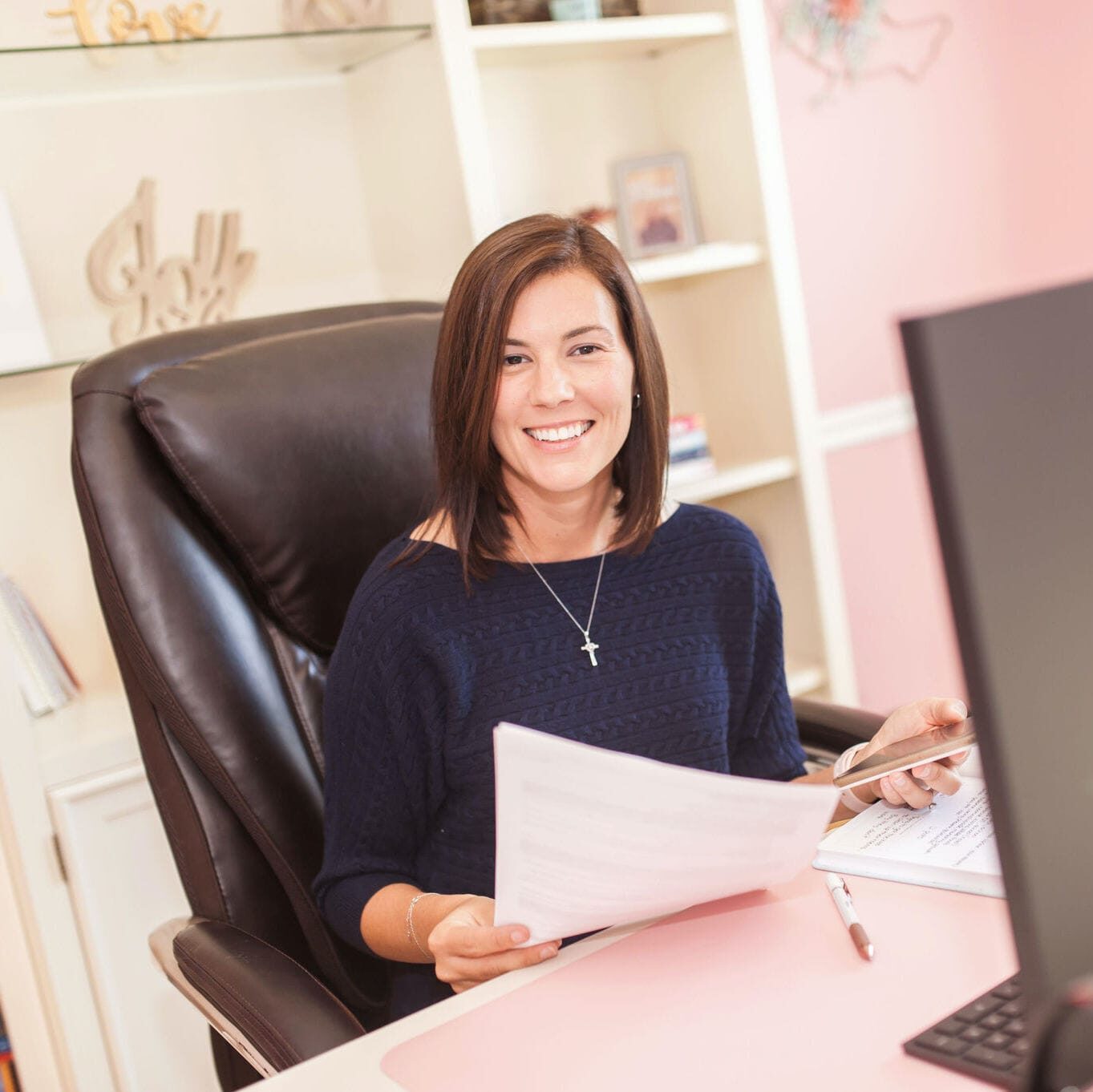 Jessica Hernandez, President, CEO & Founder of Great Resumes Fast
Hi, I'm Jessica. I started this company back in 2008 after more than a decade directing hiring practices at Fortune 500 companies.
What started as a side hustle (before that was even a word!) helping friends of friends with their resumes has now grown into a company that serves hundreds of happy clients a year. But the personal touch? I've kept that.
You might have seen me featured as a resume expert in publications like Forbes, Fast Company, and Fortune. And in 2020, I was honored to be named as a LinkedIn Top Voice of the year!
I'm so glad you're here, and I can't wait to help you find your next perfect-fit position!
Will your resume impress employers? Take this 2-minute quiz to find out.
Get your personalized plan for a resume that stands out and lands you your dream job!
Need a little help getting hiring managers to take notice? Find out what's standing between you and those magic words "You're exactly who we've been looking for!"