People have been fired over what they've said in blog posts or on social media sites. Sharing confidential information or making negative comments about a business have cost many employees their jobs. Some employees have even been fired over making positive comments about their company. What is grounds for termination in the cyber-world and how can social media affect your job search?
Can having a personal blog, professional blog or social media account impact your job search? It most certainly could and probably will. If you post about how you conduct yourself in interviews or if you post about how you embellish your resume, potential employers will be able to see it. You want to have a profile that does not scream "bad employee" and that could be anything from bragging about excessive drinking to how you steal notepads from work.
Is it alright for prospective employers to be reading your blog or social media account? Perhaps not, but, when you post something on the Internet, it's there for anyone to see, no matter what their motives might be. Some people, who have taken extra steps with their job search, will list their personal site or social media address on their resumes. Again, you should only do this if there is nothing you want to keep from a prospective employer on your site. Who hasn't Googled someone they were interested in? Well, HR managers do the same thing with prospective employees.
If you have it on your resume, then the employer will definitely look at it. Most hiring managers will look at a prospect's website if they list it. Others will try to find out as much personal information as they can. This is not the days of "3 references" anymore, now your 3 references are Facebook, Twitter and LinkedIn.
If your blog is hidden or private and people in the office or a hiring manager finds out your identity, they can still look up sensitive information about you. They certainly won't mind reading it, so don't put anything negative about current coworkers or any past employers you have had.
Once again, do not include a link on your resume to your social media site or personal website if it contains anything that might be damaging to your job search. Always be careful about what you put online. If you have a social media account, people will probably have no problem reading it, after all, you put your information out there, so it's public domain now. Even if you think only your friends can access it, you still have to take caution and be proactive about what you put out.
If you're unemployed, consider putting together a website or social media site that's specifically related to your job search. You can position yourself as an expert in your field. Attach samples of your resume, portfolio or any certifications you have.
People are searching, so when they find you, what do you want them to see?
Guest Post by:  Erin Kennedy, CPRW, CERW, BS/HR, is a Certified Professional & Executive Resume Writer/Career Consultant and President of Professional Resume Services, Inc. She is a nationally published writer and contributor of 9+ best-selling career books. She has achieved international recognition following yearly nominations of the prestigious T.O.R.I. (Toast of the Resume Industry) Award. Erin has written thousands of resumes for executives and professionals. As a proud member of PARW, CDI, AORCP, Erin also sits on CDI's Credentialing Committee for new certification candidates and serves as a Mentor for CDI's Member Mentoring Committee. She also is a featured blogger on several well-known career sites http://exclusive-executive-resumes.com.
For additional tips and advice on resumes and cover letters, follow us on Twitter @GreatResume or visit our blog.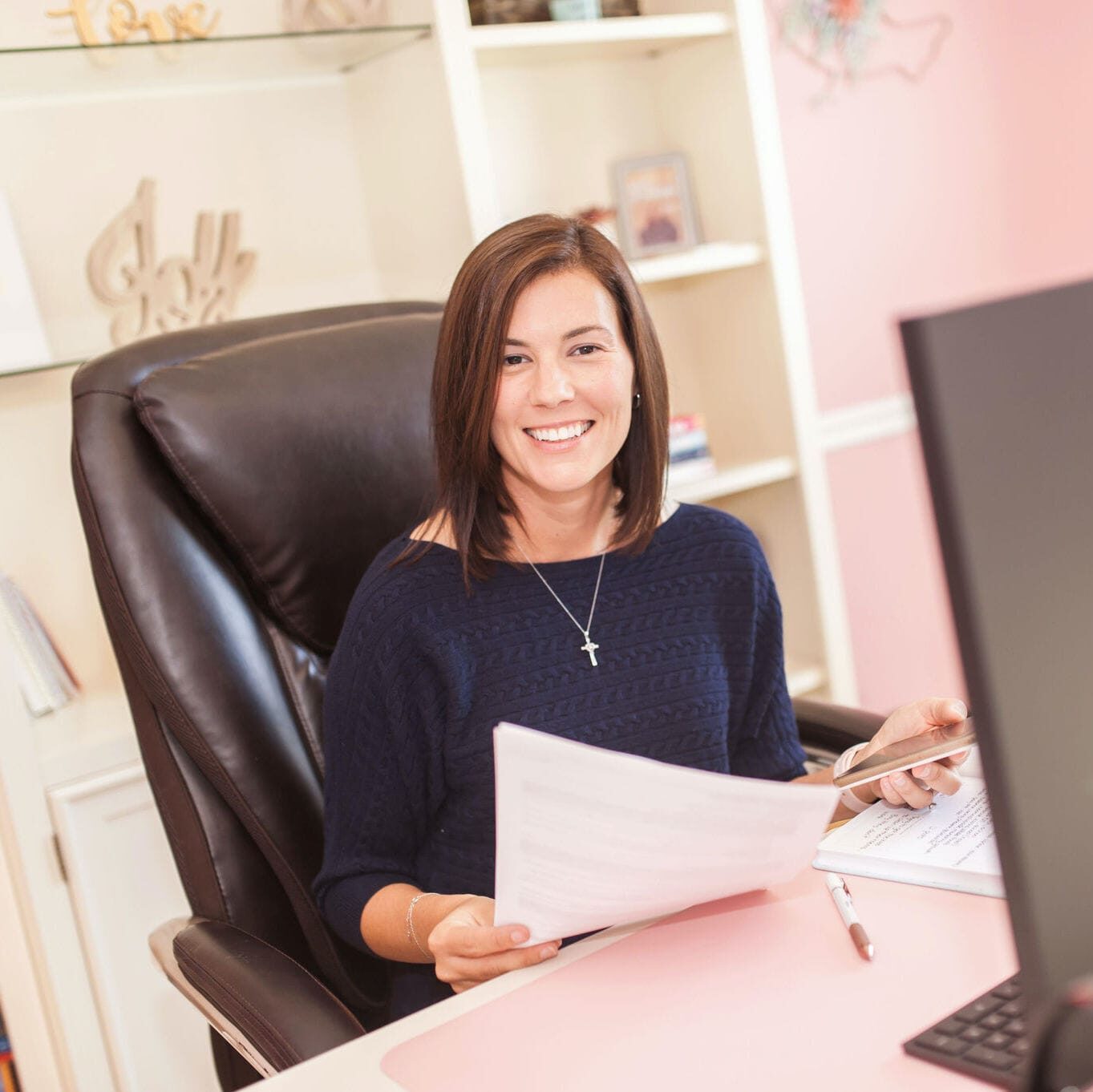 Jessica Hernandez, President, CEO & Founder of Great Resumes Fast
Hi, I'm Jessica. I started this company back in 2008 after more than a decade directing hiring practices at Fortune 500 companies.
What started as a side hustle (before that was even a word!) helping friends of friends with their resumes has now grown into a company that serves hundreds of happy clients a year. But the personal touch? I've kept that.
You might have seen me featured as a resume expert in publications like Forbes, Fast Company, and Fortune. And in 2020, I was honored to be named as a LinkedIn Top Voice of the year!
I'm so glad you're here, and I can't wait to help you find your next perfect-fit position!
Will your resume impress employers? Take this 2-minute quiz to find out.
Get your personalized plan for a resume that stands out and lands you your dream job!
Need a little help getting hiring managers to take notice? Find out what's standing between you and those magic words "You're exactly who we've been looking for!"