Becoming an Irreplaceable Employee – 7 Questions to Ask Yourself Today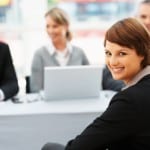 Is there a way to become the type of employee that your employer just can't afford to let go? Is it possible for you to know so much that your employer would do anything to avoid losing you? Here are seven question you can ask yourself—and also use to evaluate yourself as an employee—to determine if you're an irreplaceable employee.
Are You Adaptable? Flexible employees can adjust and make changes as the company makes changes. They're not stale or stuck in their ways; and employers know they can count on these employees to make the adjustments necessary to keep the company running.
Are You Progressive? Do you come up with new ideas, new ways to save time or money, or promote the company so that it's profitable and steadfast?
Are You Willing to Do Whatever Is Necessary? Employers want to know they can count on you to not only do your part and your job but pitch in when necessary, pick up the slack, or stay late if needed.
Are You Learning New Skills? Employees who learn new skills and apply them to their job are pretty valuable to the organization. If you're constantly improving yourself and your performance, then you're becoming an invaluable asset to the company.
Are You Processing New Information and Applying It? Are you applying the new skills you've learned or any new information you've gleaned about the business? What are you doing with the information that has been given to you by your employer? Some employees just take the information in and never do anything with it. Others are doers; they take what they've learned and apply it to make situations, circumstances, and organizations run better.
Are You Controlling the Information You Take in? Information can be distracting or empowering. Are you the type of employee who sends 100 e-mails a day but never gets any real work done or never takes action to resolve the problem? Don't be controlled; use what you know to empower yourself to make changes and make things better.
Do You Solve Problems? Employees who solve problems are almost never let go—while employees who create problems are almost always terminated.
Consider these seven questions—and take a good, hard look at your work ethic and how you operate within your organization. While not all-inclusive or the end-all, be-all of who gets cut and who stays, these seven steps can help you to make yourself an invaluable and irreplaceable employee.
Are you currently in a job search? Consider the advantages of partnering with one of our TORI Award-nominated writers. We shorten our average client's job search by 2-4 months. Considering the average job search takes 6-9 months, we're saving our clients thousands of dollars in unearned wages. Learn more about our 60-day interview guarantee and how we can shorten your job search at http://www.greatresumesfast.com/resume-writing.htm.
Jessica Hernandez, President, CEO & Founder of Great Resumes Fast
Hi, I'm Jessica. I started this company back in 2008 after more than a decade directing hiring practices at Fortune 500 companies.
What started as a side hustle (before that was even a word!) helping friends of friends with their resumes has now grown into a company that serves hundreds of happy clients a year. But the personal touch? I've kept that.
You might have seen me featured as a resume expert in publications like Forbes, Fast Company, and Fortune. And in 2020, I was honored to be named as a LinkedIn Top Voice of the year!
I'm so glad you're here, and I can't wait to help you find your next perfect-fit position!
Will your resume impress employers? Take this 2-minute quiz to find out.
Get your personalized plan for a resume that stands out and lands you your dream job!
Need a little help getting hiring managers to take notice? Find out what's standing between you and those magic words "You're exactly who we've been looking for!"