Executive Resume Writer, BAE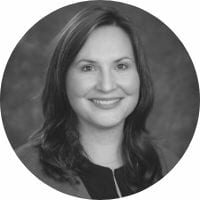 How many years of experience do you have as a resume writer? I have been writing resumes for 11+ years, all of those years with Great Resumes Fast. I feel fortunate to be part of a company that respects both their employees and their clients.
How many years of experience do you have in recruiting, HR, or making hiring decisions (interviewing, screening, hiring)? As a vice principal in a high school for 5+ years, I screened, interviewed, and hired a multitude of employees.
Degrees? Bachelor of education
What's your favorite career tip or piece of career advice you wish every job seeker knew? It takes time. Patience and faith can sometimes waiver when trying to secure a job. It takes more than posting on job boards, people need to network.
What do you like to do when you're not writing resumes and working with job seekers? I love spending time in nature, hiking with my dogs and family.
Interested in working with our team on your resume?