Is a resume template a practical method to quickly and simply develop a superb resume? Or, will the utilization of a resume template actually restrain and slow your search for a job? In an employment market that becomes more and more competitive every day, even if you are currently employed you have likely fretted about the security of your company and have at least thought about preparing your resume 'just in case.' If you are unemployed, the need is even more pressing and you understand that to stand out from the multitudes and land a job you must create a resume that is categorically top notch and professional. In either circumstance, the lure to use a resume template is massive.
Unfortunately, the use of a resume template frequently backfires. Rather than aiding the job seeker to win the attention of employers, a template causes the opposite as the design and formatting will look exactly like the hundreds, thousands, or tens of thousands of other resumes in the job market, all based from the same template.
Beyond just ensuring that your resume looks like all the other resumes out there, templates are also generated as "one-size-fits-all" solutions. Do your career, your unique work experience, and your individual goals really fit in a one-size-fits-all format? For the vast majority of people, the answer will be no. Very few professionals have a completely linear, untarnished employment history. If there are any 'problems' in your background–such as a period of unemployment, too frequent job changes, a demotion, or any number of other challenges–a resume template will only accentuate and call attention to the negatives.
But, if a resume template isn't a smart choice, what is the solution? While it will take more time and effort, the solution is a custom resume that has been designed and formatted to highlight the pros in your employment background while modulating the possible negatives.
At this point, many job hunters decide that the wisest choice is to invest in the services of a professional resume writer. However, many others will opt to continue on their own, putting their best effort into developing a custom resume that is effective and will help them to shine among the multitudes of other job hunters. For these people, there are lots of resources available, including books of example resumes prepared by professional resume writers, websites with example resumes, and online resume writing tutorials and articles, again usually developed by professional writers.
Whichever path you select for the creation of your resume, it is almost always in your best interest to veer away from template resumes. While it may seem like a large investment of time (and money if you hire a professional to help you), the returns from creating a one-of-a-kind resume will be more than worth it when you land your dream job at a great salary.
Guest Post by: Michelle Dumas is the founder of Distinctive Career Services LLC. Since 1996, Michelle has empowered thousands of people with results-generating resumes. She is also the author of the popular "101 Before and After Resume Examples" ebook. Get your copy at http://www.before-and-after-resumes.com/
For additional tips and advice on resumes and cover letters, follow us on Twitter @GreatResume or visit our blog.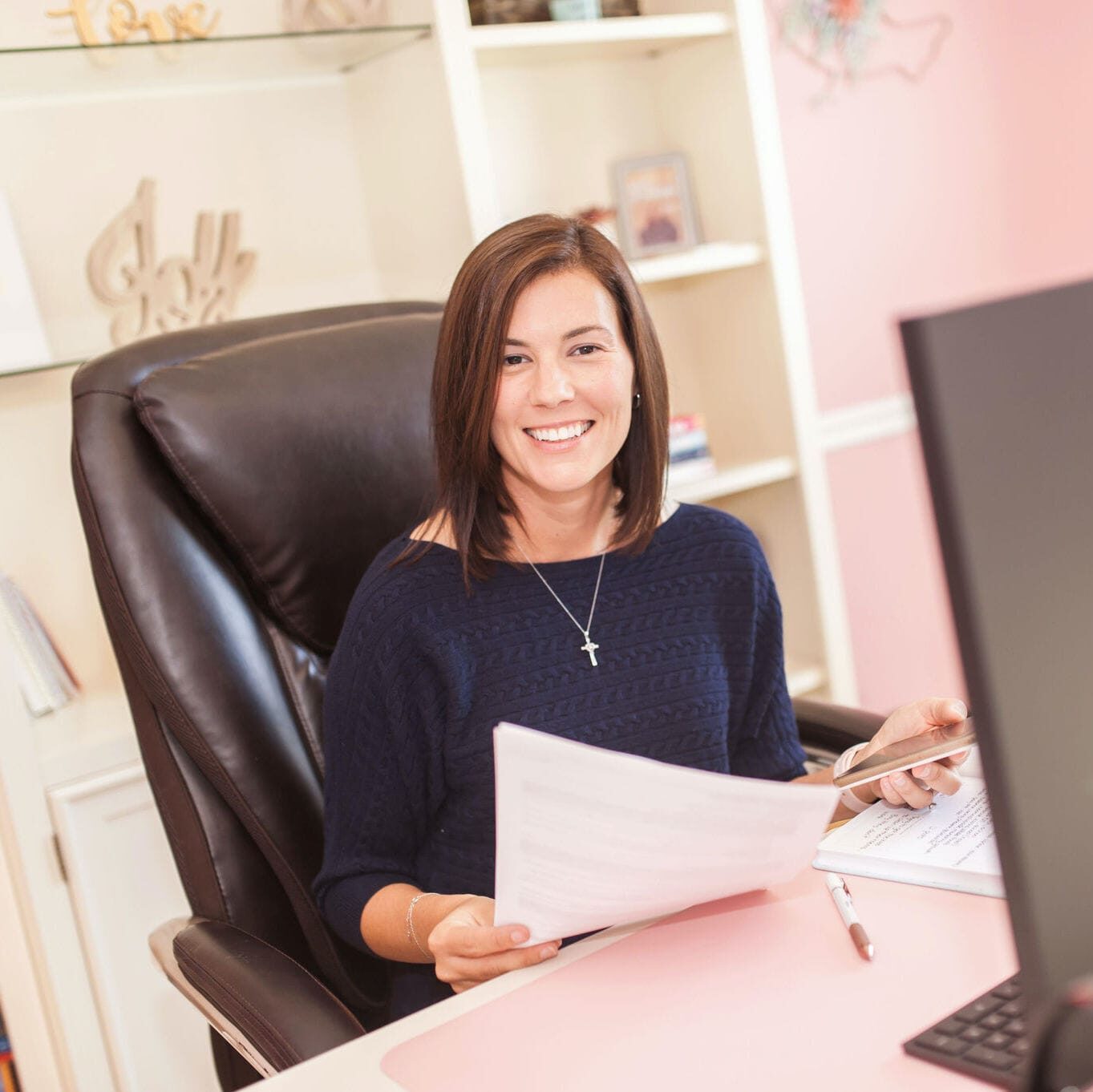 Jessica Hernandez, President, CEO & Founder of Great Resumes Fast
Hi, I'm Jessica. I started this company back in 2008 after more than a decade directing hiring practices at Fortune 500 companies.
What started as a side hustle (before that was even a word!) helping friends of friends with their resumes has now grown into a company that serves hundreds of happy clients a year. But the personal touch? I've kept that.
You might have seen me featured as a resume expert in publications like Forbes, Fast Company, and Fortune. And in 2020, I was honored to be named as a LinkedIn Top Voice of the year!
I'm so glad you're here, and I can't wait to help you find your next perfect-fit position!
Will your resume impress employers? Take this 2-minute quiz to find out.
Get your personalized plan for a resume that stands out and lands you your dream job!
Need a little help getting hiring managers to take notice? Find out what's standing between you and those magic words "You're exactly who we've been looking for!"