How many of you can honestly say you know exactly what you want to be when you grow up? Maybe you already have it figured out, and maybe you are already living and working it. If you are, does your resume know that?
I work with clients every day and speak to hundreds of job seekers every week that have no idea what they want to do. I ask, "Well, what do you want to do?" Then I receive the blanket, "I just need to feed my family." Or, "I just need a job—I don't care what it is."
I understand the current market and economy. But folks, having no direction or focus for your career and job search are going to get you nowhere fast. When I look at your resume, I need to know in the first three seconds: who you are, what you do, and why you're good at it.
-I cannot determine those three things from reading an objective.
-I cannot discern that information from a generic and vague career summary.
-I will not spend my time searching through an entire resume or reading all the way down to the work experience section so that I can finally identify what you did at your last job. Might I also add: what you did in your last job does not necessarily tell me what you want to do in your next job.
Here are some practical tips to ensure your resume has a focus:
1. Ask yourself what you want to do. When you can answer that question, examine the first one-third of your resume and ask yourself, "Can I identify what I want to do?" If you can't, you must make some changes.
2. Spell it out for the hiring manager. Make it BIG, BOLD, and EASY TO READ. A title and one-liner work great. You are nailing the answers to three important questions (using just two concise sentences) to the very top of the page: who you are, what you do, and what you are good at.
3. Brand it! Make your personal brand (you know, that thing you are really good at!) permeate throughout your resume. SHOW the employer exactly how you've done that great thing for which you're so well known at each and every previous employer.
4. Make everything in your resume revolve around the position you apply to. Generic will get you nowhere fast; a customized and focused resume shows the employer that you really want the job, that you're qualified, and that you are focused.
THERE IS NO LAW THAT SAYS YOU CAN HAVE ONLY ONE RESUME. If you have really great expertise in more than one area, create more than one resume. And have each one focused in a different area of expertise. Communicate the value you bring to each area—and what you are known for and how you excel.
You can either spend a little more time customizing each resume before you send it off to a potential employer, or you can waste even more time in your job search because you're blasting out generic resumes. Personally, I'd rather show the employer that I'm interested and that I go the extra mile. Hiring managers will weed out the generic resumes and go straight for the focused resumes that have been built around their open position.
There is too much competition right now, people, to be skating by on a generic resume.
Are you having trouble developing a focused resume? Maybe you need a second opinion or are ready to have an expert take the reins. View resume samples from expert resume writers or submit your resume for a free resume analysis to find out if your resume lacks focus.
Jessica Holbrook is an expert resume writer, career and personal branding strategist, author, and presenter. She has written more than 100 articles that are featured on some of the best career advice Web sites today. In addition, her writing has been included in Launch pad, a career search strategy guide featuring exclusive information by the top career experts in the industry. As CEO of Great Resumes Fast, Jessica enjoys collaborating with forward-thinking professionals and executives, identifying their personal brand and value proposition and leveraging their unique talent, passion, and vision to position them as a leader in their industry. Her passion is helping professionals and executives uncover what makes them stand out in the crowd.
For a free resume analysis, e-mail your resume to info@greatresumesfast.com or visit us online at Great Resumes Fast.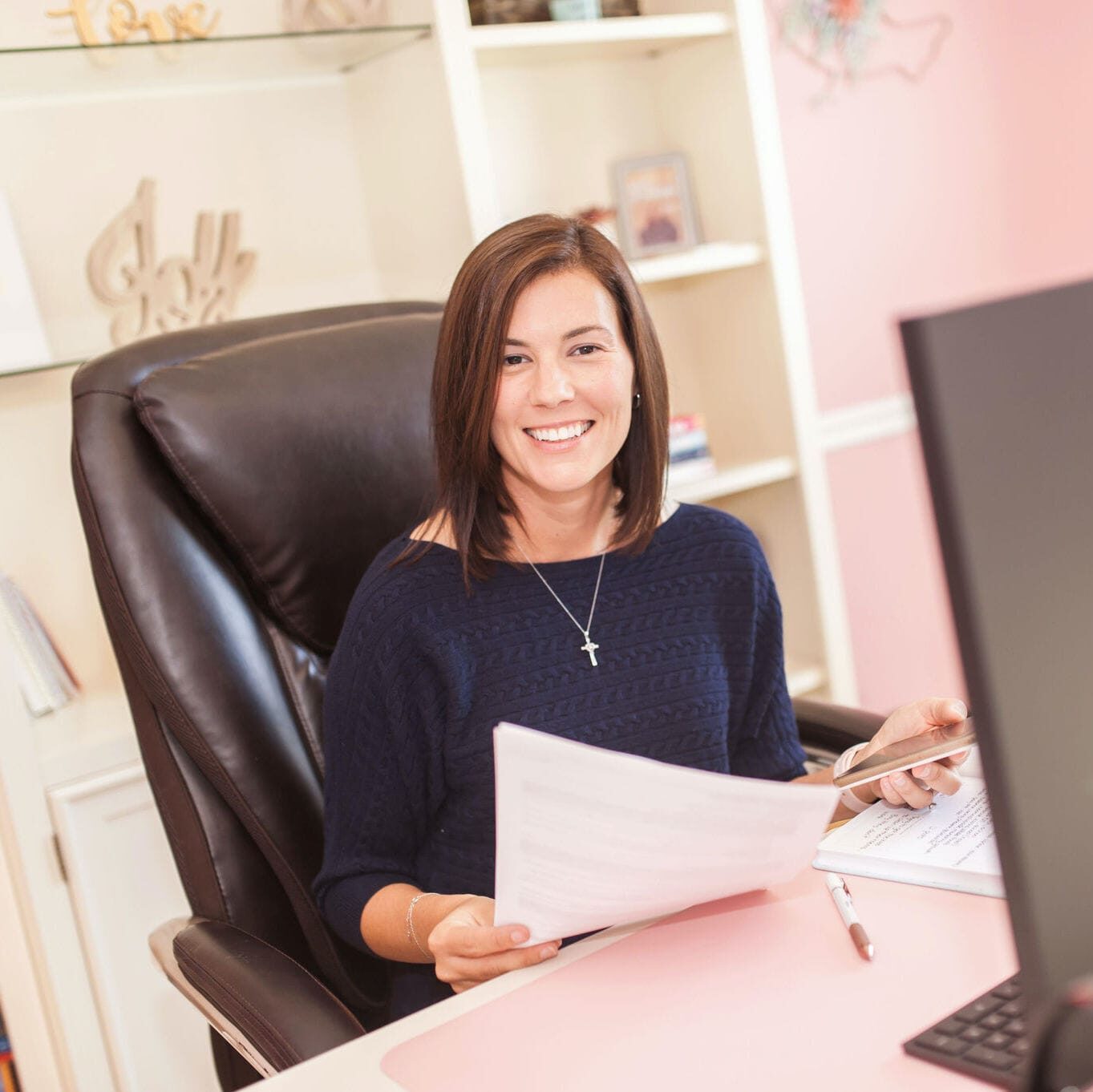 Jessica Hernandez, President, CEO & Founder of Great Resumes Fast
Hi, I'm Jessica. I started this company back in 2008 after more than a decade directing hiring practices at Fortune 500 companies.
What started as a side hustle (before that was even a word!) helping friends of friends with their resumes has now grown into a company that serves hundreds of happy clients a year. But the personal touch? I've kept that.
You might have seen me featured as a resume expert in publications like Forbes, Fast Company, and Fortune. And in 2020, I was honored to be named as a LinkedIn Top Voice of the year!
I'm so glad you're here, and I can't wait to help you find your next perfect-fit position!
Will your resume impress employers? Take this 2-minute quiz to find out.
Get your personalized plan for a resume that stands out and lands you your dream job!
Need a little help getting hiring managers to take notice? Find out what's standing between you and those magic words "You're exactly who we've been looking for!"