Writing a resume can quickly become one of the most daunting parts of a job search or career change effort. It's not surprising that people have many questions about resumes, resume etiquette, resume format, resume language, etc.—especially if they are at the executive level and haven't had to write a resume or cover letter in quite some time. Proper length is one of the concerns I often hear.
How long should my resume be? Is it okay to have a three-page resume? What about two pages? These are some of the most common questions we hear about resume format as professional resume writers. My answer to our clients who are trying to write a resume is that one size does not fit all. In addition to that, if you are writing a mid-level or executive resume, one page probably does not fit all, either! Traditionally, resumes are one, two, or three pages. (In some industries and countries more than three pages are acceptable, and even expected!). So what are my resume tips for the length of a professional resume?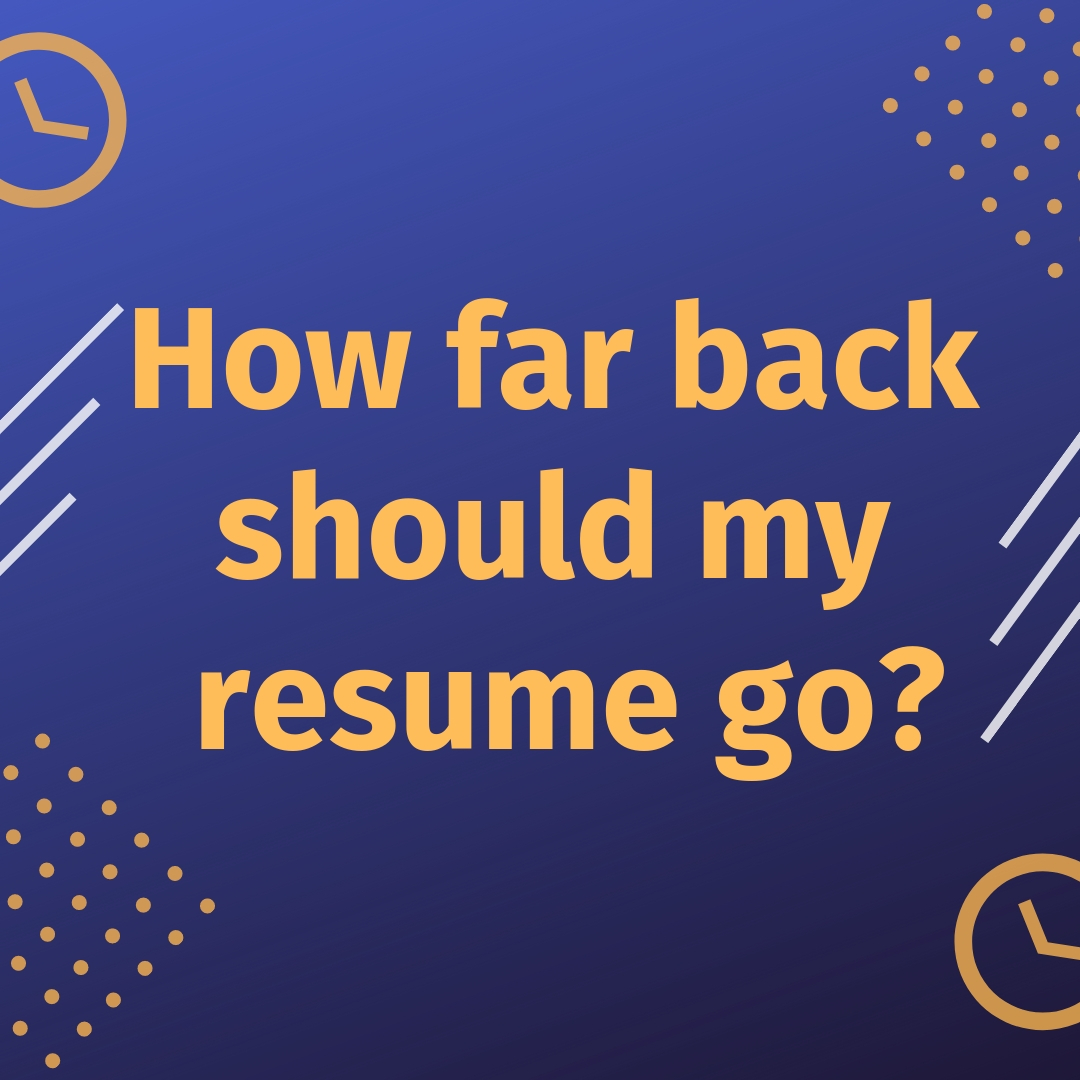 So What's the Answer?
Here's my answer, although you might not like it—a good resume isn't a good resume because of its length. There's no standard resume length or resume format. But don't give up reading just yet! While I can't give a one-size-fits-all answer about whether you should be writing a one-page resume, a two-page resume, or a three-page resume, I'll provide you with a few tips and the information you need to decide which resume length works best for your career and industry needs.
There are many factors that can impact the length of your resume: employment gaps, particularly impressive or relevant achievements, certifications and professional development, or affiliations that you want to include because they matter for a specific employer, etc. You may need to play around with a chronological format and a functional resume format, or perhaps even a combination resume format to figure out what works best for you to get the attention of a potential employer. However, no matter what resume format you use, what field you are in, or what job you are applying to, there are a few key points that can help you assess if your resume is the right length for your current employment target and future professional goals.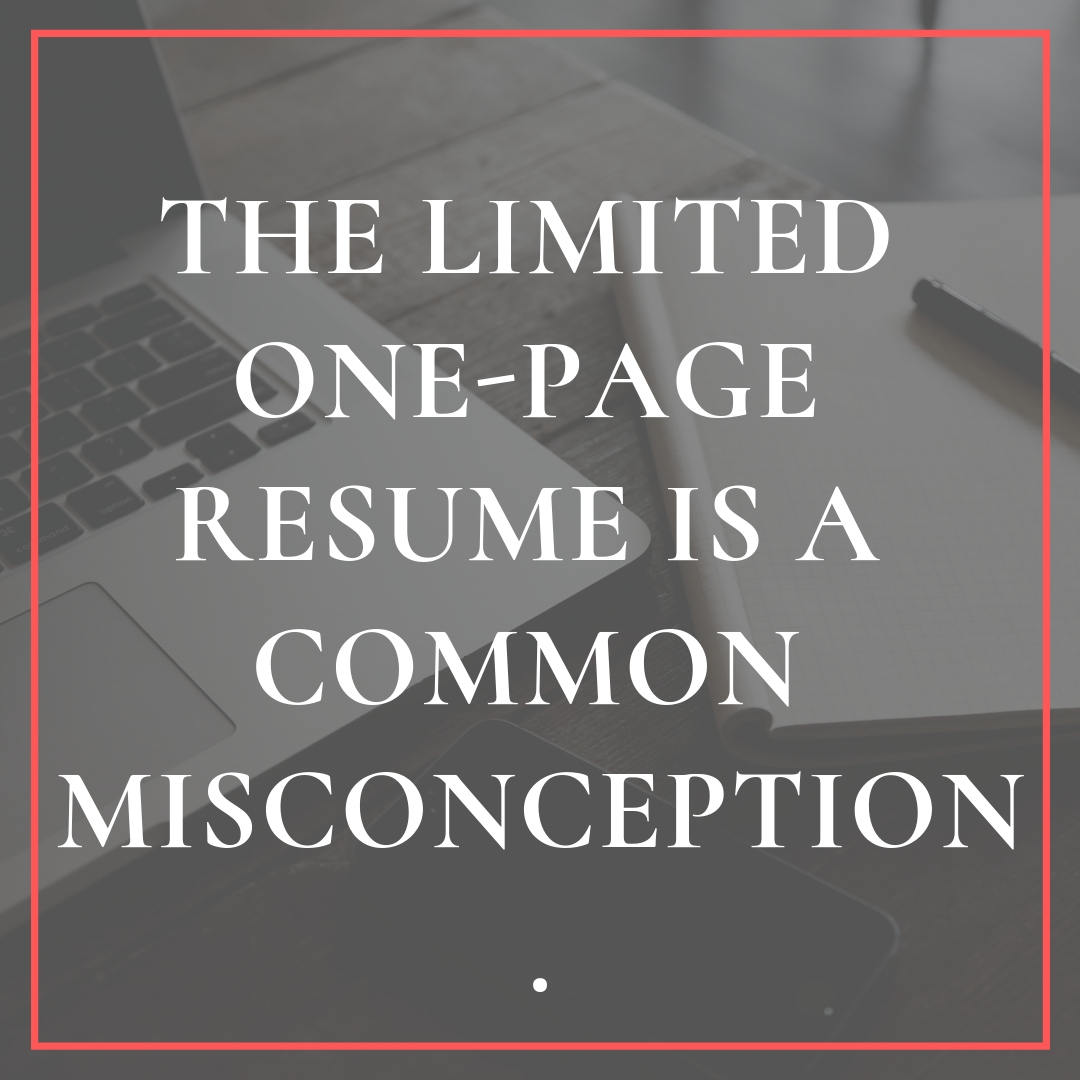 Who Should Have a One-Page Resume?
What works for one professional may not work for the next, as everyone has a unique employment history, and a unique set of professional circumstances, skills, and experience. Typically, one-page resumes are most common for entry-level or recent graduates. Someone with little experience or just starting out would probably have no need to go beyond one page. If you're writing your resume and find you don't have enough strong information to include to fill two pages, stick to one page. Don't include irrelevant information to try to get two full pages because you heard that was the best length. You will make more of an impression on a hiring manager if you stick to a one-page resume consisting of high-impact information. But this also does not mean that all resumes have to be one page only. The limited one-page resume is a common misconception. If you look at the sample resumes page of our website, you'll see many sample resumes that are two or three pages long.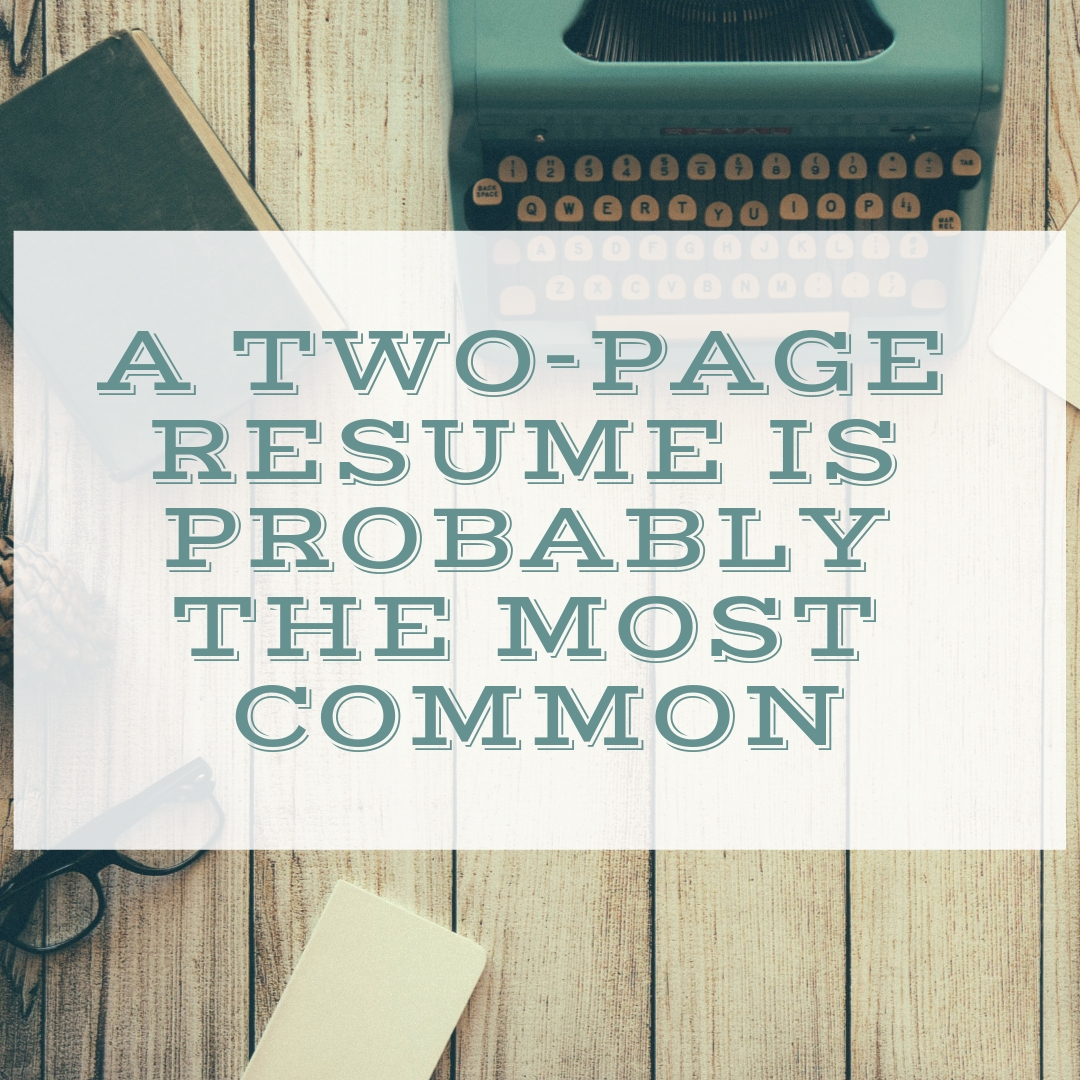 …And a Two-Page Resume?
A two-page resume is probably the most common. Most mid-career and executive-level job seekers should easily be able to fill two pages. In the space of two pages you should clearly show your experience, qualifications, and accomplishments to give a prospective employer a clear picture of your professional history. If you don't have enough information about your work experience to fill two full pages, you may want to reformat your resume and tweak the content of your resume to get it all to fit either on one page or two full pages. And, don't forget to consider moving some information from your resume to your cover letter, or from your cover letter to your resume.
What if you have the opposite problem, too much content for two pages—what shouldn't you do to get down to two pages? One easy answer to that is do not make the font size so small that it is hard to read and obviously shows that you made the font size smaller just to fit the information in your resume layout. Potential employers—just like teachers—know about font size tricks. Instead, focus on incorporating the strongest information and rewriting descriptions of experience, skills, accomplishments, etc., to make them more concise and impactful. Cut out soft skills that don't actually speak to your unique professional experience and replace long-winded sentences with action verbs that hammer home your experience. Persuasive writing is the key here—you'll be surprised how you can strengthen and shorten your resume at the same time by using strong, persuasive language. Remember, you're not the only candidate for this job. (Unless you got really lucky!) The reader of your resume is looking over many resumes in a day. Make your resume interesting and impactful, make the resume layout easy to follow, and don't contribute to their eye strain.
When you format a resume, don't just think about the length; think about the white space, the ease of reading, and what the modern visual experience is like (reading on the internet, etc.). As you format a resume, you may need to make adjustments to the writing to keep the length appropriate to your needs and get it down from three to two pages or from four to three pages—but you can also incorporate elements like charts, graphs, etc., to emphasize important information without having to write lengthy sentences that take up valuable space.
Okay, and a Three-Page Resume?
The third page of a resume is usually reserved for publications, extensive education, or awards, recognitions, and accomplishments that are not listed in the body of the resume. If your resume is stretching onto a third page because you are going back 30 years to cover your full job history, you may want to rethink that. You may have 30 years of experience, but is it all relevant and impressive? Does that entire work history include information that an employer needs to know about you for the position you are now applying to? If you are writing the type of resume for which a third page is appropriate, then by all means include it. But don't stretch your words or descriptions just to get a resume to three pages long. That does not help you get an interview or a job.
Resume writers also commonly get asked how far back should a resume go? Just like with length, you need to pay attention to the individual needs of the position you are applying to, but the norm is 10-15 years of your job history. However, some professions or positions might require a more comprehensive overview going beyond the typical 10-15 years of work experience. Tailor your resume to include the information requested in the job posting, by human resources, or by recruiters, and tailor your resume so it includes the most relevant work experience, relevant skills, and impressive and relevant achievements. Hiring managers want to see the information that matters to them, and they want to see the information they asked for. Unless it's specifically asked for or extremely relevant, a potential employer probably won't care that you, now an executive, made your foray into full-time work with a cashier job in 1987, or that you had a college internship in 1992.
Whatever the length of your resume, it is crucial to use the resume format that offers a length that will benefit you the most. That's why there is no hard and fast rule—it depends on you, your work experience, and what the hiring managers you are applying to are looking for.
Is It Time to Call a Professional Resume Writer?
If you're still unsure as to what resume length is right for you, it might be time to call a resume expert. Great Resumes Fast works with professional and executive-level job seekers in the development of their customized, personally branded resumes, cover letters, and social networking profiles. We can create a modern resume focused on you and your career goals to help you advance further down your career path. Our resume writing process includes discussion with you about your career and your goals—filling in a template is not what we do.
Call toll free 800-991-5187 to speak to a member of our team of professional resume writers and find out how our executive resume writing services can help you achieve your career goals. You can also request a free resume analysis by sending your resume to freeanalysis@greatresumesfast.com.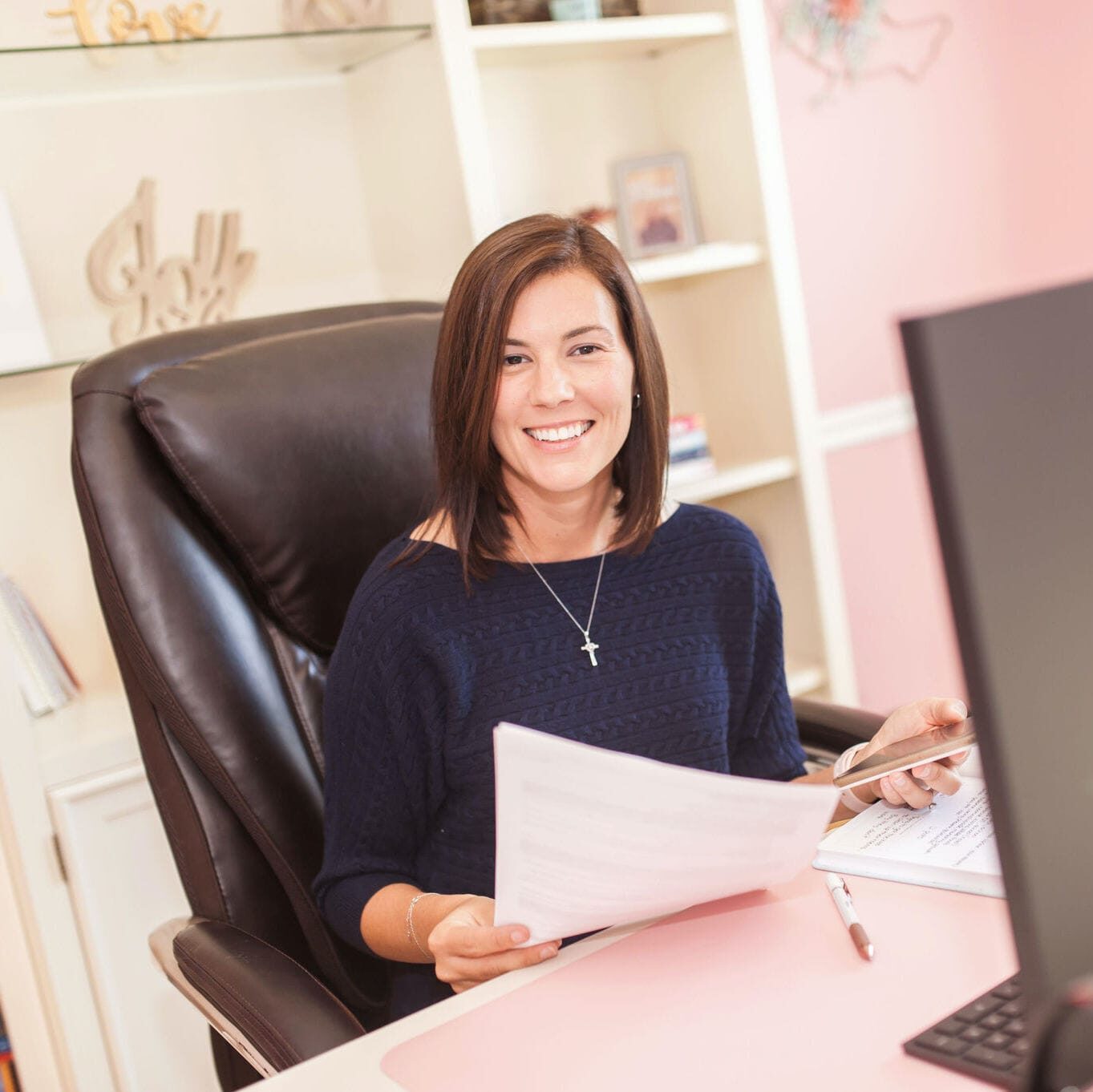 Jessica Hernandez, President, CEO & Founder of Great Resumes Fast
Hi, I'm Jessica. I started this company back in 2008 after more than a decade directing hiring practices at Fortune 500 companies.
What started as a side hustle (before that was even a word!) helping friends of friends with their resumes has now grown into a company that serves hundreds of happy clients a year. But the personal touch? I've kept that.
You might have seen me featured as a resume expert in publications like Forbes, Fast Company, and Fortune. And in 2020, I was honored to be named as a LinkedIn Top Voice of the year!
I'm so glad you're here, and I can't wait to help you find your next perfect-fit position!
Will your resume impress employers? Take this 2-minute quiz to find out.
Get your personalized plan for a resume that stands out and lands you your dream job!
Need a little help getting hiring managers to take notice? Find out what's standing between you and those magic words "You're exactly who we've been looking for!"