Guidelines for Proper Thank-You Letter Etiquette: How to Send Your Gratitude After the Interview
Knowing when and how to send a thank-you following an interview can make all of the difference when it comes to leaving a good impression with a prospective employer. Sending a well-crafted thank you in a timely fashion can add even more positivity to an already great connection. The issue is many people, including seasoned professionals, often wonder when an email is appropriate versus a letter—as well as what should be included. Here's how to make a lasting positive impression of good manners that people still appreciate in the 21st century.
When to Send a Thank-You
The answer to this question is simple: Always send a thank-you note. Job seekers should send a thank-you letter immediately after the interview. I encourage my clients to send a quick thank-you e-mail within 24 hours following an interview if they have the interviewer's e-mail address. If they do not, then sending a thank-you note in the mail the same day is best. I always ask for a business card from the person interviewing me so I have their necessary contact information such as their email and mailing addresses.
At the Speed of Email
When you're searching for a new position, it's best to assume the company is looking to fill positions as quickly as possible. With that in mind, an email is much faster than traditional mail. Recruiters and hiring managers typically make a decision about who they intend to hire within 48 hours of interviewing the last candidate, so this leaves little time for a handwritten thank-you. With this in mind, I encourage clients to send an email the same day as their interview.
When Snail Mail Matters
An email is a quick way to say thank you the day of an interview, but you should also follow up with a handwritten note of thanks. This adds a personal touch to a thank-you one can't provide via email. This is especially true if you are applying for a job in a small town, for a slower-paced position, or to an office with a smaller staff. Even in larger organizations very rarely do candidates send hand-written thank you notes. Gratitude never goes out of style and sticks with employers much longer than most people realize.
By following up an email with a handwritten note of gratitude, you are underscoring your interest in the position. This can help the interviewer remember you above other candidates and keeps you in the forefront of their mind, setting you apart from the competition.
What You Should Include
Regardless of the format of your thank-you, you need to tailor it specifically for your interview. In your note, be sure to thank the person for the interview, highlight any strengths that are critical to the position or note additional information not previously mentioned in the interview that may be important, and recount the value you'd bring to the company. Be sure to reiterate your enthusiasm and excitement for the position as recruiters report that a person's excitement over a position is an important factor in their hiring decision.
If you feel like there are any weaknesses in your candidacy for the position you want, address them head-on and turn them into strengths. I advise my clients to ask at the conclusion of the interview if there's anything that causes the recruiter or hiring manager concern with my candidacy or if there are any questions they have in considering me for the position. The thank-you letter is the perfect place to address any such concerns and gives you a little bit of time to put together a well-thought-out response.
There are some other things you can include in your thank-you as well. You can use the opportunity to address how you believe you're a good culture fit since culture fit plays a huge role in the hiring decision. After the interview, if you're not interested in the position, it is still professional to thank the interviewer for their time. This is important as you never know when your paths may cross again down the road.
Be One of the Very Few
Very few people follow up after the interview. Very few. As a business owner I can tell you for every ten people I interview, one of them *may* send a thank-you e-mail—and I rarely receive a thank-you letter. It's an excellent opportunity to address your enthusiasm, close up any doubts in your candidacy, and reiterate your culture fit for the company or department—three important factors in a recruiter's decision to hire.
I believe you deserve a career that brings you joy, fulfillment, and the ability to live your best life. If you're having a hard time writing your resume or your current resume isn't generating the response you'd hoped it would, reach out to me on LinkedIn or visit my website for help now.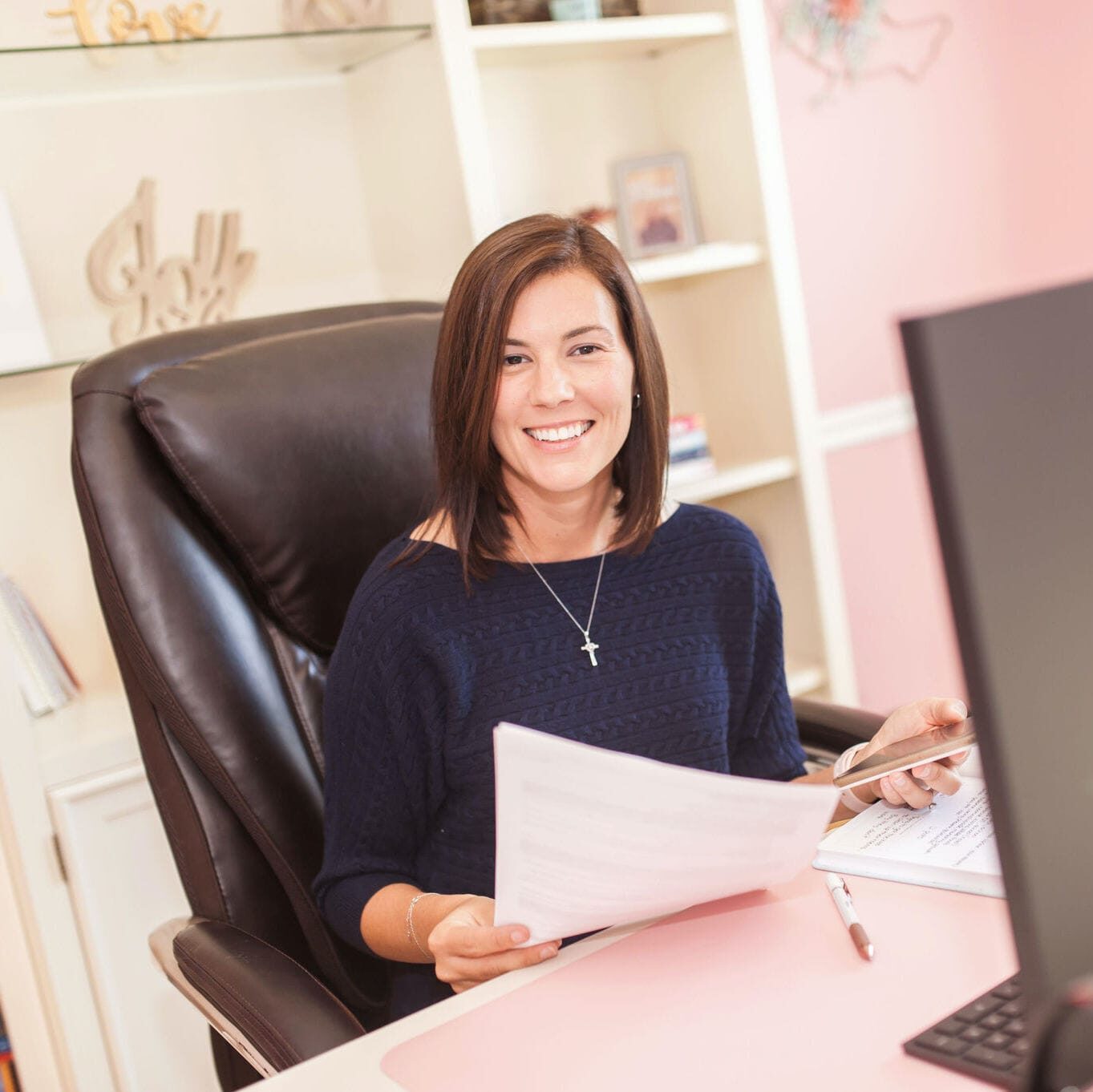 Jessica Hernandez, President, CEO & Founder of Great Resumes Fast
Hi, I'm Jessica. I started this company back in 2008 after more than a decade directing hiring practices at Fortune 500 companies.
What started as a side hustle (before that was even a word!) helping friends of friends with their resumes has now grown into a company that serves hundreds of happy clients a year. But the personal touch? I've kept that.
You might have seen me featured as a resume expert in publications like Forbes, Fast Company, and Fortune. And in 2020, I was honored to be named as a LinkedIn Top Voice of the year!
I'm so glad you're here, and I can't wait to help you find your next perfect-fit position!
Will your resume impress employers? Take this 2-minute quiz to find out.
Get your personalized plan for a resume that stands out and lands you your dream job!
Need a little help getting hiring managers to take notice? Find out what's standing between you and those magic words "You're exactly who we've been looking for!"