There are many challenges to being an executive job seeker. It's likely that one of the biggest is that you have been employed for so long that you don't remember how to search for work anymore. Not to mention that the job-seeking world may have changed significantly since your last job search experience. Plus, your resume writing skills might be a little bit rusty—and since it's been awhile since you've had to write a resume, your resume is likely out-of-date.
Another challenge some executives struggle with could be unique to others: the too-short, one-page resume. You might be a senior executive, but if you are a candidate who has experience with only one or two companies, your resume might not be that long. You may feel uncomfortable submitting a resume that looks like it could belong to an entry-level professional—and doing so could be hurting your job search and preventing you from landing the interview you want.
It's true that executive resumes are typically a bit lengthy due to the excess of qualifications acquired over the years. So if you're working with a one-page resume, here are some ideas for writing an executive resume to help stretch it out and make it more accurately reflect your years of experience and more appropriate for your actual skill set and the executive-level positions you are seeking.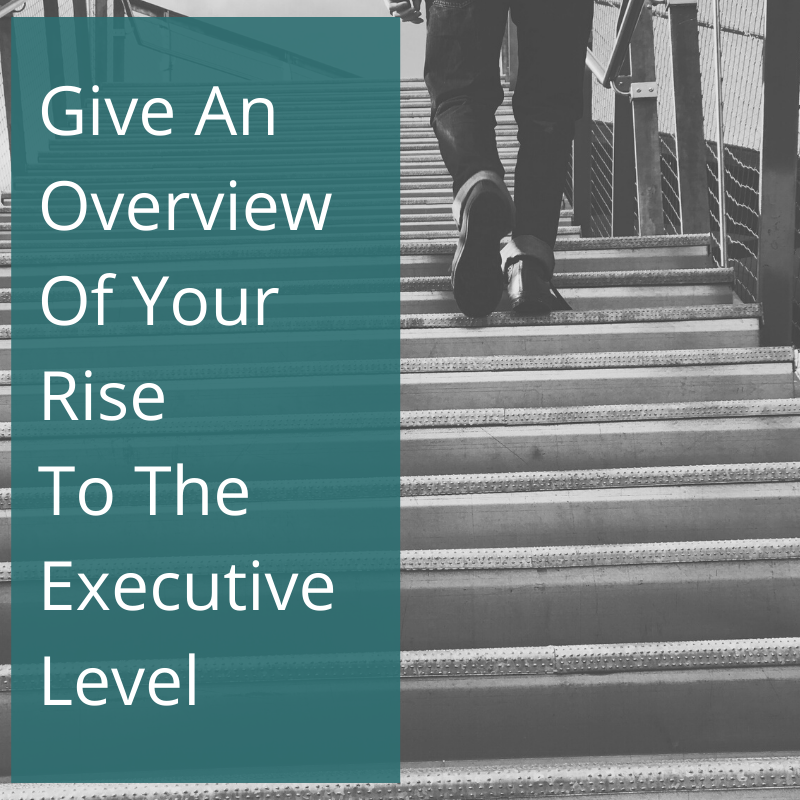 Spread Out Your Work History
If you are working with a job history that includes only one or two employers, it's possible that your entire executive resume may stretch out to only one or one-and-a-half pages. In order to give your resume some length (and depth), and showcase your expertise, it's good to dig into your history to find ways to spread it out some—ideally to a full two-page resume.
For instance, rather than listing only your C-level executive positions in the resume, provide an overview of your rise to the position by listing your other roles within the companies you worked for. Focus especially on those that helped spur your promotions, or that include key accomplishments particularly relevant to the executive positions you are now hoping to get. If you're not using action verbs within these descriptions, start using them. Not only will they add length to your C-level resume, they will make it a more effective resume overall.
When writing your resume, list each position, the title, and years worked—then note any top-notch accomplishments that helped you to get promoted. Be sure to briefly explain what accomplishments, skills, etc., helped bump you up to the next level. Include relevant experience for the job you have your eye on. This will not only stretch out your resume but also give prospective employers and executive recruiters greater insight into why your career has been so successful—and why they should want to bring you and your leadership skills into their company.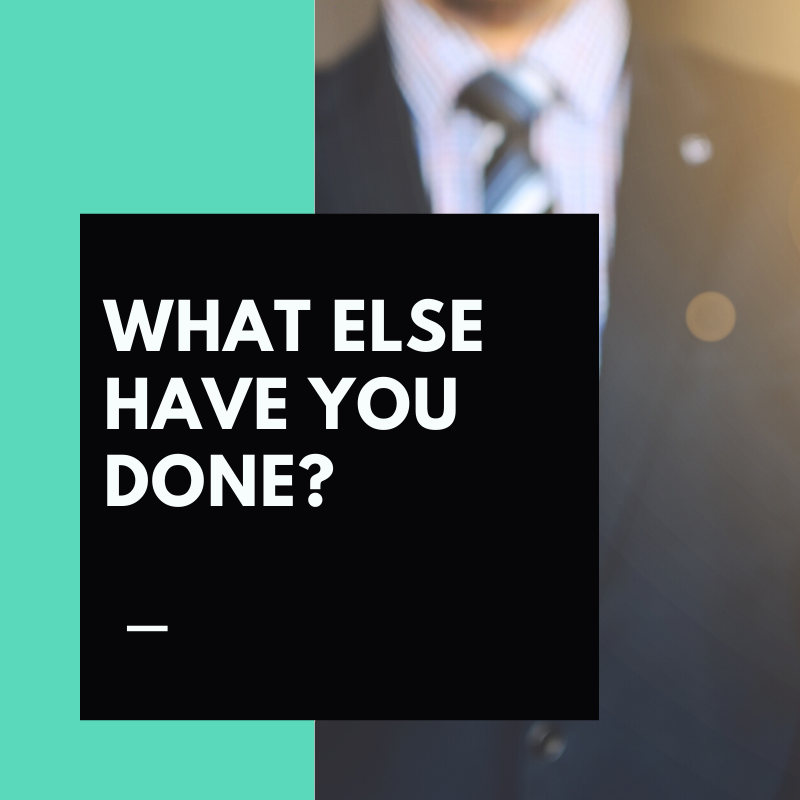 Add Professional Affiliations, Certifications, Volunteer Work
If you belong to professional organizations, include those. Add a section entitled "Professional Affiliations," or perhaps even "Additional Credentials" if you have items such as relevant volunteer work, professional certifications, impressive professional development events that you've done, etc. Have you taken part in speaking engagements, sharing your skills with other professionals? Don't discount these kinds of experiences—they may help set you apart from other candidates.
All of these things help demonstrate your expansive skill set, as well as your overall dedication to your industry and willingness to improve yourself, which in turn helps your employer as you become a more skilled professional. It's all part of your personal branding. If your resume is missing such a section, think outside the box a bit about what you do in both your personal and professional life that may bring added value to an employer and could help increase your resume length.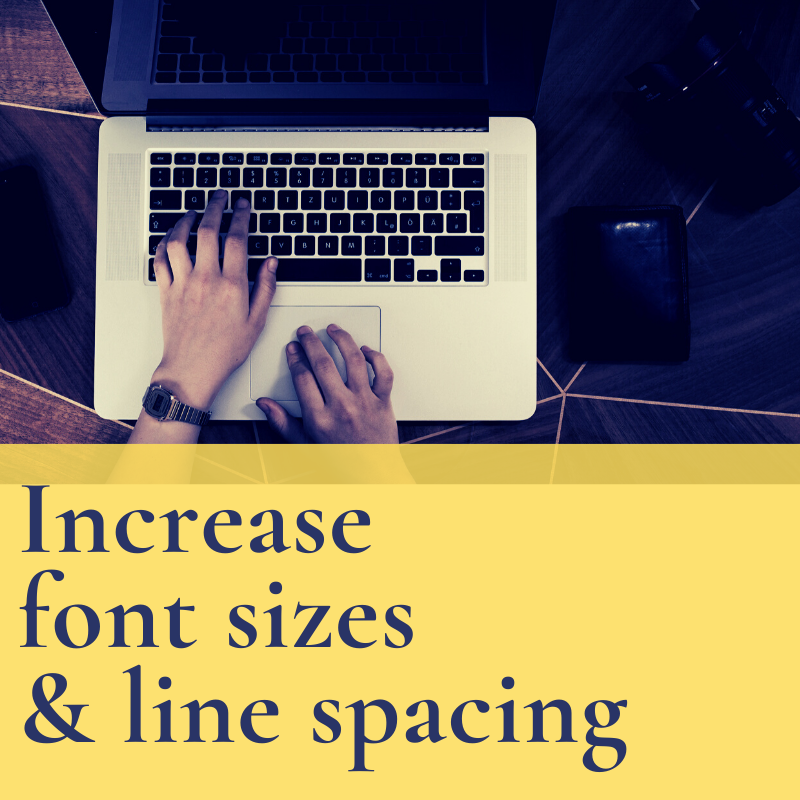 Increase Your Resume Length by Adjusting Your Resume Format
Choose (Slightly) Larger Font Sizes
If you are utilizing two or three different font sizes throughout your resume, consider upping the size of each one—little by little—to see how much length you get. Start with just a one-half font-size increase (i.e., 11 to 11.5) to see how much that increases your resume length. Then step it up another half-point to see the difference that makes.
Of course, you don't want to make the resume fonts too large because then the hiring decision-makers are likely to notice—so be careful not to increase the sizes too much. Human resources professionals know every trick in the book, but as long as you are subtle about it, a slight increase in font size is still better than having a one-page resume as an executive.
Increase Line Spacing
Another way to give your resume more length is to increase the line spacing. Whether you're jumping from single spacing to 1.5, or only adjusting the spacing between paragraphs, these subtle changes can make a difference in the length of your resume, and can even create more white space—which is a good thing. White space helps create a resume layout that is easier to read.
But like font sizes, avoid increasing the spacing too much. It's much better to add more content to your resume, describing your expertise and more of your achievements and skills, than to rely on formatting tricks to have a two-page resume.
Unfortunately, the job-seeking world is one that judges books by their covers more often than not. So while your history at the executive level might be very impressive, the appearance that you have no history at all could stop your search in its tracks. Hiring managers or recruiters who are looking at your resume are more likely to pay close attention to it if their first impression of it is that it is the resume of someone with a lengthy career history and a wealth of professional experience. You may have both, but if your executive resume doesn't immediately show that work experience to a hiring manager through its length, you may not get very far. A two-page resume is expected for someone applying to an executive position. Remember, you are marketing yourself with your resume, and appearances matter in marketing.
It's important to remember to brand your resume before applying to each new position. Remember, you always want your resume to impress your target audience. That target audience will be different for every position. For more information on branding, check out my recent article 5 Key Areas to Target When Branding Your Resume.
You can also get additional executive resume tips, as well as job search and career advice by checking out our blog or following us on social media—you can find us on Twitter @GreatResume.
To look over resume examples for wording and formatting ideas, head to the Great Resumes Fast resume sample page. Here, you'll find executive resume samples from various industries.
If you think it's time to work with a professional resume writing service to get your executive resume where it needs to be, contact Great Resumes Fast today. Our team of professional resume writers takes the time to understand your career goals and your career history, and then work with you to craft career documents that help you achieve your goals. If you're ready to speak to a resume writer about how they can help you, you can reach the Great Resumes Fast team here.
Are you tired of your resume being rejected by applicant tracking systems? I know how frustrating it is to submit your resume and receive no response. I hate seeing qualified people never break through the screening process. It shouldn't be that way. That's why I created this guide and I encourage you to download the FREE PDF so you can start seeing better resume response rates!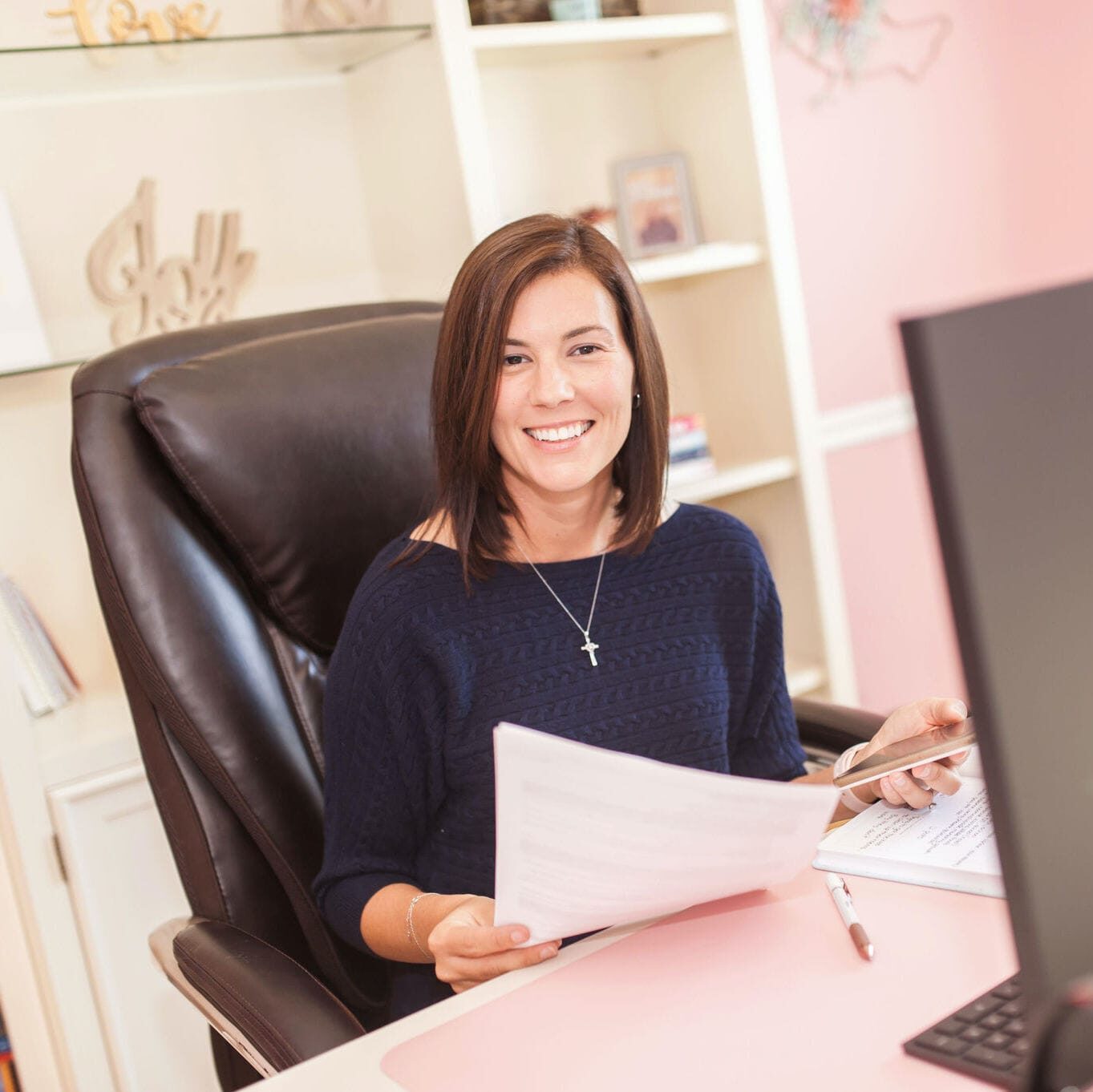 Jessica Hernandez, President, CEO & Founder of Great Resumes Fast
Hi, I'm Jessica. I started this company back in 2008 after more than a decade directing hiring practices at Fortune 500 companies.
What started as a side hustle (before that was even a word!) helping friends of friends with their resumes has now grown into a company that serves hundreds of happy clients a year. But the personal touch? I've kept that.
You might have seen me featured as a resume expert in publications like Forbes, Fast Company, and Fortune. And in 2020, I was honored to be named as a LinkedIn Top Voice of the year!
I'm so glad you're here, and I can't wait to help you find your next perfect-fit position!
Will your resume impress employers? Take this 2-minute quiz to find out.
Get your personalized plan for a resume that stands out and lands you your dream job!
Need a little help getting hiring managers to take notice? Find out what's standing between you and those magic words "You're exactly who we've been looking for!"