Wouldn't it be great if all of life's competing demands—work, kids, family, homeschooling, and everything else in life—simply balanced themselves out perfectly?
Um, yeah it would.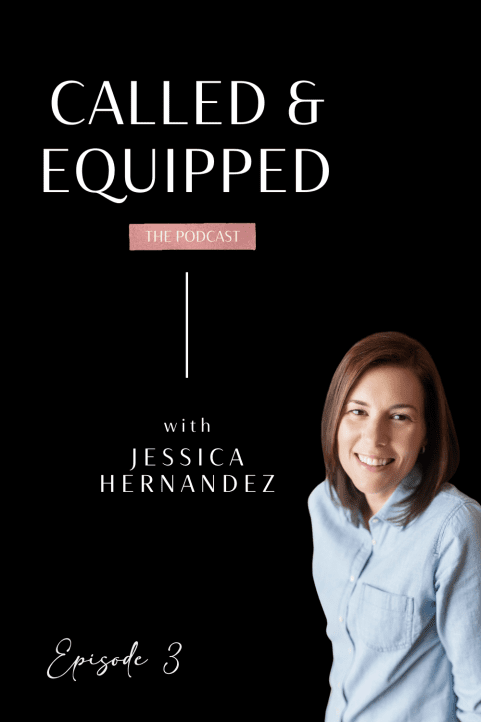 I don't know about you but juggling #allthethings is really hard. Inevitably, I end each day feeling like I fell short in some area, whether that was a work project I left unfinished or an opportunity to be present and in the moment with my kids.
As a business owner and mom to six kids (five of whom we homeschool and two who have special needs), I can tell you that I'm often spinning more plates than I can realistically keep going at one time.
Yet, life. It still demands that you show up and get stuff done.
Give yourself some grace, mama. You're doing the best you can with what you have, and I promise you, you're doing a great job even when it feels like it's falling apart.
If you're at that place where you're feeling like something's gotta give or there has to be a better way to get everything done that needs doing, I want to offer you four strategies I've found that have maximized my time and helped me balance competing priorities.
SIMPLIFY LIFE
You're only one person.
You can only do so much.
In the early days, when our family was growing, I had a five-year-old, 18-month-old, and newborn. It felt like all I did was change diapers, refill cups, and feed little people. My mantra was, "I can only do one thing at a time." And, I survived most days by doing just that. I did one task at a time and laid aside any aspirations of multitasking. It was a season of life where doing more than one thing at a time wasn't realistic.
As my children have gotten older, it's been easier to shift my focus to business and other priorities. But the need to simplify life is still there.
I know when things are getting out of control because I can feel my peace dwindling and my anxiety level increasing. That's when I know I'm overcommitted and I need to scale back and simplify.
I'll share a recent example. After seven years of homeschooling you would think I would have learned this lesson by now, but alas—some mountains you have to go around more than once.
The beginning of the school year was going fantastic. The kids were powering through their school work, staying on task, and getting all their work finished in a timely manner. Things were going so well that I started to question if I was doing enough and how I could fit more into their school day to "maximize their learning."
Big mistake, Jessica.
I added a few more daily assignments and activities to the schedule and it basically blew up in my face.
We fared pretty well until about the third week, and then the kids and I were so burnt out we had to take a week off to recuperate. I messed with what was working when I tried to do more and add more to a balanced schedule.
I reflected back to a book I read a couple of years ago by Sarah Mackenzie called Teaching from Rest. In her book, she talks about scheduling for peace. You remove one thing at a time until you find peace in your schedule.
I not only had to do this with our homeschool schedule, but I've also learned to do this in life. There was a season of life when I felt like I was always rushing. Rushing to get the day started, rushing to get the school day accomplished, rushing to finish all the things on my to-do list, rushing the kids out the door to go who knows where. All I know is I felt like I was always rushing.
That's when I knew it was time to start removing things from my schedule until I had peace.
My question to you is, what can you STOP doing? What can you say NO to so that you can have peace?
How can you add margin to your days so you're not constantly rushing through life?
If you're feeling stressed, burnt out, rushed, or too busy, your body is telling you it's time to slow down, scale back, and simplify your life.
Start looking at what you can remove. What can you un-commit to?
Where can you combine endeavors and maximize your time? For example, Monday is my errand day. I go to the bank, the library, the grocery store, take my kids to doctor appointments, etc. Anything that needs to be taken care of outside of the house I try to schedule on that one day so that it leaves all the other days open for me to invest time that I'm not doing school with the kids into working on my business.
Do you really need to make that grocery run today or can it wait until grocery day?
List out all of your commitments. What can you let go of? What can you say no to?
I know it's hard to say no and let go of things that aren't inherently bad. Serving on the PTA can be a great way to volunteer your time. Agreeing to bake cookies for the annual bake sale? Also a good endeavor. But give yourself permission to say "Not this time" or "Maybe next time." It's okay to say you have too much on your plate right now.
If you need permission, here it is: it's okay to say no, not right now, and maybe next time. Your sanity and mental health are more important. Having margin in your days so you're not overscheduled and always rushed is important too.
MAKE A PLAN
"Every minute you spend in planning saves 10 minutes in execution; this gives you a 1,000 percent return on energy!" ― Brian Tracy
I don't know about you, but I could use a 1,000 percent return on my energy. What do you think?
Sounds good to me!
My absolute favorite planner is Michael Hyatt's Full Focus Planner. The reason I love this planner is because it includes a section called "Daily Big 3" where you list your three most important tasks for the day.
I sit down the night before and make my list of the big three tasks I know I need to accomplish the next day. Beneath it I list other tasks that I'd like to accomplish too, but I know that if I get those three things done tomorrow then I've had a productive day, accomplished much, and made the best use of my time.
At the end of the week, you look back over the week to see how much you've accomplished and write out your three to five biggest wins. This has been great. It's reminded me on those weeks that flew by and I'm like "What happened?" that I really did make forward progress in my business and with my to-do list.
You can break down your larger annual goals into quarterly, weekly, and then daily goals. Which I love because smaller tasks seem much more doable.
One of my recent goals was to grow my email list. There's a lot that goes into that, though. I had to decide on and create a freebie, select a service provider for opt-ins, create pop-ups and a page for sign-ups, create an automated welcome sequence, etc.
I was able to break it down into weekly and daily goals, and within one week I had everything running and hundreds of people subscribing.
I use the planner to chart out my whole day. I don't mess around because I know if I put it on that to-do list I'll remember it and get it done. I've added everything from my morning devotion, daily exercise, and daily LinkedIn posts to taking vitamins and scheduling doctor appointments. It all goes in the planner so that I can get stuff done.
I'm so motivated to check the box, y'all.
I know if I write it down, I'll get it done.
And, if I don't write it down I'll completely forget what I was supposed to do. No joke.
I don't know about you, but there's so much going on every day around here that I have to write it down if I want it to get done. Which just reminded me of something I wanted to add to my welcome emails that I am writing down right now!
Another strategy I use is Sunday afternoon planning. I take time every Sunday afternoon to sit down and plan an overview of my week. I'll plan out the kid's school assignments for the week, put together our meal plan for the week, and create my grocery list for my Monday grocery run.
My husband and I also review our schedules with each other to compare notes and make sure we know what's coming for both of us in the week ahead. We're both self-employed and work from home so we work to cover for each other so we both get time to work and time with the kids.
So here are a few crucial takeaways:
Use some type of planner to write down everything. School, life, family, kids, self-care, work. Write it all down and put it in your planner.
Use Sunday afternoons to plan an overview of your week and create a meal plan and grocery list if you're the one cooking, and lesson plans if you homeschool (or kids' activities if they have practices, recitals, or school functions).
Compare notes with your spouse and team up to make it work for both of you. What can your spouse do to help you? Can they run the kids to the dentist, pick them up from practice, or help with their homework so you can have some time for self-care or a work project?
KEEP A SCHEDULE
"A plan is what, a schedule is when. It takes both a plan and a schedule to get things done." ― Peter Turla
Do you know what the best benefit of having a schedule is? Knowing there's a time and place for what you need to do.
I can enjoy quality time reading to my children and pushing them on the swing if I know that I have dedicated work time scheduled and a sitter confirmed for the next day. I don't have to stress about the time I'm giving to my children today because I know tomorrow I'll be able to power through my to-do list for work.
That is the power in a schedule. You know there's a time and place for every activity that needs to get done. And you don't have to stress out about having time to do it all because you've scheduled your time and there's a block of time with work's name on it, or quality time with the kids, or time to yourself, or a date with your husband.
Don't hesitate to create a schedule and work the schedule. My children thrive when we stick to our daily routine.
They know that when they wake up, chores and breakfast are done first and then we start school. They know when they're finished with their schoolwork they can have free time to play until lunch.
When my children were younger we had "quiet time." This was an hour or two a day where everyone had to be in their rooms playing quietly while the youngest two napped and I either got some much-needed rest or dove into some uninterrupted work time.
This is how I survived and grew my business for 12 years. It wasn't until this past year when our youngest turned four and all the children were really good at playing together that I became more flexible with daily quiet time.
It was a lifesaver. If you have young children I cannot recommend a daily quiet time enough. After lunch you just have them head to their rooms to play quietly (or nap) for an hour or so. The first few weeks it took some patience as they adjusted to the routine, but once the schedule was in place they started heading to their rooms right after lunch and I was able to rest and refresh myself for the second half of the day if I was exhausted or take care of some priorities with the business.
If your children are older, try incorporating uninterrupted work time at the same time every day. Maybe you can shut your office door and put a sign on the door so the kids know that from 1 to 3 p.m. you're working and they're not to interrupt.
My schedule is essentially the same every day:
5 to 9 a.m.- Wake up, devotion, exercise, work, and wake kids up
9 a.m. – Start school
12 p.m. – Lunch
1 to 3 p.m. – Afternoon work time
3 to 5 p.m. – Quality time with kids or more work time
5 p.m. – Prep dinner
6 p.m. – Dinner
6:30 p.m. – Evening chores
7 p.m. – Family and tech time
8:30 p.m. – Bedtime for littles
9:30 p.m. – Bedtime for bigs
On Mondays, I run errands after we finish school, and on Tuesdays I have a sitter come and I work from 8 a.m. to 3 p.m. Other than that, this is what our schedule looks like. The kids know what to expect and when. And, I know on Monday that even though I'm out of the house most of the afternoon running errands that on Tuesday I'll get a full uninterrupted day to work.
I also accomplish a lot in the morning before the kids wake up. I get my self-care time in and a good jump on my work for the day before their feet hit the floor in the morning.
If this doesn't work for you, try out some alternatives.
Maybe you work from home and your employer dictates your schedule. What can you schedule before work or after work?
Maybe evenings are crazy for you and dinner around the table isn't possible. What if you had family breakfasts together in the morning before the kids head off to school?
Or, perhaps you have littles that need constant attention—incorporate quiet time, start young, and be patient. New routines take time to implement.
Teach your children to respect work boundaries. My children still struggle with this one, and with six kids you can imagine how the interruptions can get out of control. But, as a general rule of thumb, they know if my door is shut that I'm working and they need to wait (unless someone is bleeding or vomiting, etc).
Play around with your schedule to see what will work best for this season of life and the unique needs of your family. I encourage you, though, to make a schedule and stick to it. It will bring so much more peace and balance to your days. Just knowing you have time set aside for whatever it is that you want or need to do will give you peace of mind.
GIVE YOURSELF GRACE
The three strategies I mentioned above will bring more balance to your days and help you accomplish more of what's on your plate. And all that is great—but life still happens.
You have to be open to veering off the schedule and plan when the inevitable occurs, so if I could offer one piece of advice it would be to stay flexible and give yourself grace.
Very rarely does it work out so that your days are a perfect 50/50 split between work and family. No matter how hard I strive to dedicate time to both in a single day, usually one takes more precedence than the other.
If it comes down to the two, family always takes priority. Since the very beginning I've always worked my business around my family. Family always comes first in my book.
That value has never served me wrong. And I've built a business that allows me to spend time with my family and doesn't consume every waking moment of my life.
If you're looking at your life and things are lopsided and an area of your life is requiring more of you than you'd like to give, it may be time for a serious evaluation of priorities and values. What's most important to you? What takes precedence in your life? Where you invest the majority of your time will show you where your heart is and what you value.
There's not one person alive who can do all the things perfectly every day. Give yourself some credit. You're knocking it out of the park while spinning more plates than most people. When you've simplified, planned, scheduled, and remained flexible there are still days that go haywire and don't work out how we want them to.
Assess what was a challenge, what went wrong, and what you can do differently next time. If there's nothing to reflect on or adjust, let it go. But whatever you do, don't beat yourself up for not being enough or not doing enough. Tomorrow is another day . . . and a bright and shiny new opportunity to try again.
I would love to hear from you. What's worked for you when it comes to balancing your days? How do you juggle life, family, and work?
Also, let's connect and continue the conversation on LinkedIn.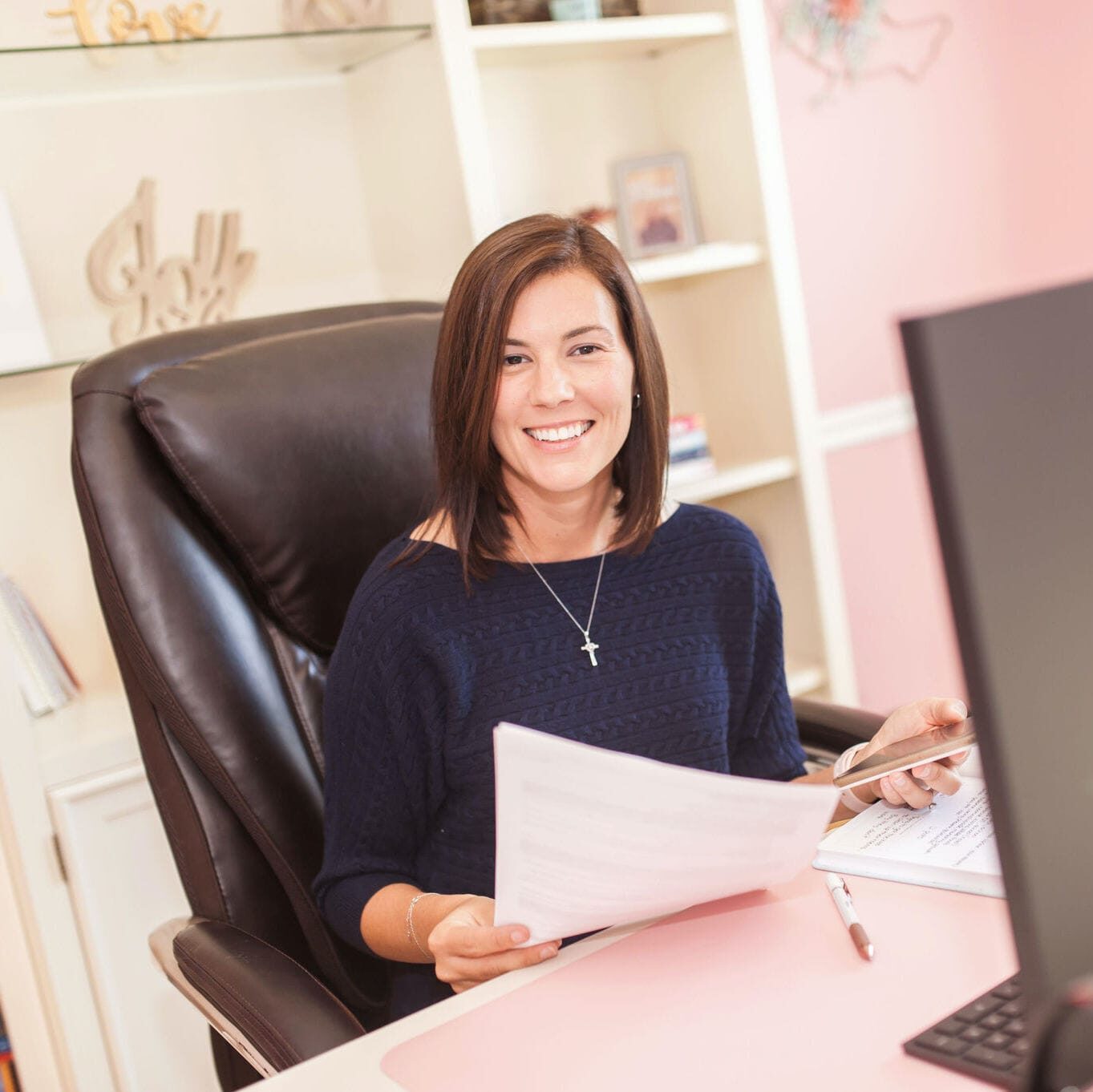 Jessica Hernandez, President, CEO & Founder of Great Resumes Fast
Hi, I'm Jessica. I started this company back in 2008 after more than a decade directing hiring practices at Fortune 500 companies.
What started as a side hustle (before that was even a word!) helping friends of friends with their resumes has now grown into a company that serves hundreds of happy clients a year. But the personal touch? I've kept that.
You might have seen me featured as a resume expert in publications like Forbes, Fast Company, and Fortune. And in 2020, I was honored to be named as a LinkedIn Top Voice of the year!
I'm so glad you're here, and I can't wait to help you find your next perfect-fit position!
Will your resume impress employers? Take this 2-minute quiz to find out.
Get your personalized plan for a resume that stands out and lands you your dream job!
Need a little help getting hiring managers to take notice? Find out what's standing between you and those magic words "You're exactly who we've been looking for!"