For many, the holidays are a time of great self-reflection as we prepare for a new year and a fresh start. As 2017 comes to a close, you may find yourself examining how the last year impacted your career and personal happiness. I start feeling excitement over a new beginning and planning my professional and business goals for the next year. If you're starting to assess 2017 in preparation for 2018 here are a few tips from two of my favorite recruiters and career experts. Use these tips to channel your personal insight into a career assessment and determine your next professional move.
Time to Reflect
Brian Howard, an executive recruiter and career transition coach who operates The Motivated Job Search website, recently published his fifth book: Motivated Resumes and LinkedIn Profiles: Insight, Advice, and Resume Samples Provided by Some of the Most Credentialed, Experienced, and Award-Winning Resume Writers in the Industry. He said the first step in a career assessment is to look inward. He added that a career assessment is really an assessment of what you're doing and if you're happy doing it.
"When you begin to get introspective, which happens a lot over the holidays, you can break it (your career) down," Howard said. He said when examining your career, consider the following:
1.      Are you happy? Do you have an emotional feeling that you are stagnant?
2.      Are you questioning whether you are providing value to your employer? Are you asking yourself if your function is still valuable and are you contributing to your company?
3.      Is your company healthy? How is it functioning? Have there been layoffs? Are they hiring new people? If you work for a public company, read the annual report. Sometimes just the summary can give you enough information.
4.      Is there growth in my industry? Are there new companies coming in? If so, that's a sign of a healthy industry. Is yours healthy?
Take Inventory & Brainstorm
The next to a strong career assessment is to take a personal inventory and brainstorm.
"People who are lost need a passions inventory," said Howard. "What do they enjoy doing? What do they find fulfilling? What do they find interesting? This is where you can let your mind flow."
While brainstorming, Howard said it's important to write it all down, especially when the same things keep popping up over and over again. For example, he said one's hobbies can be a great source of insight.
"Start grouping things on the list into similar categories," said Howard. "What you are hoping to see is one or two interests that really stand out."
After you determine what you are truly passionate about, Howard said it's time to start focusing on your skills. He advised that professionals ask themselves the following questions in earnest:
1.      What am I technically good at?
2.      What soft skills do I possess: listening, sales, networking, etc.?
3.      What hard skills do I possess: typing, proficiency with software applications, machinery operations, etc.?
4.      What can I do with these skills that can lead me to advance in my career?"
By applying these concepts, he said you can best determine where it is you want to go in your career as well as consider how you will get there.
Brian Stewart, a pharmaceutical and medical recruiter based out of Jacksonville, FL, said one should also consider his or her personal growth during a career assessment.
"While growth is industry specific, individual growth is something that's important," he said. "Personal growth and development through reading or getting out and doing some networking events huge. Getting on groups on LinkedIn to grow in your industry is also good. The people who truly benefit from assessing their career are those who want to grow or move up within a company or within an industry."
Consider all of your accomplishments over the last year and write them down. Whether you have taken some professional courses, read books on your own, or have networked with other industry professionals, these are all points of personal growth of which to take note. Stewart said this is the type of growth all professionals should continually strive to achieve in order to avoid stagnating in their careers.
Know Your Options and Set Small Goals
After reflecting on your present career and growth over the past year, it's time to consider the future. Howard said you must ask yourself where you want to go and understand that the possibilities are endless.
"You can keep your present job in the industry you are in," said Howard. "Another option is to change your function, but stay in the same industry. You can also keep your function but move to a different industry. When you change your job and your industry that means a complete career change. The last option is to start your own business."
Once you decide where you want to go, Stewart said you need to think about the small goals to get you there.
"Set daily, weekly, and quarterly goals," advises Stewart. "I think a lot of people lose sight over a 365-day year."
Stewart adds that if you are struggling with conducting your own career assessment, you should reach out to a professional who can help you, such as a career coach. He also said that at the end of the day, if you don't assess your career, then you'll never move up the corporate ladder.
"It's like that old saying," warns Stewart, "if you are not green and growing, you're ripe and dying."
If you enjoyed this article your network might too, please share!
I enjoy networking, feel free to send me an invite on LinkedIn.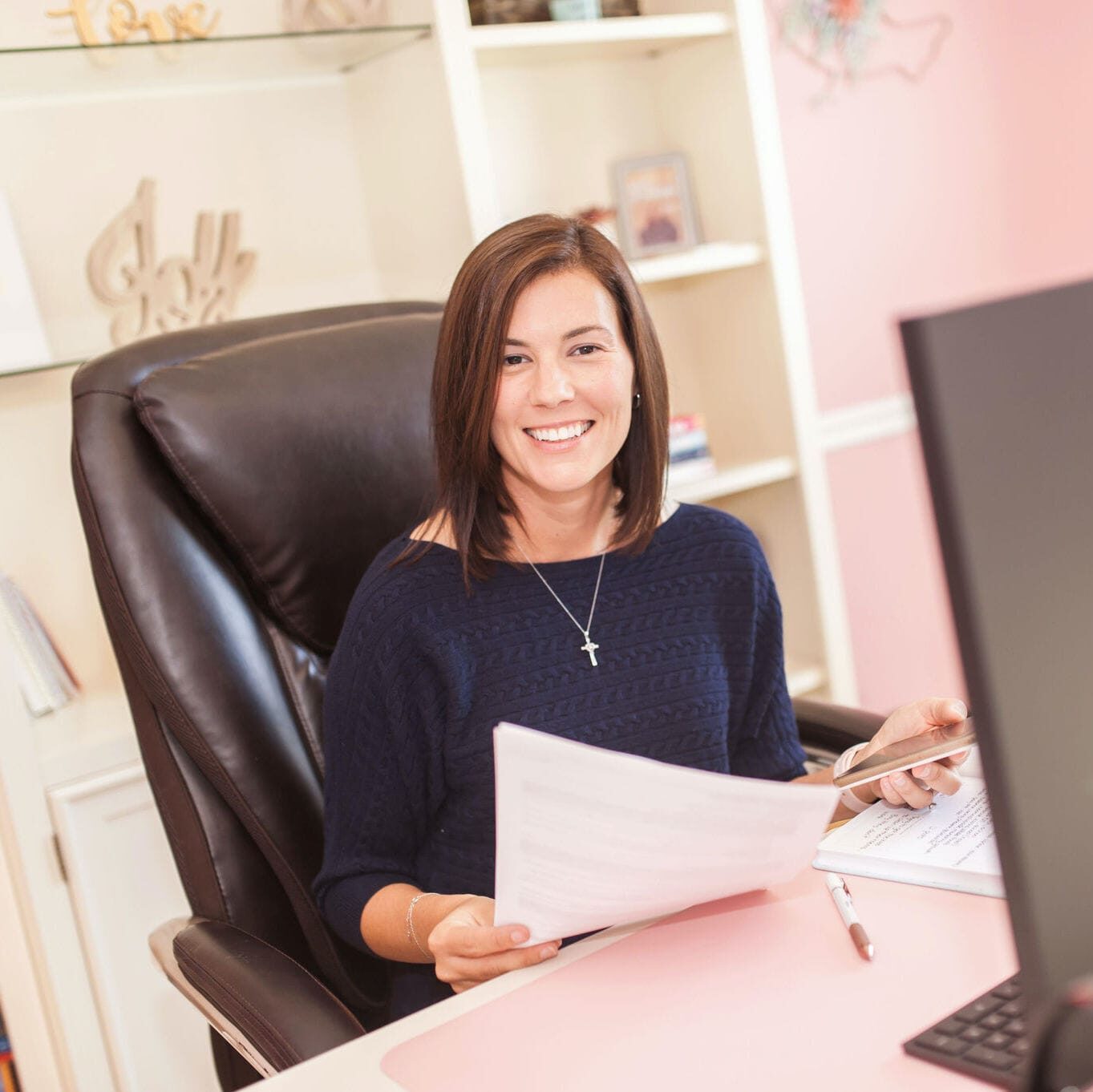 Jessica Hernandez, President, CEO & Founder of Great Resumes Fast
Hi, I'm Jessica. I started this company back in 2008 after more than a decade directing hiring practices at Fortune 500 companies.
What started as a side hustle (before that was even a word!) helping friends of friends with their resumes has now grown into a company that serves hundreds of happy clients a year. But the personal touch? I've kept that.
You might have seen me featured as a resume expert in publications like Forbes, Fast Company, and Fortune. And in 2020, I was honored to be named as a LinkedIn Top Voice of the year!
I'm so glad you're here, and I can't wait to help you find your next perfect-fit position!
Will your resume impress employers? Take this 2-minute quiz to find out.
Get your personalized plan for a resume that stands out and lands you your dream job!
Need a little help getting hiring managers to take notice? Find out what's standing between you and those magic words "You're exactly who we've been looking for!"