LinkedIn allows you to converse with like-minded experts in your field, learn about industry-specific topics and events, post resume information, and send private messages to employers in hopes of securing that perfect job.
However, if you're divulging too-personal details, or letting others have uncomfortably close insight into your job search, it can take longer to find a suitable job – or you even can be blacklisted by recruiters.
If you've started to confuse LinkedIn connections for your Facebook friends, it's time to take a step back and consider whether you're harming your job search.
Here are some signs that you're wading too deep into personal territory on LinkedIn:
1 – Posting negative comments about your job search in a LinkedIn Group.
While it's perfectly normal to be frustrated with a job search that's taking too long, LinkedIn is not the place to blow off steam about prospective employers, HR contacts, or recruiters.
Yet, you can peruse Groups forums and find this type of activity nearly every day, with disgruntled professionals sharing information on their interviewing experiences, and the occasional rant against a particular company or hiring manager.
It may seem as if Group community forums are private, but the reality is different: Group forums are open to any level of access, as defined by the Group leader.
In other words, nearly everyone on LinkedIn (and that means practically anyone interested in hiring you!), can read what you've said and use it against you in a job search.
Therefore, you'll benefit from limiting your Group Q&A to either lively feedback on professional concerns facing your industry (a great way to become well-known), or innocuous feedback on most other issues.
2 – Issuing Status Updates that are unrelated to your professional image.
One of the best ways to "promote" your professional standing, LinkedIn Status Updates are a great opportunity to publicize professional achievements.
However, this stream of activity is sometimes mistaken for Twitter, where notices are constantly posted that are of minimal news value to readers (such as weather updates or notes on what restaurant to frequent).
What you may not realize is that a Status Update stays on your Profile in a semi-permanent fashion – making last week's comment on the Presidential race this week's advertisement of your political affiliation.
Here's how it works: Updates are shown in a headline fashion to viewers of your Profile, scrolling through in what looks like a transient manner for about a week, or until another Update has been issued.
They are then relegated to a news feed (but still shown on your Profile) – meaning that you can't count on an Update disappearing entirely.
So, how should you use Status Updates in a job search? Instead of viewing them as the equivalent of a conversation, think of this feature as a way to make a proclamation related to your professional life.
Your Updates could include comments on a book you've read related to your industry, a note on a professional conference you plan to attend, or information on your latest career win (such as a promotion).
The overall idea with a Status Update is to enhance others' perceptions of what interests you professionally with the advantage of displaying it on your Profile for visitors to see.
3 – Misusing LinkedIn Answers – revealing confidential data or using the site for non-professional queries.
LinkedIn Answers forums are a great resource for nearly any professional Q&A. Not only can you issue questions on a specific topic, but the Advanced Answers Search function allows you to browse all of the Answers history based on keywords.
What you should know about Answers, however, is that all queries and responses are both 100% public and indexed by Google.
This means your off-the-cuff answer to a pop media quiz (or details about how you hated your last boss) can quickly come to light with a Google search on your name. Of course, an examination of your LinkedIn Profile will turn up the same information, as your Answers activity is recorded there for viewing.
Keep your Answers activity on LinkedIn as clean and professional as possible, avoiding the opportunity to initiate or participate in activity that
Divulges a confidential job search
Reveals issues with your job hunt (such as fearing a reprimand from your boss)
Brings forth job search concerns with a reference or past employer
Shows that you're engaged in using the site during work hours
Discloses religious, social, or political preferences
In summary, don't be fooled by the "social" part of LinkedIn as a social media site by letting your guard down or compromising your integrity.
Instead, leverage LinkedIn as a tool to deliver a straightforward, polished, and professional brand image – ready for close examination by hiring managers.
Executive resume writer Laura Smith-Proulx is an award-winning Executive Resume Writer, biography writer, and former recruiter with a 98% success rate winning top jobs through personal branding. The Executive Director of An Expert Resume, she partners exclusively with CIO, CTO, COO, CEO, CFO, VP, VP, and Director candidates.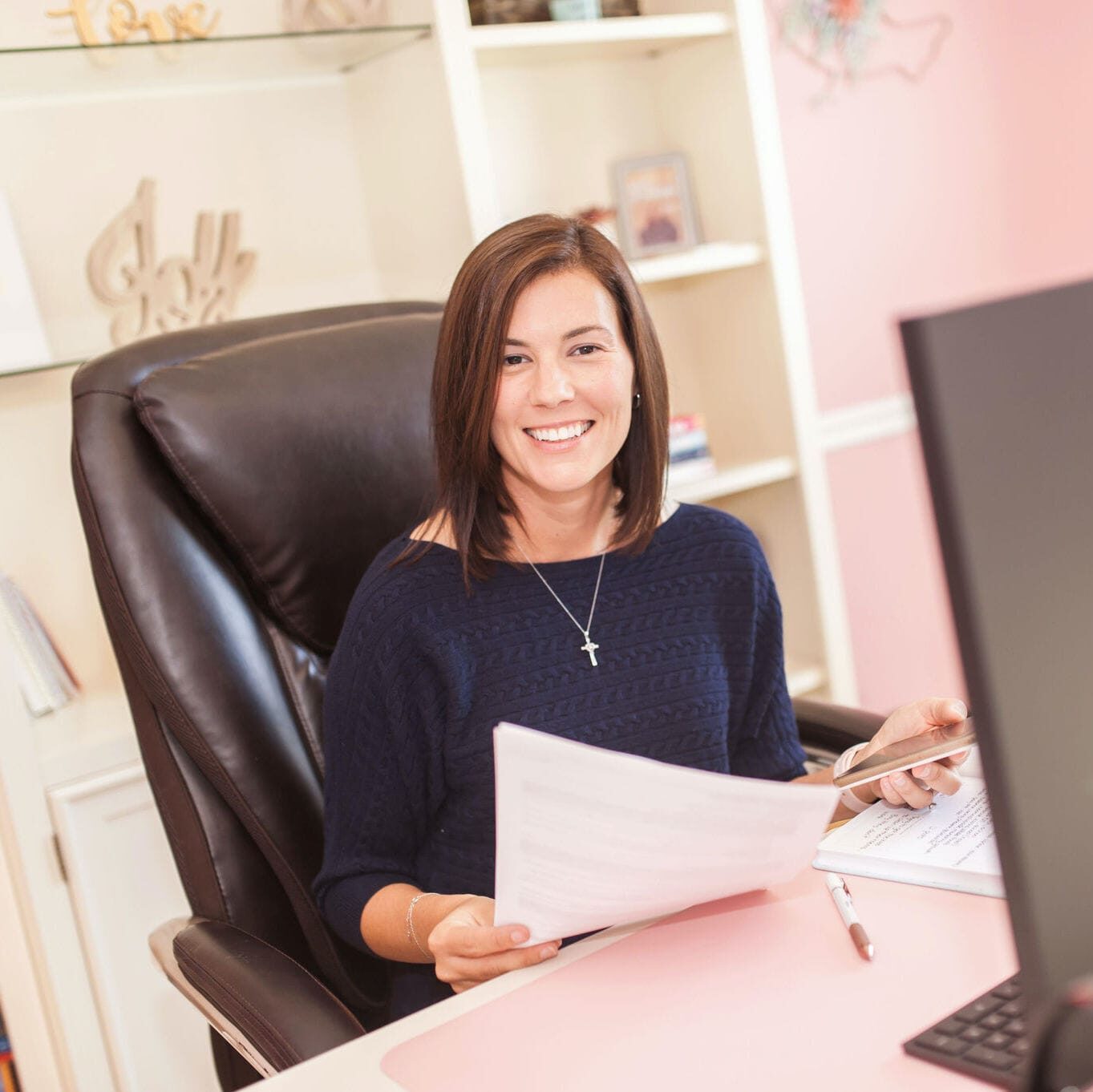 Jessica Hernandez, President, CEO & Founder of Great Resumes Fast
Hi, I'm Jessica. I started this company back in 2008 after more than a decade directing hiring practices at Fortune 500 companies.
What started as a side hustle (before that was even a word!) helping friends of friends with their resumes has now grown into a company that serves hundreds of happy clients a year. But the personal touch? I've kept that.
You might have seen me featured as a resume expert in publications like Forbes, Fast Company, and Fortune. And in 2020, I was honored to be named as a LinkedIn Top Voice of the year!
I'm so glad you're here, and I can't wait to help you find your next perfect-fit position!
Will your resume impress employers? Take this 2-minute quiz to find out.
Get your personalized plan for a resume that stands out and lands you your dream job!
Need a little help getting hiring managers to take notice? Find out what's standing between you and those magic words "You're exactly who we've been looking for!"