You're a Beginner Go Getter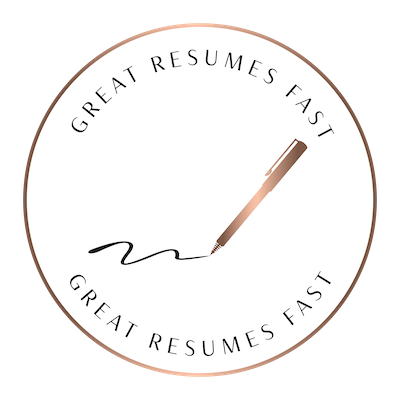 Your Standout Resume Success Formula Is…
Call It Quits on Comparison
+
Step Up Your Soft Skills
+
Highlight Your Most Hireable Qualities
Congratulations, friend — by completing this quiz, you've proven your commitment to creating a standout resume and scoring your "just right" career. If you're ready to earn the income you deserve while doing meaningful work and making a difference, let's jump in!
You might be newer to the workforce, but what you may lack in experience, you more than make up for with your originality, enthusiasm, and can-do attitude. Think those traits aren't sought after? Think again.
Potential employers can see that you're willing to learn and adapt to their businesses' unique culture. To them, you represent a fresh perspective — you're more likely to ask innovative questions and challenge outdated work practices and methods.
On top of that, you're determined — when you set your sights on a target, it takes a lot to make you miss.
You feel a deep drive to keep advancing forward, refining your knowledge, and developing as a person. This means you're willing to work longer and harder than just about anyone to earn awards, promotions, and recognition.
If that sounds like a stretch, just know that that's what I'm here to help you with. By putting your standout resume success formula into practice and learning to own your strengths and quit comparing yourself to others, you'll be one step closer to hearing those spectacular words
"You're exactly who we've been looking for!"
Ready to learn more about your standout resume success formula?
Let's dig in!
"Be brave enough to be bad at something new."
Your Standout Resume Success Formula Explained…
You've studied up on your industry's unique hiring practices, reconnected with your references, and streamlined your professional skill set.
Now it's time to turn those successes into a resume — a resume that communicates all the valuable talents and traits that you have to offer...
Whew, that's a lot of work.
But after writing and reviewing thousands of interview winning resumes over 14 years, I know that when you follow your unique success formula, finding your perfect fit position is more than a possibility.
It's just a matter of putting the proven steps I'm about to share into practice!
1. Call It Quits on Comparison
There's nothing wrong with setting your sights high and striving for success. I'm willing to bet that your standards for personal and professional excellence have already scored you some serious recognition in your field…
But for all those achievements, you may still compare yourself to others and feel like you're coming up short.
While comparison and competition can be motivators, more often than not, they leave us with a disempowering sense of lack.
Maybe you feel like no matter how hard you work, you're always coming in 2nd. When you feel like it's impossible for you to win, you're more likely to become complacent.
Instead of focusing on others' accomplishments, it might be time to turn your attention inwards, appreciate what you've achieved, and focus on developing the skills that bring you a deep sense of satisfaction… and look darn good on a resume.
Because there will always be someone out there with something that you want, and when you can motivate yourself with your own growth, that's a much safer way to move forward.
Your unique characteristics that make hiring managers do a double-take:
Determined

You'll stop at nothing to get the job done.

Creative

You come up with new solutions for age-old problems.

Detail-Oriented

You've got a knack for catching the mistakes everyone else misses.
Psst… knowing your weaknesses is every bit as important as knowing your strong suits.
Based on your responses, you can stand out by detouring around the traits that detract from your brilliance...
While fear may be a vital response to physical and emotional danger when you're facing a real threat to your well-being, it is not helping you find the job of your dreams. In fact, it might just be the thing holding you back from embracing your strengths and absolutely owning the job market.
You've worked hard to be the best that you can be and when you give in to fear, it can thwart your performance in an interview, unnerve your ability to think clearly, and impede your negotiating capacity.
It might even lead you to postpone or ignore a job search all together.
As a Go Getter, you're most likely to suffer from Fear of Failure and Fear of Rejection. And you can also be held back by Imposter Syndrome. Because no matter how much you achieve, you always aspire to be even better.
Let's tackle those fears so that they never cause you to procrastinate on finding your dream job again!
Fear of Failure: When you care as much about being the very best as you do, it can lead you to being afraid of trying something new. It might even stop you from attempting to change positions, apply for a promotion, or seek a new job. Because, as Tina Gibertson - LPC and DCC - puts it:
"Failure on a logistical level can expose what feels like an inadequate, childlike, or vulnerable self." And if one thing's certain, Go Getter, you do not like to feel inadequate.
But you also deserve to find yourself a dream job where you can continue to grow personally, professionally, and financially.
Here's how Gilbertson recommends you can overcome that fear of failure: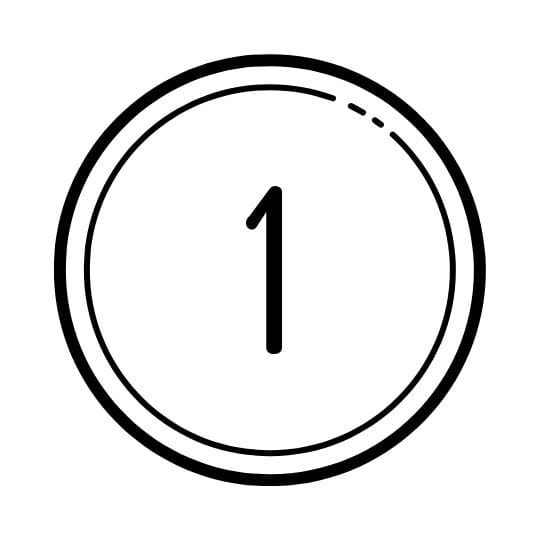 Write down your personal thoughts about what makes you feel afraid or small. Just acknowledging them can help you to accept your feelings and give you more control over them.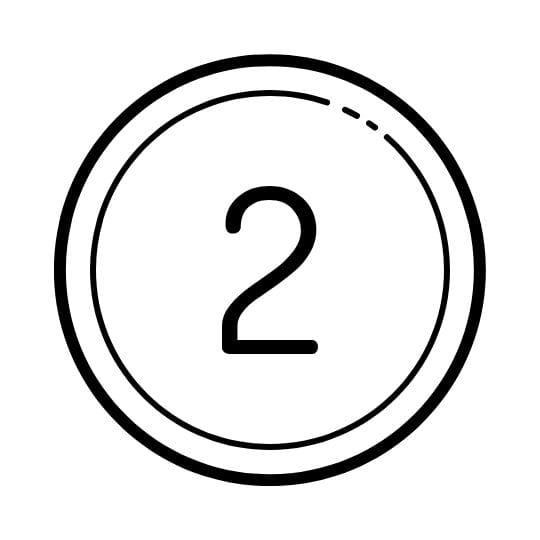 Picture your fear as a child who needs reassurance rather than ridicule. Once you understand where the fear is coming from, you can face it head-on. And instead of shaming yourself for your fears, you will create self-compassion and rise above them,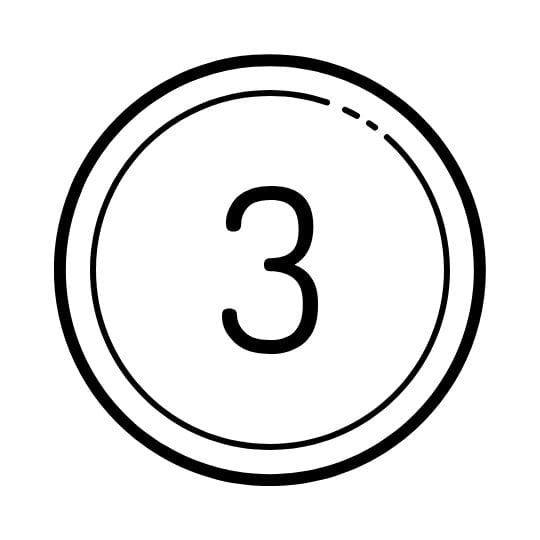 Take small steps towards your goal. Start by filling out one job application today. Then maybe fill out two tomorrow. Take your job search at your own pace and let your confidence build over time.
Fear of Rejection
Fear of rejection is very similar to fear of failure. And it exists in pretty much every single human being. We are wired with the desire to belong and we become anxious when we imagine that we might be rejected or perceived as not being good enough.
This fear can cause you to stagnate and put off your job search.
So here's a little bit of advice from author and Ph.D. John Amodeo:
In order to overcome the fear of rejection, you simply need to take note of your self-criticisms and accept your reaction if a rejection does occur. When you accept your pain and allow yourself to grieve (briefly!), you can heal and learn from the process. Then move forward.
You might have to apply and interview for a LOT of jobs before you land your dream job and if you let the fear of rejection get in your way, you'll never end up in that corner office with the great view. And the salary to match.
Even though almost everyone suffers from it sometimes, Imposter Syndrome affects high achievers like you even more than most. This is because — no matter how hard you work and how much you achieve — it's quite hard for you to internalize your success.
And it means that you're afraid that if you do try to win your dream job, you will somehow be exposed as a fraud. You might even feel like you've already been promoted beyond your capabilities, like you're in over your head, or like you just don't have what it takes to meet the expectations of others.
Here's how you can let it go: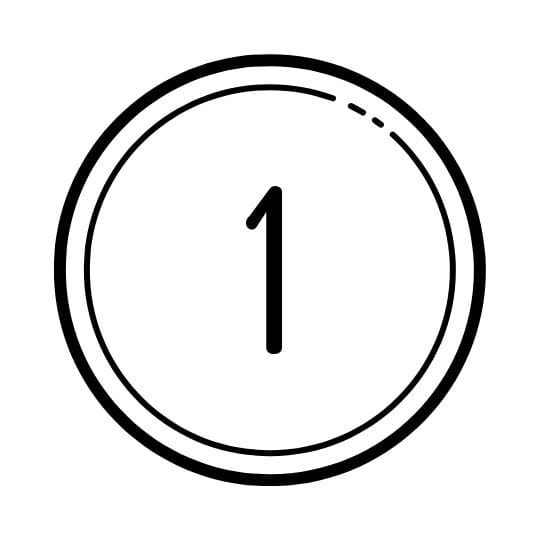 Embrace your successes! Because you earned them. Your hard work, adaptability, and attention to detail means that you always give everything your all. And it shows!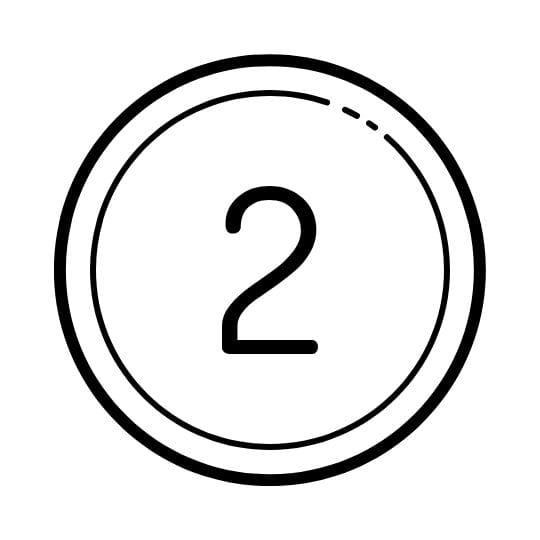 Let go of perfectionism. There's no such thing as perfect and when you attempt to complete every single task to your exacting standards, you're bound to let yourself down. At least some of the time. It's time for you to understand that you always try your best and that you are good enough.
The key to overcoming your fear and moving past procrastination is to simply take action.
As W. Clement Stone, a businessman, philanthropist, and author said:
"Thinking will not overcome fear, but action will." When you take action (no matter how small — remember my advice of just filling out one job application today from above) you assume control of your fears.
One of the keys to overcoming a phobia is facing it repeatedly over time. So remember that with each application you complete and each resume you submit.
Eventually, your Imposter Syndrome, Fear of Failure, and Fear of Rejection will shrink so small you might not even know they're there anymore.
And the only way to win an interview and land your dream job is to overcome those fears and take action.
Branding doesn't just help businesses attract their perfect fit clients. It also helps job seekers attract their perfect fit dream jobs!
Your personal brand is more than just a statement. It's your reputation online and off. Not only that, but it's still a relatively new concept in the job seeking market. Which means you get a competitive advantage if you use it.
And I'm here to help you use it well! Starting with…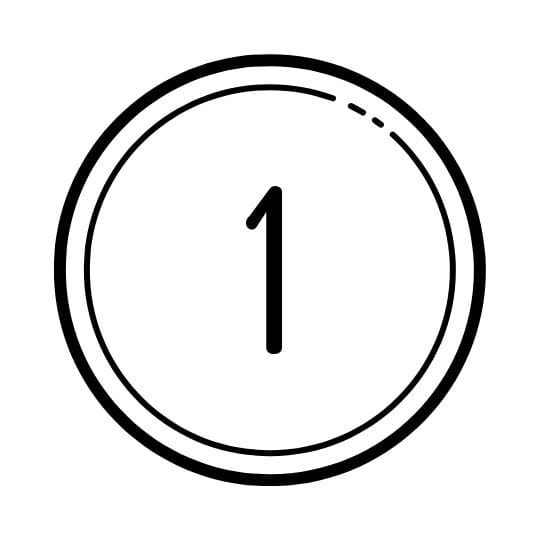 Your Resume: Yes, you definitely should create a branding statement at the top. But don't stop there! Infuse your entire resume with your personal brand. Then support your reputation with facts and figures.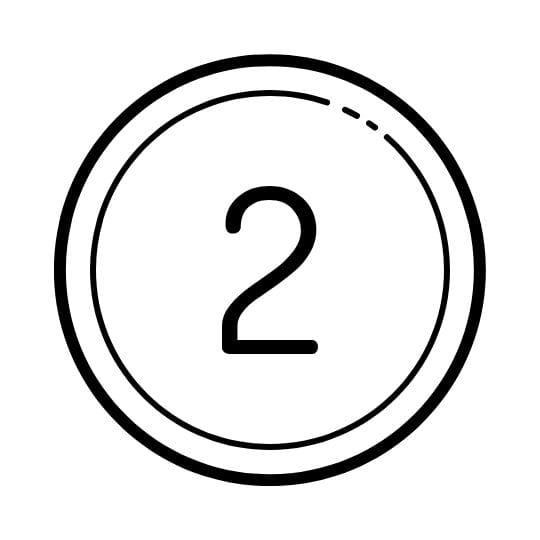 Your Cover Letter: Emphasize your brand statement by adding quotes from previous employers and elaborate in a different and creative way why you offer something that others don't.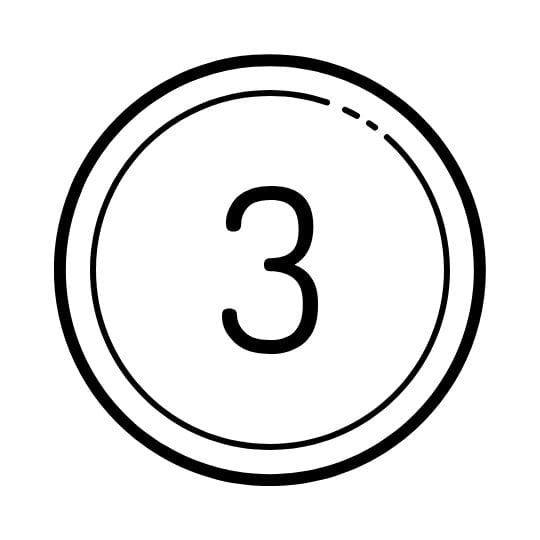 Your LinkedIn Profile: 92% of employers are searching online for candidates. And you can bet they're starting with your LinkedIn profile. Make sure it matches your personal brand and goes deeper to show who you are than your resume or cover letter.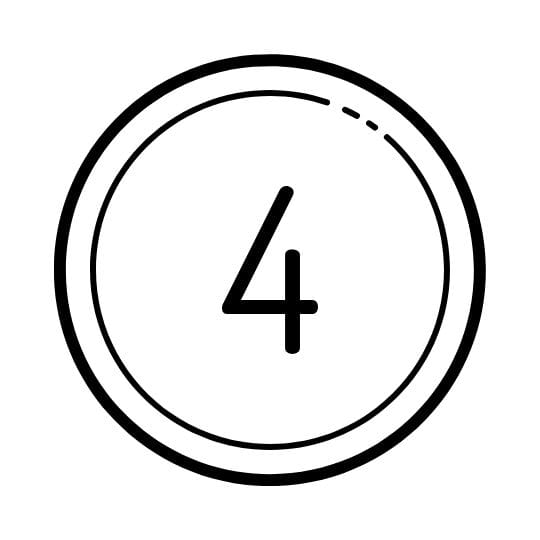 Your Google Profile: This is the easiest way to make sure that what you want your employers to know about you shows up first when they Google you. So create one and make sure it's cohesive with the way you're positioning yourself online.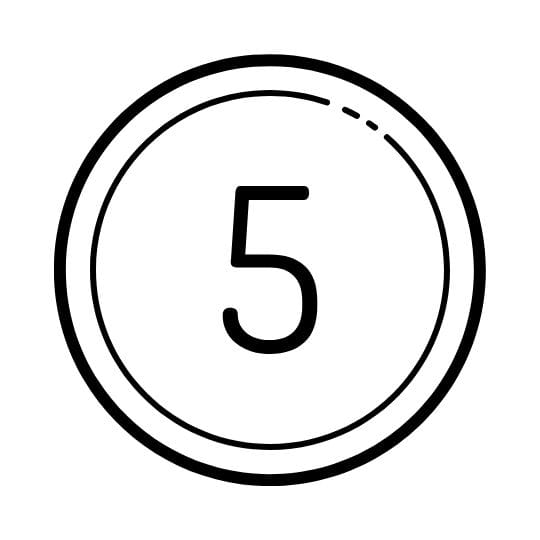 Your Twitter Profile: Be concise, crystal clear, and make your mark. You've got 200 characters in that bio and it's a great way to tell your dream employers who you are and what you have to offer.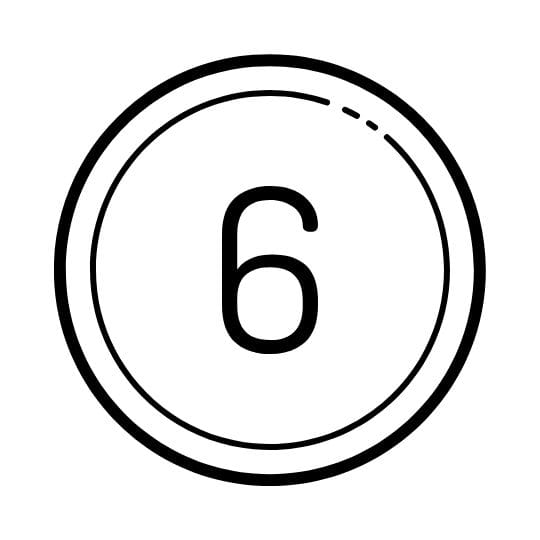 Your Thank You Letters: Get used to sending them after every interview. Most people don't so it gives you the advantage. And it's an excellent place to emphasize who you are and what you do.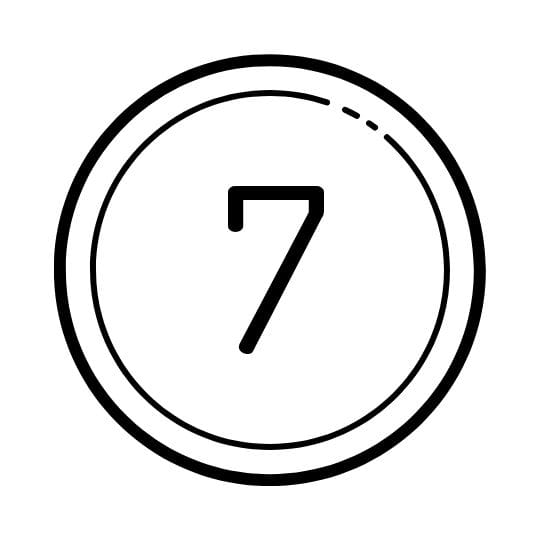 Your Email Signature: Make sure you include your branding statement as well as links to your LinkedIn, Twitter, and Google. That way you can lead your dream employers to compelling information about you — that you've curated to perfectly fit your personal brand. Bonus points if you've included recommendations written by past employers or clients showcasing their out-of-this-universe experience with you!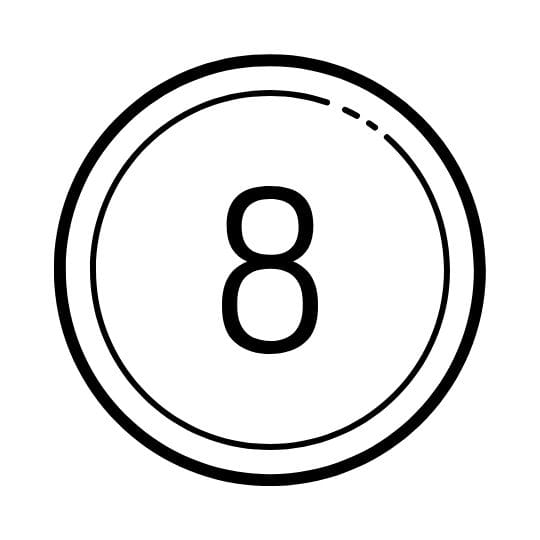 Your Blog: What's that you say? You don't have a blog? Well, once you finish reading this quiz — get on it! They're so easy to create and one of the best ways to position yourself as a subject matter expert or industry and thought leader.
When you leverage your personal brand and make sure your Twitter, Google, LinkedIn, and blog are all perfectly cohesive with your resume and cover letter, you're opening the door to more opportunities.
Before you know it, recruiters and hiring managers will start finding you — instead of you searching for them!
2. Step Up Your Soft Skills
Are you a rockstar role model? Do you support others in rising to their full potentials? Maybe you're highly-driven and are willing to put in time to get the job done right?
Those traits matter to hiring managers!
While hard skills demonstrate your experience and industry-specific training, without the soft skills, like problem-solving, empathy, and open-mindedness, to back them up, your growth potential is limited.
On top of that, soft skills are essential to a happy, healthy work environment. They make the tough stuff, like negotiating interpersonal conflicts, possible — no wonder they are so sought after.
Because you've spent your whole life honing your soft skills, it may be difficult to take a step back and recognize them, let alone list them out on a resume...
But, hey, that's why I'm here to help.
Based on your responses, I know that you're an incredibly determined, driven person. You take pride in your work and won't settle for anything less than perfection. On top of that, your ambition inspires others.
So what does this mean for your resume? You're most hiring managers' dream leader! To communicate this, try including an example of how you've used your soft skills to achieve awesome results in a bullet point on your resume.
3. Highlight Your Most Hireable Qualities
Not to add one more thing to your milelong list of resume writing to-dos, but deciding on your resume's format is almost as important as deciding on the information it includes.
Think about it, Human Resources Representatives spend an average of 6 seconds scanning your resume before deciding whether or not it's worth passing along to a hiring manager...
So burying your selling points in a bog of long paragraphs, irrelevant experience, and flowery language, isn't in your best interest.
What is in your best interest is top-loading your resume with valuable information and highlighting your many skills and accomplishments — sound good? Let's get to it!
There are two primary resume formats: chronological and functional. Chronological resumes are organized by date while functional resumes are organized by skills, accomplishments, and career highlights.
Here's the thing though, because you're near the beginning of your career, you may not have enough experience to fill out a chronological resume, and functional resumes are a bit of a red flag to Human Resources Representatives.
But fear not — that's where a hybrid resume can help…
Hybrid resumes are the best of both worlds. They shine a spotlight on the hard and soft skills that make you a perfect fit for the position you're applying to and present the chronology of your past jobs later in the document.
Check out how it all comes together in the 2-page example below:
P.S. Want to hear me dive a bit deeper into resume formats? Listen to this LinkedIn Live interview I did with LinkedIn News Editor Andrew Seaman right here!
What most people don't know about hiring processes in 2021
(+ how a few resume tweaks can help you dramatically increase the number of interviews you get)
Gone are the days of dashing out to Staples for a $40 ink cartridge (how are those things so darn expensive?!), so you could print out a hardcopy of your resume and hand-deliver it to your dream employer...
Because everything — including the job market — has moved online.
I'm talking about employment sites like CareerBuilder, Indeed, and, my personal favourite, LinkedIn (psst… you can follow me for more resume writing tips right here), which a whopping 92% of recruiters use to post positions and screen potential candidates.
And this digitalization of just about everything has made for some serious changes in the hiring process.
Now, more than ever, it's vital that your resume speaks not only to your accomplishments and achievements, but also to who you are as a person. Because you won't have the opportunity to speak face-to-face with a hiring manager unless you are part of the lucky 20% of applicants actually called in for an interview.
Those odds aren't encouraging. Sheesh.
But thankfully there are tweaks you can make to dramatically increase your chances — that's where personal branding comes in...
Personal branding is the practice of marketing yourself, your talents, and your career as a brand.
It's an ongoing process where you establish a professional image and leave an impression on others about who you are, what you can do, and why they should work with you.
Write a targeted, personally branded career statement, which will allow you to differentiate yourself from the crowd and market your unique skills and abilities, so prospective employers know you can meet their needs.
In need of inspiration? Check out this example career statement I wrote for an Entry-Level Human Resources Administrator:
"Dynamic and performance-driven human resources administrator with robust organizational, customer service, and communication skills. Multidisciplinary industry expertise with emphasis in records management, payroll processing, and accounts payable and receivable."
Sounds pretty good, right?
But before we dive any deeper into personal branding, I want to introduce you to another concept at the core of my resume writing strategy:
The modern 3-step hiring process
It will give you insight into all the bells and whistles your resume needs to have to secure your job seeking success: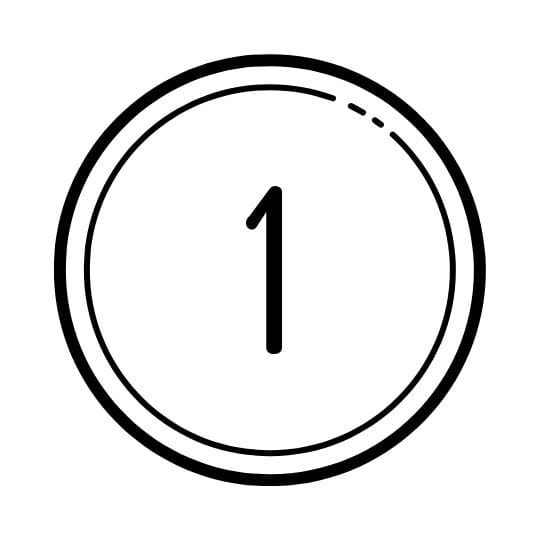 Once you submit your resume, it's uploaded into the Applicant Tracking System.
For those blissfully unaware of ATS, it's a software that 97% of large companies and 80% of small to midsize companies use to scan incoming resumes and determine whether they are worthy of moving on to human scrutiny.
The applicant tracking system parses out the information included on your resume and scans it for keywords and key phrases that the company has assigned value to. Then it gives you a score and decides whether or not you're a good match.
This means it's ABSOLUTELY necessary for you to include industry specific keywords in your resume (psst… if you're wondering what that means, read my article How Do I Use Resume Keywords?)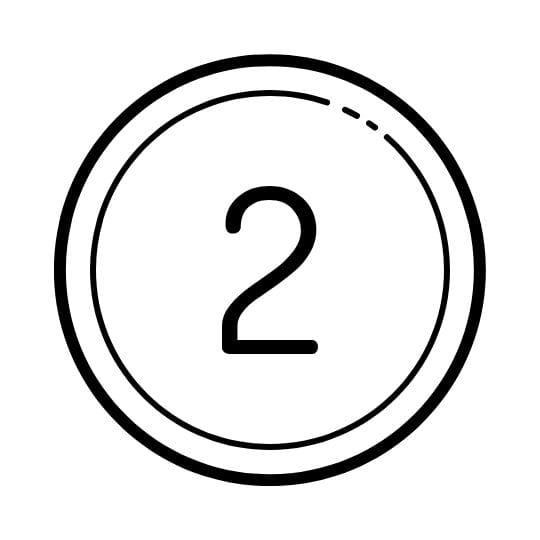 Once the applicant tracking system works its technologic magic, a Human Resources person will do a 6-second resume scan for keywords, past experience, dates and job longevity.
This is why it's so important that your resume is skim-friendly with the most important information in its top-third.
If the Human Resources person likes what they see, they pass it along to the hiring manager.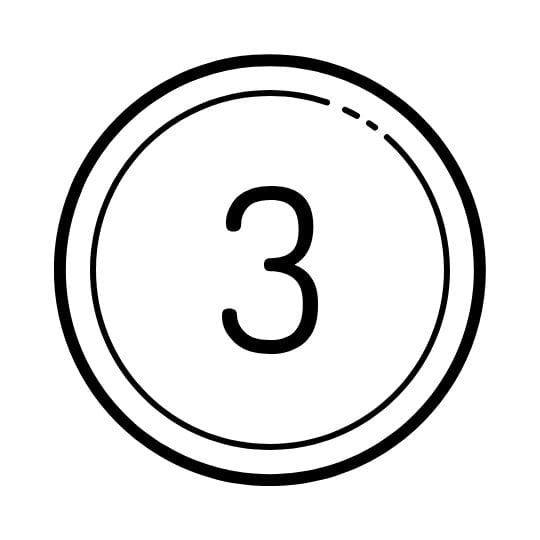 The hiring manager takes over. They look at accomplishments, results, how you impact the bottom line. They're looking for those quantifiable metrics, the proof you can do what's needed...
And then, and ONLY then, will they contact you for an interview.
That's a lot of boxes to tick and gates to jump over, but what's waiting on the other side — your perfect fit career where you can earn what you deserve doing work that really means something — is well worth it.
Don't worry, I'm going to do everything I can to help you make sure your resume and cover letter are interview winning ready!
"Who's the Resume Writing Whiz Behind This Quiz?"
(Besides the gal LinkedIn News calls the "go-to resource for people looking to land their next job"… )
I'm Jessica Hernandez, the founder of Great Resumes Fast.
I remember the exact moment the idea for Great Resumes Fast first emerged in my mind:
I was at my desk in my former career in HR as a recruiter, and I was sitting across from a person who had stopped by to drop off her resume. A few minutes into our chat, I knew she was a perfect fit for the position.
Then I glanced down at the resume she had handed me.
And I was shocked.
Nothing on her resume conveyed the professional she really was in person. None of the incredible skills and accomplishments I had discovered in a five-minute conversation were in writing.
Had I not happened to be there when she stopped by, I would never have called her in for an interview based on her resume.
We would have missed out on this amazing team member, and she would have missed out on this position that was so perfect for her. All because her resume wasn't doing her justice.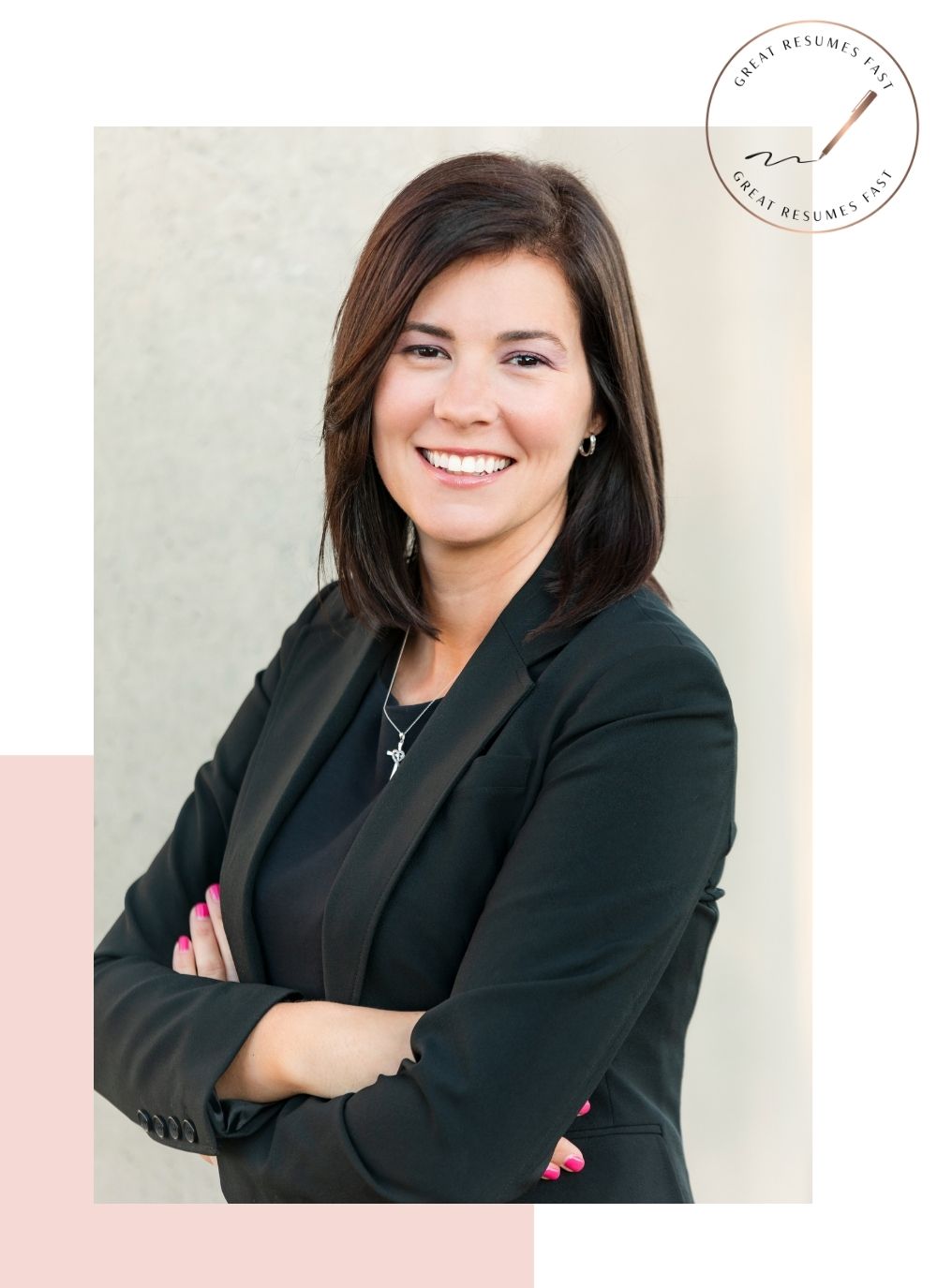 That's why our mission at Great Resumes Fast is to

make sure you get an interview where you can really shine.
With almost 2 decades of experience directing hiring practices for Fortune 500 companies, I've developed proprietary, innovative, and success-proven resume development and personal branding strategies that generate powerful results for my clients.
I've hand-selected, trained, and mentored a team of twenty-five exceptionally talented, credentialed, and ambitious resume writers who've ALL worked in hiring departments.
Our team is laser-focused on putting client needs first and creating unique resumes, cover letters and LinkedIn profiles that make our clients outshine their competition (plus they're all industry specific keyword pros!)
Our exclusive resume consultation and collaboration process is the secret behind our success — and the reason we offer a 110% satisfaction guarantee.
Let me tell you, I'm so happy you've taken this quiz because everything you've learned so far will position you light-years ahead of most other applicants. There's just one kicker — you need to put it into action!
I'm here to help you do just that. So get excited because each step we take together will bring you that much closer to finding your perfect fit position.
All my best,
Curated Resources From the Great Resumes Fast Blog to Set You Up for Resume Writing Success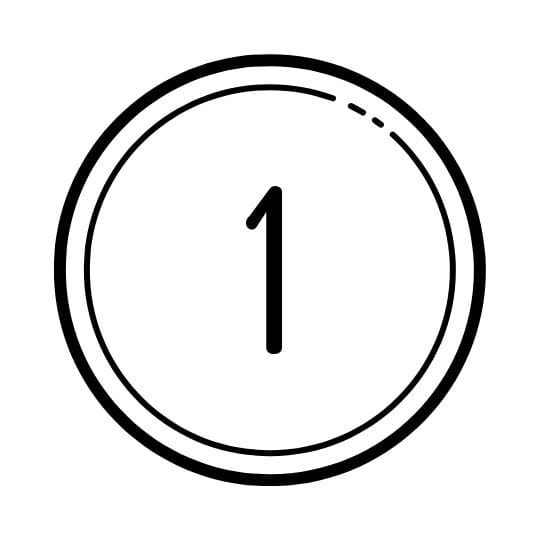 Tune into this episode of my podcast Called & Equipped: What Your Resume Needs to Look Like in 2021. It'll set you up with 7 actionable strategies to do away with Applicant Tracking System anxiety and align your resume with the modern hiring process!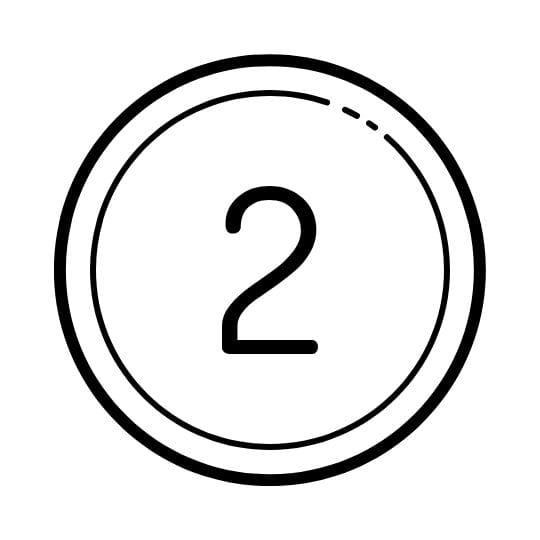 Take your personal branding to the next level — on every single platform — with these Five Personal Branding Techniques. From developing a strong title to incorporating testimonials, I've got you covered!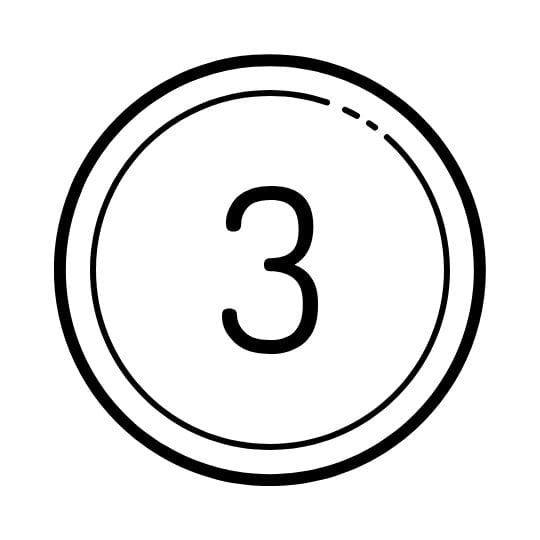 Instantly upgrade your resume and hook hiring managers at first glance with this article: 33 Stand-Out Phrases to Freshen Up Your Resume. You'll learn how to speak to your skills, talents, and strengths and increase your odds of scoring an interview.
Your dream job is just around the corner...
Now that you know your resume success formula, it's time to take the next step and start implementing it. And whether that means starting from scratch or rewriting your existing resume, I'm here to help.
Make sure to check your inbox because I'm sending you a list of 178 power words and phrases, so you can share the stories of your successes, challenges, and strengths that employers want to see on your resume!